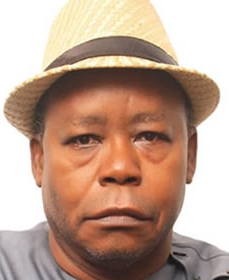 Engineer Josiah Wukari Wasa
Taraba State governorship candidate under the People's Redemption Party, (PRP), for 2023 election, Engineer Josiah Wukari Wasa has said that Taraba State is the second poorest state in Nigeria.
Wasa who made this known recently in Lagos disclosed that, his claim is in line with a report recently released by National Bureau of Statistics (NBS), adding that, since Taraba State was created by Babangida regime in 1991, it has not maximise it's potential in terms of growth and development compare to other states because of bad leadership.
"Now, the question is, if we are such endowed with natural resources, how comes, we are the second poorest state in the country? In the history of the world, natural resources is what people used for development. Therefore, what the statistics from NBS mean is that, there's bad leadership in the state," he added.
According to him, at the moment, there are so many problems affecting the state.
His words: "I recently got my campaign team to find out what are the key problems in Taraba State that beset the state in terms of growth and development. They came out with a list of fifteen item which include; gross ignorance, mediocrity, illiteracy and miseducation, arbitrary government, maladministration, amoral party politics, intolerance, ungodliness, incivility, marauders and invaders, trespassers, land grabbers, resource grabbers, hardship, economic bondage, growing population of the underprivileged, lack of common values."
While speaking on what he will do if elected governor to tackle these numerous challenges, he said; "to deliver any state from sinking to the abyss, government must assemble group of experts to drive its policies and we have that already in terms of what we have documented. Our focus is also to strengthen the civil service to make it more result oriented in a way that will lead to development."
Continuing, he stated that, "secondly, we will focus on education, because there is another report recently released which says, Taraba State has the highest out of school children in Nigeria. The report sound alarming, so, we will focus on education to lift the state from its current educational status."
"Quality education is key, in fact, according to political theorists, without education, democracy cannot work. If possible, we will make primary education free, also, if possible, we will give subsidy for secondary school education among others."
Reacting to questions on security challenges in the states, the Marine Engineer who is on a mission to rescue Taraba State from its current quackmire said; "security issue is one of the biggest challenges at the moment, and it is one of the things we will tackle, because without security, no government will survive anywhere in the world."
There's no way that you can drive any developmental project in the midst of insecurity. Part of our short and long term plan is that we will restore safety and security in every community of Taraba State. We will protect lives and property, and also restore quality of life."