MFM 2023: MY YEAR OF GLORIOUS MANIFESTATION
Written by Dr D.K. Olukoya, General Overseer, MFM worldwide
Posted by allcitynews.ng
MFM Topic, Wed 22/03/23: never neglect praise and worship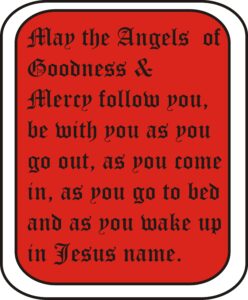 Welcome to MFM Devotional, 22/03/23
PRAISE & WORSHIP:
Praise, my soul, the King of heaven;
To his feet your tribute bring.
Ransomed, healed, restored, forgiven,
Evermore his praises sing.
Alleluia, alleluia!
Praise the everlasting King!
Praise him for his grace and favor
To his people in distress.
Praise him, still the same as ever,
Slow to chide, and swift to bless.
Alleluia, alleluia!
Glorious in his faithfulness!
Fatherlike he tends and spares us;
Well our feeble frame he knows.
In his hand he gently bears us,
Rescues us from all our foes.
Alleluia, alleluia!
Widely yet his mercy flows!
Angels, help us to adore him;
You behold him face to face.
Sun and moon, bow down before him,
Dwellers all in time and space.
Alleluia, alleluia!
Praise with us the God of grace!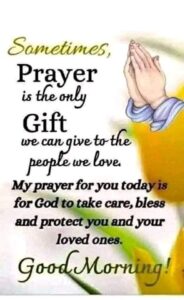 BIBLE IN ONE YEAR:
Joshua 10–12; Luke 1:39–56
MEMORY VERSE:
Colossians 3:16 – Let the Word of Christ dwell in you richly in all wisdom; teaching and admonishing one another in psalms and hymns and spiritual songs, singing with grace in your hearts to the Lord.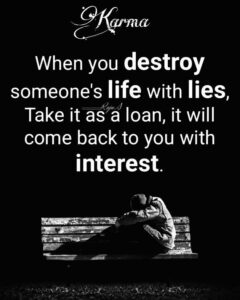 MOTIVATIONAL QUOTE:
LET THE JOY OF THE LORD CONTINUALLY BE YOUR STRENGH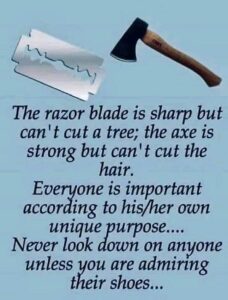 22/3/23 PROPHETIC WORD:
THE ENEMY SHALL NOT STEAL YOUR JOY, IN THE NAME OF JESUS.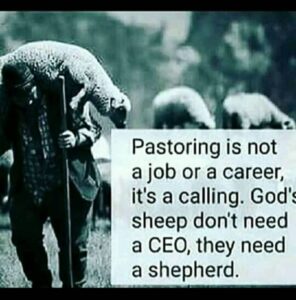 FIRE SCRIPTURE:
Psalm 150 [KJV]
50 Praise ye the Lord. Praise God in his sanctuary: praise him in the firmament of his power.
2 Praise him for his mighty acts: praise him according to his excellent greatness.
3 Praise him with the sound of the trumpet: praise him with the psaltery and harp.
4 Praise him with the timbrel and dance: praise him with stringed instruments and organs.
5 Praise him upon the loud cymbals: praise him upon the high sounding cymbals.
6 Let every thing that hath breath praise the Lord. Praise ye the Lord.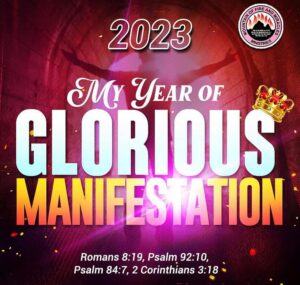 22/3/23 MESSAGE:
Worshipping and praising God, whether in good or bad times, is a sign that a believer is surely growing in the Lord.
1 Thessalonians 5:16 says, "Rejoice evermore." It means you should be joyful always.
It takes maturity to be happy in the face of adversity. Worship and praise are powerful weapons in the hand of the believer that put to flight the forces of darkness and they also build a strong faith in the hearts of the children of God. God is delighted in the worship of His children and dwells in their praises. At the same time, praise and worship are weapons of victory against the enemies of God's children.
In Psalm 149:6-9, the Bible says "Let the high praises of God be in their mouth, and a two-edged sword in their hand; To execute vengeance upon the heathen, and punishments upon the people; To bind their kings with chains, and their nobles with fetters of iron; To execute upon them the judgment written: this honour have all his saints. Praise ye the Lord." This is an express verdict of God that praises will bring down upon your enemies when you praise Him.
When we make the choice to give the Lord the honour due to His Name, it will strengthen our spirits and open up the door for God to do wonderful things for us. The Bible reminds us over and over that God is always with us, no matter our situation or circumstances.
Paul and Silas praised and worshipped Him in prison and they received an earthquake of deliverance (Acts 16).
It is a sign of immaturity when our problems dictate our mood instead of the promises of God. It does not matter what we are going through or what is happening around us, let us rest assured that God hears our prayers, He knows and understands our pain.
As we praise Him and rejoice in Him, His presence dwells with us. He comforts us and binds up our wounds as the Balm in Gilead. He will never leave us nor forsake us. Let us rejoice always in the Lord, for His joy is our strength (Nehemiah 8:10).
PRAYER POINTS:
MORNING
1. Let the spirit of praise and worship overshadow my life, in the name of Jesus.
2. The joy of the Lord shall never depart from my life, in the name of Jesus.
3. Every enemy of my joy and happiness, die by fire, in the name of Jesus.
EVENING
4. Powers that have vowed that I will never rise, be exposed and be disgraced, in the name of Jesus.
5. Every battle against my peace of mind, scatter, in the name of Jesus.
6. O Lord, glorify Your Name in my life, in the name of Jesus.
7. As I praise and worship the Lord, O God, arise and do what no man can do in my life, in the name of Jesus.
Special Notice by allcitynews.ng:
Salvation of your soul is very vital to God.
Beloved Reader, Remember! John 3:3 says, "Truly, truly, I say to you, unless ye are born again, ye cannot see the kingdom of God."
If you are ready to give your life to Christ Jesus, please pray the displayed prayer below in faith:
Lord Jesus, I am a sinner. I confess all my sin, have mercy on me, forgive me all my sin. Lord Jesus come into my life. I accept You as my Lord and Personal Saviour. I believe in my heart You died and rose from the dead to set me free. Thank You Lord for saving me, in Jesus name Amen.
If you just prayed the prayer of salvation! Congratulations! You are now born again. You need to belong to a Bible-Believing Church where you can know more. For testimonies, counselling or prayer requests, write or call: ecounselling@mountainoffire.org, +234 (0)808 770-0112 ; OR +234(0)8164028731.
Weekly Activities: Sunday Worship Service, 7am to 10am. Bible Study: 5-7pm. Wednesday Revival/Manna Water Service:4.30pm to 7pm. Every Friday, Prayer Rain (except Friday before PMCH) in Prayer City.
Monthly Programme: First Saturday of every month; Power Must Change Hands (PMCH)7am to 9am.
MAY THE PEACE OF THE LORD BE WITH YOU!!
For ADVERT Placement;
for EVENT Coverage;
Have story to PUBLISH;
HAVE Breaking story with pictorial evidence
OR wants to assist allcitynews.ng
by DONATIONS,
kindly contact us via ojezand@yahoo.com. Thank you.
Disclaimer:
Comments expressed here do not in anyway reflect the opinions of allcitynews.ng or any employee thereof. It assumes no responsibility or liability for any errors or omissions in the comments.
Allcitynews.ng's goal: To be the most influential, informative and reliable issues-based online newspaper in working for the unity, peace and development of the Country.