MFM 2023: MY YEAR OF GLORIOUS MANIFESTATION
Written by Dr D.K. Olukoya, General Overseer, MFM worldwide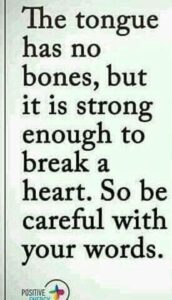 Posted by allcitynews.ng
MFM Topic, Mon 21/03/23: the Word works
Welcome to MFM Devotional, 21/03/23
PRAISE & WORSHIP:
1 "Sweet Hour Of Prayer"
Sweet hour of prayer!
sweet hour of prayer!
that calls me from a world of care,
and bids me at my Father's throne
make all my wants and wishes known.
In seasons of distress and grief,
my soul has often found relief,
and oft escaped the tempter's snare
by Thy return, sweet hour of prayer!
Sweet hour of prayer!
sweet hour of prayer!
the joys I feel, the bliss I share
of those whose anxious spirits burn
with strong desires for Thy return!
With such I hasten to the place
where God my Savior shows His face,
and gladly take my station there,
and wait for Thee, sweet hour of prayer!
Sweet hour of prayer! sweet hour of prayer!
and wait for Thee, Sweet hour of prayer!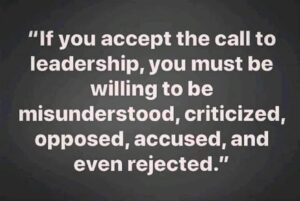 BIBLE IN ONE YEAR: 1 Samuel 2, 1 Samuel 3, 1 Samuel 4, Hebrews 5, Hebrews 6
FIRE SCRIPTURE: Matthew 22:22-29 (KJV)
22 When they had heard these words, they marvelled, and left him, and went their way.
23 The same day came to him the Sadducees, which say that there is no resurrection, and asked him,
24 Saying, Master, Moses said, If a man die, having no children, his brother shall marry his wife, and raise up seed unto his brother.
25 Now there were with us seven brethren: and the first, when he had married a wife, deceased, and, having no issue, left his wife unto his brother:
26 Likewise the second also, and the third, unto the seventh.
27 And last of all the woman died also.
28 Therefore in the resurrection whose wife shall she be of the seven? for they all had her.
29 Jesus answered and said unto them, Ye do err, not knowing the scriptures, nor the power of God.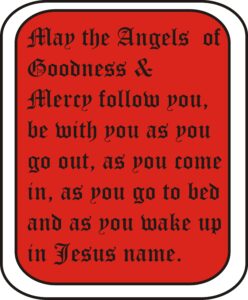 MEMORY VERSE:
"For the word of God is quick, and powerful, and sharper than any twoedged sword, piercing even to the dividing asunder of soul and spirit, and of the joints and marrow, and is a discerner of the thoughts and intents of the heart." – Hebrews 4:12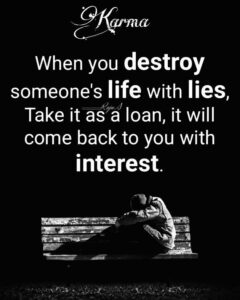 MOTIVATIONAL QUOTE:
You can do exploits through God's word.
21/3/23 PROPHETIC WORD:
BY THE POWER IN GOD'S WORD, YOU SHALL OVERCOME YOUR ENEMIES, IN THE NAME OF JESUS.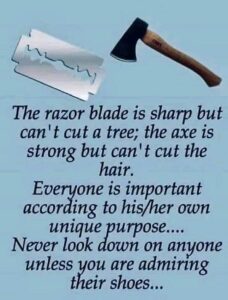 21-3-23 MESSAGE:
The Bible says in 2 Timothy 3: 16-17, "All scripture is given by inspiration of God, and is profitable for doctrine, for reproof, for correction, for instruction in righteousness: That the man of God may be perfect, thoroughly furnished unto all good works." We need the word of God in our lives every day because that is our infallible compass for life.
The word of God is alive and active. It is powerful and true. It is our greatest and most offensive weapon against the enemy. Why? This is because Jesus Himself is the Word. We cannot fully know the Lord and grow in Him without a good knowledge of the Word.
Romans 15:4 says, "For whatsoever things were written aforetime were written for our learning, that we through patience and comfort of the scriptures might have hope." We must be diligent in our reading and searching the scriptures for the hidden truth which is found therein.
As men search for riches and all other treasures of the world diligently day and night, likewise should children of God search through the word of God for the precious truth that can give them a transformed life and also draw them closer to God. We cannot attain the fullness of His nature and power without a deep understanding of His word. The real knowledge is the knowledge of the word of God.
In Matthew 22: 29, the Bible says, "Jesus answered and said unto them, Ye do err, not knowing the scriptures, nor the power of God."It simply means that when people are deficient in the scriptures, they are bound to make mistakes. These people were committing errors because they lack the knowledge of the scriptures and as such do not know the power of God.
Determine to have the right attitude to the word of God as from today. God will give you the grace, in the name of Jesus.
What can really make us wise, knowledgeable and powerful is nothing but a deep knowledge of God and His power through His word.
PRAYER POINTS:
MORNING
1. Father Lord, give me good appetite for Your word, in the name of Jesus.
2. Powers making the word of God boring and uninteresting to me, die, in the name of Jesus.
3. Every enemy of the word of God in my life, die, in the name of Jesus.
EVENING
4. Father Lord, give me the grace to be a hearer and doer of the word, in the name of Jesus.
5. All the problems and tragedies of this year are not for me and my family, in the name of Jesus.
6. Thou power of God, silence the laughter of my enemies, in the name of Jesus.
7. Powers challenging my star, die, in the name of Jesus.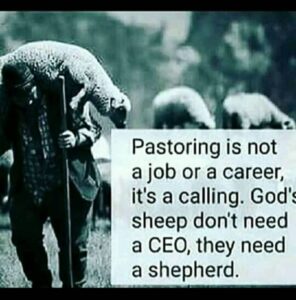 Special Notice by allcitynews.ng:
Salvation of your soul is very vital to God.
Beloved Reader, Remember! John 3:3 says, "Truly, truly, I say to you, unless ye are born again, ye cannot see the kingdom of God."
If you are ready to give your life to Christ Jesus, please pray the displayed prayer below in faith:
Lord Jesus, I am a sinner. I confess all my sin, have mercy on me, forgive me all my sin. Lord Jesus come into my life. I accept You as my Lord and Personal Saviour. I believe in my heart You died and rose from the dead to set me free. Thank You Lord for saving me, in Jesus name Amen.
If you just prayed the prayer of salvation! Congratulations! You are now born again. You need to belong to a Bible-Believing Church where you can know more. For testimonies, counselling or prayer requests, write or call: ecounselling@mountainoffire.org, +234 (0)808 770-0112 ; OR +234(0)8164028731.
Weekly Activities: Sunday Worship Service, 7am to 10am. Bible Study: 5-7pm. Wednesday Revival/Manna Water Service:4.30pm to 7pm. Every Friday, Prayer Rain (except Friday before PMCH) in Prayer City.
Monthly Programme: First Saturday of every month; Power Must Change Hands (PMCH)7am to 9am.
MAY THE PEACE OF THE LORD BE WITH YOU!!
For ADVERT Placement;
for EVENT Coverage;
Have story to PUBLISH;
HAVE Breaking story with pictorial evidence
OR wants to assist allcitynews.ng
by DONATIONS,
kindly contact us via ojezand@yahoo.com. Thank you.
Disclaimer:
Comments expressed here do not in anyway reflect the opinions of allcitynews.ng or any employee thereof. It assumes no responsibility or liability for any errors or omissions in the comments.
Allcitynews.ng's goal: To be the most influential, informative and reliable issues-based online newspaper in working for the unity, peace and development of the Country.