MFM 2023: MY YEAR OF GLORIOUS MANIFESTATION
Written by Dr D.K. Olukoya, General Overseer, MFM worldwide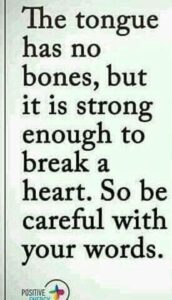 Posted by allcitynews.ng
MFM Topic, Thur 23/03/23: develop a perfect hatred for sin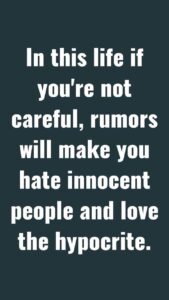 Welcome to MFM Devotional, 23/03/23
PRAISE & WORSHIP:
1 O God, our help in ages past,
our hope for years to come,
our shelter from the stormy blast,
and our eternal home:
2 Under the shadow of your throne
your saints have dwelt secure;
sufficient is your arm alone,
and our defense is sure.
3 Before the hills in order stood,
or earth received its frame,
from everlasting you are God,
to endless years the same.
4 A thousand ages in your sight
are like an evening gone,
short as the watch that ends the night
before the rising sun.
5 Time, like an ever-rolling stream,
soon bears us all away;
we fly forgotten, as a dream
dies at the op'ning day.
6 O God, our help in ages past,
our hope for years to come,
still be our guard while troubles last,
and our eternal home!
BIBLE IN ONE YEAR: 1 Samuel 8, 1 Samuel 9, 1 Samuel 10
FIRE SCRIPTURE: 1 John 1:4-10 [KJV]
4 And these things write we unto you, that your joy may be full.
5 This then is the message which we have heard of him, and declare unto you, that God is light, and in him is no darkness at all.
6 If we say that we have fellowship with him, and walk in darkness, we lie, and do not the truth:
7 But if we walk in the light, as he is in the light, we have fellowship one with another, and the blood of Jesus Christ his Son cleanseth us from all sin.
8 If we say that we have no sin, we deceive ourselves, and the truth is not in us.
9 If we confess our sins, he is faithful and just to forgive us our sins, and to cleanse us from all unrighteousness.
10 If we say that we have not sinned, we make him a liar, and his word is not in us.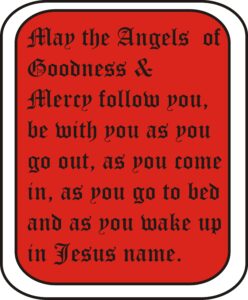 MEMORY VERSE:
"Fools make a mock at sin: but among the righteous there is favour." – Proverbs 14:9
MOTIVATIONAL QUOTE:
SIN IS A PLAGUE, AVOID IT.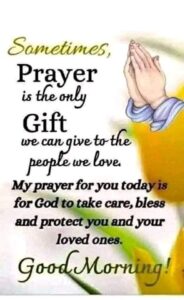 23/3/23 PROPHETIC WORD:
THE LORD WILL GIVE YOU THE GRACE TO OVERCOME THE POWER OF SIN, IN THE NAME OF JESUS.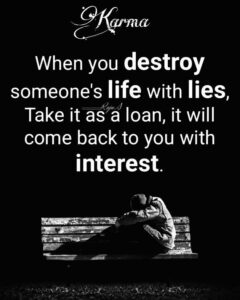 23-3-23 MESSAGE:
If there is one thing that God hates with perfect hatred, it is sin. And the scripture admonishes us to be like our sinless Father. Matthew 5:48 says, "Be perfect, therefore, as your heavenly Father is perfect." It is impossible to like what God hates and grow in Him. Therefore, sin is no something to play with. Sin is our greatest enemy because it opens the door for the devil to come into our lives and wreak havoc.
Sin is so powerful that you cannot overcome it by your strength, so having the confidence in yourself that you can defeat sin is like you are playing with fire. Whoever plays with fire gets burnt; likewise sin, in whatever form, will destroy anyone who indulges in it. Consequently. God tells us to strive to live a holy life.
That is, do everything possible to avoid sin. He tells us to ask for forgiveness whenever we commit sin so that we don't get consumed with its fire. Sin will take you farther away than you wish to travel because, if given a chance, it will take you to that destination that will separate you eternally from God, which is hell fire. That will not be your portion, in the name of Jesus.
The way out is to set our hearts on the things above and not on the things in the world. According to Col. 3:1-3, when you are heavenly minded, you will make the utmost effort to please God seek Him and don't give up until you find Him. When you are fully preoccupied with pursuing righteousness and refuse to be distracted by the pleasures of the world, you will experience spiritual growth.
A life of sin will impede your spiritual growth and set you on the path to damnation. Do you desire to establish a good relationship with God? There is a way out.
Start with 1 John 1: 9: "If we confess our sins, he is faithful and just to forgive us our sins and to cleanse us from all unrighteousness."
PRAYER POINTS:
MORNING
1. Every seed of sin in my life, die, in the name of Jesus.
2. The power and fire to overcome sin, overshadow my life, in the name of Jesus.
3. I challenge my body with the fire of God, in the name of Jesus.
EVENING
1. Every dark power pulling me towards sin, die, in the name of Jesus.
2. Sin shall not overcome me, by the power in the blood of Jesus, in the name of Jesus.
3. Every ladder of sin in my life, catch fire, in the name of Jesus.
4. Every good thing I have lost as a result of sin, be restored by the Holy Ghost fire, in the name of Jesus.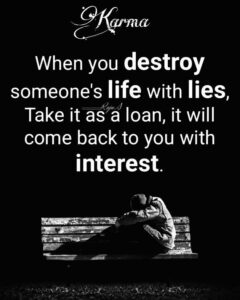 Special Notice by allcitynews.ng:
Salvation of your soul is very vital to God.
Beloved Reader, Remember! John 3:3 says, "Truly, truly, I say to you, unless ye are born again, ye cannot see the kingdom of God."
If you are ready to give your life to Christ Jesus, please pray the displayed prayer below in faith:
Lord Jesus, I am a sinner. I confess all my sin, have mercy on me, forgive me all my sin. Lord Jesus come into my life. I accept You as my Lord and Personal Saviour. I believe in my heart You died and rose from the dead to set me free. Thank You Lord for saving me, in Jesus name Amen.
If you just prayed the prayer of salvation! Congratulations! You are now born again. You need to belong to a Bible-Believing Church where you can know more. For testimonies, counselling or prayer requests, write or call: ecounselling@mountainoffire.org, +234 (0)808 770-0112 ; OR +234(0)8164028731.
Weekly Activities: Sunday Worship Service, 7am to 10am. Bible Study: 5-7pm. Wednesday Revival/Manna Water Service:4.30pm to 7pm. Every Friday, Prayer Rain (except Friday before PMCH) in Prayer City.
Monthly Programme: First Saturday of every month; Power Must Change Hands (PMCH)7am to 9am.
MAY THE PEACE OF THE LORD BE WITH YOU!!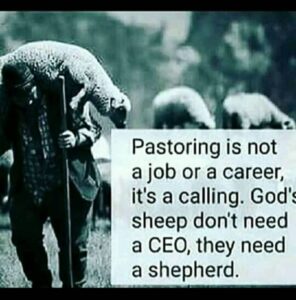 For ADVERT Placement;
for EVENT Coverage;
Have story to PUBLISH;
HAVE Breaking story with pictorial evidence
OR wants to assist allcitynews.ng
by DONATIONS,
kindly contact us via ojezand@yahoo.com. Thank you.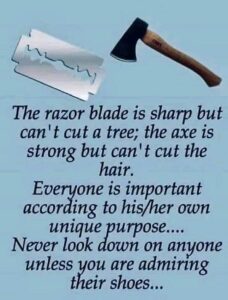 Disclaimer:
Comments expressed here do not in anyway reflect the opinions of allcitynews.ng or any employee thereof. It assumes no responsibility or liability for any errors or omissions in the comments.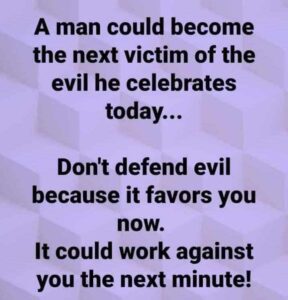 Allcitynews.ng's goal: To be the most influential, informative and reliable issues-based online newspaper in working for the unity, peace and development of the Country.