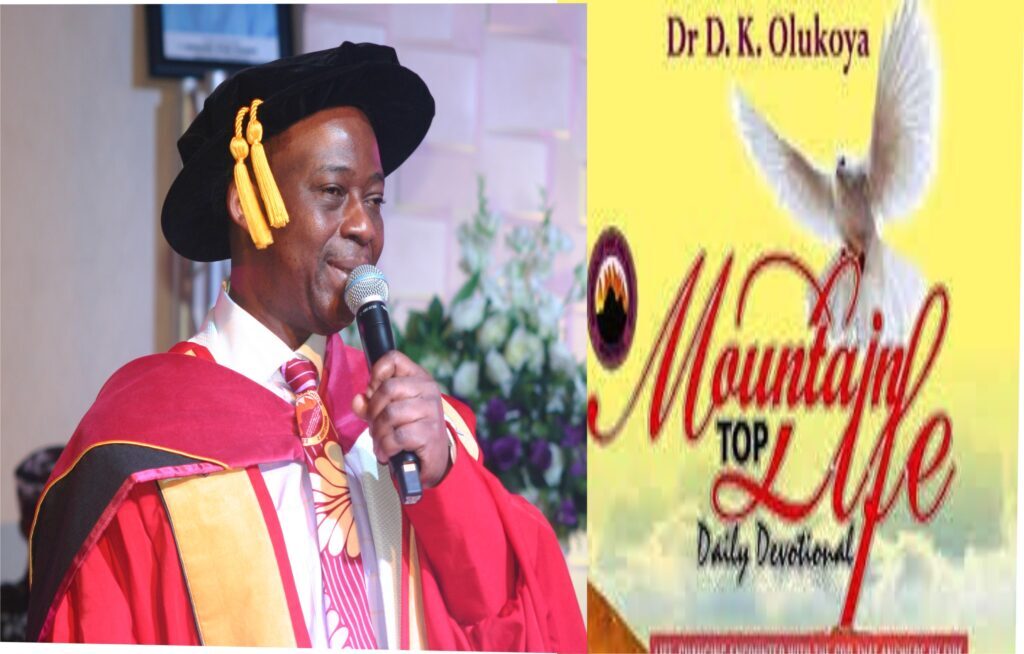 MFM 2023: MY YEAR OF GLORIOUS MANIFESTATION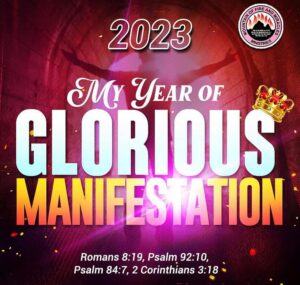 Written by Dr D.K. Olukoya, General Overseer, MFM worldwide
Posted by allcitynews.ng
MFM Topic, Wed 18/01/23:- wonders of the anointing (3)
Welcome to MFM Devotional, 18/01/23
BIBLE IN ONE YEAR: Exodus 2, Exodus 3, Exodus 4, Luke 8, Luke 9, Luke 10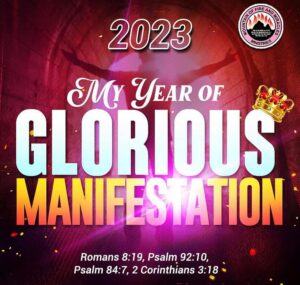 FIRE SCRIPTURE: 1 Samuel 17:34-37 (KJV)
34 And David said unto Saul, Thy servant kept his father's sheep, and there came a lion, and a bear, and took a lamb out of the flock:
35 And I went out after him, and smote him, and delivered it out of his mouth: and when he arose against me, I caught him by his beard, and smote him, and slew him.
36 Thy servant slew both the lion and the bear: and this uncircumcised Philistine shall be as one of them, seeing he hath defied the armies of the living God.
37 David said moreover, The Lord that delivered me out of the paw of the lion, and out of the paw of the bear, he will deliver me out of the hand of this Philistine. And Saul said unto David, Go, and the Lord be with thee.
MEMORY VERSE:
"Now these be the last words of David. David the son of Jesse said, and the man who was raised up on high, the anointed of the God of Jacob, and the sweet psalmist of Israel, said," – 2 Samuel 23:1
MOTIVATIONAL QUOTE:
When God anoints a man, His undeniable glory will manifest in his life.
PRAISE AND WORSHIP:
Take praise and worship songs as led by the Holy Spirit
PROPHETIC WORD FOR TODAY 18/01/23:
I COMMAND THE WICKED POWERS OF YOUR FATHER'S HOUSE TO BE WASTED, IN THE NAME OF JESUS.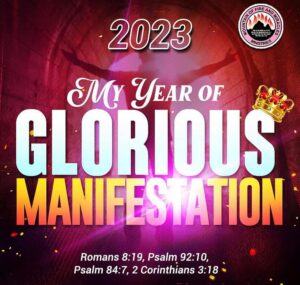 18:01:23 MESSAGE:
One of the wonders of the anointing is that it can make a man do supernatural things. In today's Fire Scripture we saw a lion which came into the sheepfold to steal a lamb. David went after it, caught it, and punched it to death. That is a wonder because at this particular time, David was about seventeen years old, less than twenty years and he also killed a bear. He was a young man but the anointing made him to do supernatural things that were beyond his age. He, David, must have been filled with the anointing.
Another wonderful thing about the anointing is that it gives you the supernatural strength to outrun and outwit your enemies-1 Kings 18:45-46. After Elijah had wasted the wicked powers and prophets of Baal holding Israel to ransom, he needed to pray for rain to come after three and half years of drought and famine.
Eventually, he had to leave Mount Carmel for Jezreel. The Bible says in verse 46: "And the hand of the Lord was on Elijah: and he girded up his loins, and ran before Ahab to the entrance of Jezreel." He outran Ahab who was on a chariot because of the anointing upon him.
Dearly beloved, there is no end to what the anointing can do. When the anointing comes upon you, it will enable you to fulfil God's purpose for your life. John 15:16: "Ye have not chosen me, but I have chosen you, and ordained you, that ye should go and bring forth fruit, and that your fruit should remain: that whatsoever ye shall ask of the Father in my name, he may give it you."
Dear reader, you need the anointing to fulfil your purpose. You need the anointing to break your yokes and to destroy your enemies that have purposed to hinder your destiny. Come unto Jesus today and He will touch you.
PRAYER POINTS:
MORNING
1. Power to dominate my environment, come upon me, in the name of Jesus.
2. In the greatness of Your excellency, O Lord, overthrow the powers rising against my glory, in the name of Jesus.
3. Every power of demotion, you shall not manifest in my life, in the name of Jesus.
EVENING
1. Wicked powers of my father's house, be wasted, in the name of Jesus.
2. O Lord, give me the strength to serve You, in the name of Jesus.
3. O Lord, give me the strength and power to stand my ground, in the name of Jesus.
4. I cancel every evil authority over my life, in the name of Jesus.
Special Notice by allcitynews.ng:
Salvation of your soul is very vital to God.
Beloved Reader, Remember! John 3:3 says, "Truly, truly, I say to you, unless ye are born again, ye cannot see the kingdom of God."
If you are ready to give your life to Christ Jesus, please pray the displayed prayer below in faith:
Lord Jesus, I am a sinner. I confess all my sin, have mercy on me, forgive me all my sin. Lord Jesus come into my life. I accept You as my Lord and Personal Saviour. I believe in my heart You died and rose from the dead to set me free. Thank You Lord for saving me, in Jesus name Amen.
If you just prayed the prayer of salvation! Congratulations! You are now born again. You need to belong to a Bible-Believing Church where you can know more. For testimonies, counselling or prayer requests, write or call: ecounselling@mountainoffire.org, +234 (0)808 770-0112 ; OR +234(0)8164028731.
Weekly Activities: Sunday Worship Service, 7am to 10am. Bible Study: 5-7pm. Wednesday Revival/Manna Water Service:4.30pm to 7pm. Every Friday, Prayer Rain (except Friday before PMCH) in Prayer City.
Monthly Programme: First Saturday of every month; Power Must Change Hands (PMCH)7am to 9am.
MAY THE PEACE OF THE LORD BE WITH YOU!!
For ADVERT Placement; for EVENT Coverage; Have story to PUBLISH;
HAVE Breaking story with pictorial evidence OR wants to assist allcitynews.ng
by DONATIONS, kindly contact us via ojezand@yahoo.com. Thank you..
Disclaimer:
Comments expressed here do not in anyway reflect the opinions of allcitynews.ng or any employee thereof. It assumes no responsibility or liability for any errors or omissions in the comments.
Allcitynews.ng's goal: To be the most influential, informative and reliable issues-based online newspaper in working for the unity, peace and development of the Country.