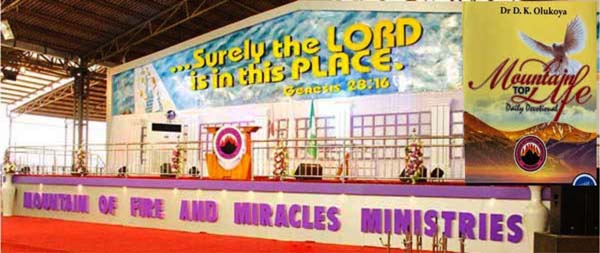 MFM 2022: MY YEAR OF BECOMING DIVINE SPECTACLE
Written by Dr D.K. Olukoya, General Overseer, MFM worldwide
Posted by allcitynews.ng
MFM Topic, THUR 03-11-22:-effective delegation: a leadership secret (3)
Welcome to MFM Devotional, 03/11/22
PRAISE & WORSHIP:
1 O worship the King all-glorious above,
O gratefully sing his power and his love:
our shield and defender, the Ancient of Days,
pavilioned in splendor and girded with praise.
2 O tell of his might and sing of his grace,
whose robe is the light, whose canopy space.
His chariots of wrath the deep thunderclouds form,
and dark is his path on the wings of the storm.
3 Your bountiful care, what tongue can recite?
It breathes in the air, it shines in the light;
it streams from the hills, it descends to the plain,
and sweetly distills in the dew and the rain.
4 Frail children of dust, and feeble as frail,
in you do we trust, nor find you to fail.
Your mercies, how tender, how firm to the end,
our Maker, Defender, Redeemer, and Friend!
5 O measureless Might, unchangeable Love,
whom angels delight to worship above!
Your ransomed creation, with glory ablaze,
in true adoration shall sing to your praise!
BIBLE IN ONE YEAR Matthew 25
MEMORY VERSE: 1 Peter 4:10:
"As every man hath received the gift, even so minister the same one to another, as good stewards of the manifold grace of God."
03/11/22 FIRE SCRIPTURE: Exodus 18:1-27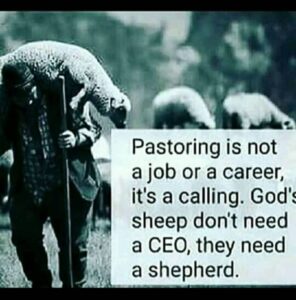 MOTIVATIONAL QUOTE:
Great leaders see the good in others and help them to harness their potential.
PROPHETIC WORD FOR 3-11-22:
The Lord will make you a channel of blessing and instrument for raising great leaders, in the name of Jesus.
03-11-22 MESSAGE:
Today, we shall look at the other areas of the principle of delegation that Jethro counselled Moses to use. The first is to understand that working non-stop is unsustainable and counterproductive. The second is to understand your unique calling and prioritise it. Third, you should select leaders to assist you. One of the hallmarks of outstanding leaders is that they delegate to and raise other leaders.
On this piece of advice, Jethro got practical with Moses. He said, "Thou shalt provide out of all the people able men, such as fear God, men of truth, hating covetousness…" (Exodus 18:21a). I want you to note that the focus is on character. Your people can gain knowledge and experience; they can learn skills and develop their gifts, but you must start with a foundation of godly character.
When you have this, it is much easier to delegate. The fourth principle is to give responsibility and authority to the leaders that pass your character, skills and other qualification tests. Again, Jethro was practical. He established a simple organisational hierarchy with different levels of responsibility. He provided an outline: "…and place such over them to be rulers of thousands, and rulers of tens… and let them judge the people at all seasons (Exodus 18:21b – 22a).
The important lesson here is that a leader is to delegate when his responsibilities are greater than his capacities. Also, giving responsibility and authority to trusted and competent members of your team will not threaten your own position or reduce your influence. Be prepared that the people you give responsibility and authority will make mistakes. Get over it; do not give up on your own responsibility of developing them.
The fifth principle is that you should do only those things which others cannot do. Jethro said to Moses, "… and it shall be, that every great matter they shall bring unto thee, but every small matter they shall judge: so shall it be easier for thyself, and they shall bear the burden with thee" (Exodus 18:22b).
PRAYER POINTS:
MORNING
1. Father, give me godly character to be an outstanding leader, in the name of Jesus.
2. I reject all negative characters, in the name of Jesus.
3. I pray the fruit of the Holy Spirit and the character of Christ into my life, in the name of Jesus.
EVENING
4. Father, let Your fear rule my heart and reign in my life, in the name of Jesus.
5. O God, make me a man of truth, in the name of Jesus.
6. My Father, enable me to bear burden with my leader, in the name of Jesus.
7. Father, make me a leader that develops others, in the name of Jesus.
Special Notice by allcitynews.ng:
Salvation of your soul is very vital to God.
Beloved Reader, Remember! John 3:3 says, "Truly, truly, I say to you, unless ye are born again, ye cannot see the kingdom of God."
If you are ready to give your life to Christ Jesus, please pray the displayed prayer below in faith:
Lord Jesus, I am a sinner. I confess all my sin, have mercy on me, forgive me all my sin. Lord Jesus come into my life. I accept You as my Lord and Personal Saviour. I believe in my heart You died and rose from the dead to set me free. Thank You Lord for saving me, in Jesus name Amen.
If you just prayed the prayer of salvation! Congratulations! You are now born again. You need to belong to a Bible-Believing Church where you can know more. For testimonies, counselling or prayer requests, write or call: ecounselling@mountainoffire.org, +234 (0)808 770-0112 ; OR +234(0)8164028731.
Weekly Activities: Sunday Worship Service, 7am to 10am. Bible Study: 5-7pm. Wednesday Revival/Manna Water Service:4.30pm to 7pm. Every Friday, Prayer Rain (except Friday before PMCH) in Prayer City.
Monthly Programme: First Saturday of every month; Power Must Change Hands (PMCH)7am to 9am.
MAY THE PEACE OF THE LORD BE WITH YOU!!
ADVERTISE or PUBLISH a Story in allcitynews.ng! Have breaking story! Kindly send such with pictorial evidence to
ojezand@yahoo.com. Thank you.
Disclaimer:
Comments expressed here do not reflect the opinions of allcitynews.ng or any employee thereof. It assumes no responsibility or liability for any errors or omissions in the comments.
Allcitynews.ng's goal: To be the most influential, informative and reliable issues-based online newspaper in working for the unity, peace and development of the Country.