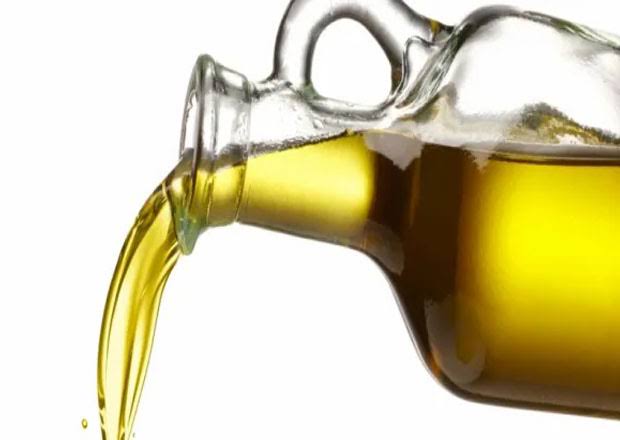 MFM 2022: MY YEAR OF BECOMING DIVINE SPECTACLE
Written by Dr D.K. Olukoya, General Overseer, MFM worldwide
Posted by allcitynews.ng
MFM Topic, SAT 12-11-22:- the potter's touch (1)
Welcome to MFM Devotional, 12/11/22
BIBLE IN ONE YEAR:
Ezekiel 22:23-31, Ezekiel 23, Hebrews 11:1-16, Proverbs 27:15-22
FIRE SCRIPTURE: Jeremiah 18:1-10
MEMORY VERSE:
Psalms 23:3
"He restoreth my soul: he leadeth me in the paths of righteousness for his name's sake.""`
MOTIVATIONAL QUOTE:
An encounter with the Great Potter has never left anyone the same — it is awesomely transforming.
PRAISE & WORSHIP
PROPHETIC WORD FOR 12/11/22:
RECEIVE THE TOUCH OF THE GREAT POTTER NOW, IN THE NAME OF JESUS.
12 NOV 22 MESSAGE:
God instructed Jeremiah to go to the potter's house and there He taught him a great lesson that we also ought to learn. Many individuals, families and nations are sick spiritually and physically. They need the touch of the Great Potter. Many are in spiritual bondage and the enemy is not ready to let them go free. They are being tormented day and night. Individuals, families and nations are also in captivity. They are not where God wants them to be. These also need the touch of the Great Potter.
Why do individuals, families and nations need the touch of the Great Potter? It is because their lives and destinies have been marred or destroyed by the enemy. Many have been victims of terrible spiritual attacks. The enemy has visited them in their dreams and stolen their health, peace and joy.
They are what some people call the living dead. Marriages that are being troubled by the devil should be taken to the Great Potter for a new touch. Similarly, careers, businesses, finances that are wobbling and struggling need the Potter's touch for healing and restoration.
The Sovereign One who rules in the affairs of men and determines the destinies of nations is the Great Potter. He is also the Great Restorer. In the potter's house, God showed Jeremiah how a beautiful work of art got marred in the hand of the potter. To be marred is to become blemished or destroyed. When the potter realised this, he did not throw away the marred work. Rather, "he made it again into another vessel that was beautiful in his sight."
After Jeremiah had watched this scene, God spoke to him. He said, "O house of Israel, cannot I do with you as this potter? Saith the LORD. Behold as the clay is in the potter's hand, so are ye in mine hand, 0 house of Israel."
The lesson here is clear: as the clay is a raw material for creating or producing what the potter has conceived in his heart, so are we, as individuals, in the hand of God. Similarly, so are our marriages, careers, businesses, health, finances and nations.
If they become sick or altered from what God originally made, we should take them back to God, the Great Potter, for a touch of recreation and restoration.
PRAYER POINTS:
MORNING
1. Father, You are the Great Potter, remould me now, in the name of Jesus.
2. I present every marred areas of my life to You, Father, help me, in the name of Jesus.
3. O God of restoration, attend to dry bones in my life, in the name of Jesus.
EVENING
4. Evil powers assigned to recreate my life and destiny, release me and die, in the name of Jesus.
5. Powers assigned to dislocate my destiny, die, in the name of Jesus.
6. Weapons of the enemy fashioned to defile or pervert my destiny, die, in the name of Jesus.
7. My Father, have mercy on me, in the name of Jesus.
Special Notice by allcitynews.ng:
Salvation of your soul is very vital to God.
Beloved Reader, Remember! John 3:3 says, "Truly, truly, I say to you, unless ye are born again, ye cannot see the kingdom of God."
If you are ready to give your life to Christ Jesus, please pray the displayed prayer below in faith:
Lord Jesus, I am a sinner. I confess all my sin, have mercy on me, forgive me all my sin. Lord Jesus come into my life. I accept You as my Lord and Personal Saviour. I believe in my heart You died and rose from the dead to set me free. Thank You Lord for saving me, in Jesus name Amen.
If you just prayed the prayer of salvation! Congratulations! You are now born again. You need to belong to a Bible-Believing Church where you can know more. For testimonies, counselling or prayer requests, write or call: ecounselling@mountainoffire.org, +234 (0)808 770-0112 ; OR +234(0)8164028731.
Weekly Activities: Sunday Worship Service, 7am to 10am. Bible Study: 5-7pm. Wednesday Revival/Manna Water Service:4.30pm to 7pm. Every Friday, Prayer Rain (except Friday before PMCH) in Prayer City.
Monthly Programme: First Saturday of every month; Power Must Change Hands (PMCH)7am to 9am.
MAY THE PEACE OF THE LORD BE WITH YOU!!
ADVERTISE or PUBLISH a Story in allcitynews.ng! Have breaking story! Kindly send such with pictorial evidence to ojezand@yahoo.com. Thank you.
Disclaimer:
Comments expressed here do not reflect the opinions of allcitynews.ng or any employee thereof. It assumes no responsibility or liability for any errors or omissions in the comments.
Allcitynews.ng's goal: To be the most influential, informative and reliable issues-based online newspaper in working for the unity, peace and development of the Country.