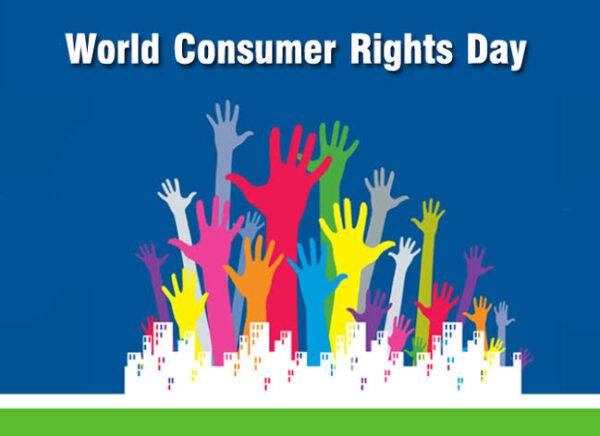 Posted by allcitynews.ng
In commemoration of the 2023 World Consumers Rights Day (WCRD), beverage giant, Nestle Nigeria will partner and host members of Brand Journalists Association of Nigeria (BJAN), on March 15, 2023, at its Agbara plant, Ogun State.
The idea is to empower the body of writers that cover the Integrated Marketing Communications Industry (IMC) on the topic related to clean energy transition and sustainable development goals with regards to the environment.
World Consumers Rights Day, is a global event celebrated every March 15, with the aim to raise awareness about the rights of consumers.
The theme for this year is: "The Green Economy: Building a Cleaner Safer World for Consumers".
The theme was adapted from the 2023 WCRD global theme, "Empowering Consumers through Clean Energy Transitions," to suit the Nigerian society.
Every year BJAN joins the world to celebrate the global event by drawing attention to the rights of the consumers, and this year, it plans to do the same on March 15.
According to BJAN Chairman, Clara Chinwe Okoro, this year's event will focus on the need to keep the environment safe.
*In keeping the environment safe, Brand writers will have the opportunity to hear from a global brand that has been in the business of sustainability for a long time",*
Clara said. Nestle Nigeria has consistently over the past years demonstrated commitment in the area of sustainable growth and development for the environment, agriculture, clean energy value chain management. This years partnership with BJAN to celebrate the WCRD marks the first of it's kind in the industry.
For ADVERT Placement;
for EVENT Coverage;
Have story to PUBLISH;
HAVE Breaking story with pictorial evidence
OR wants to assist allcitynews.ng
by DONATIONS,
kindly contact us via ojezand@yahoo.com. Thank you.
Disclaimer:
Comments expressed here do not in anyway reflect the opinions of allcitynews.ng or any employee thereof. It assumes no responsibility or liability for any errors or omissions in the comments.
Allcitynews.ng's goal: To be the most influential, informative and reliable issues-based online newspaper in working for the unity, peace and development of the Country.