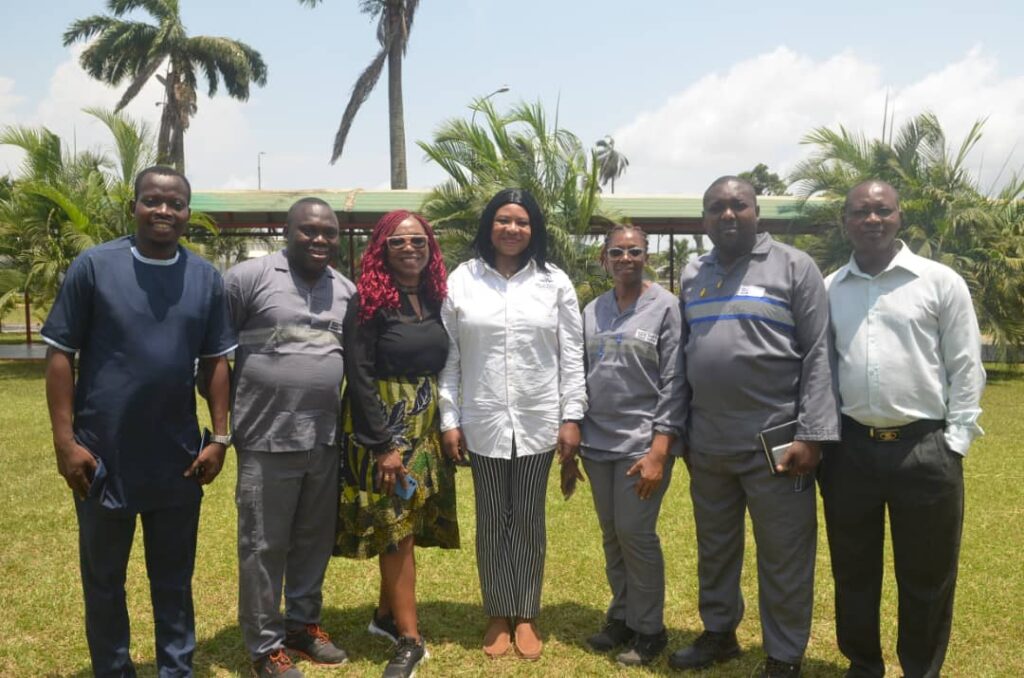 By allcitynews.ng
That the entire members of Brand Journalists Association of Nigeria [BJAN] stormed Nestle Nigeria factory in Agbara Industrial Estate, Ogun State, Nigeria, for celebration of World Consumer Rights Day 2023, may no longer be news to most captains of the industry.
But the fresh news is that the take-home lessons from that event which turned out to be interactive period between the speakers from Nestle and BJAN members would be remembered for long time to come.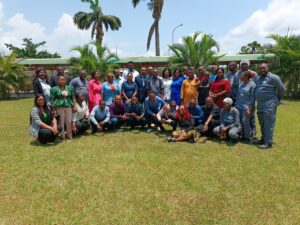 Speaking on the 2023 theme: Empowering Consumers Through Clean Energy Transitions, the speakers used the period to recreate awareness on benefits of having clean environments with special attention on the menance of dumping of empty plastic bottles in drainages or burning of used plastic bottles.
Noting that much harm is being done to the environment by either burning or dumping of used plastic bottles into drainages, the speakers appealed to members of BJAN to use their platforms in sensitising the general public about the gradual harm being done to the environment and to lives by indiscriminate dumping of used plastic bottles.
They called for systematic development of recycling of used bottles as a way of protecting the environment and adding more values to mankind.
The 2023 ended with tour of few facilities within the Nestle factory.
World Consumer Rights Day became a global event since March 15, 1962 when former US President, President John F. Kennedy spoke to the US Congress on the need to look into rights of consumers.
Kennedy then spoke to the US Congress to emphasise the value of defending consumers' rights and he fought for a list of four fundamental consumer rights:
Four fundamental consumer rights:
The right to safety; the right to be informed; the right to choose and also the right to be heard
Though he sowed that seed on March 15, 1962, but the real celebration started fully in 1983, when the first World Consumer Rights Day was observed, and since then, this day has been observed annually by consumer organizations around the world to promote the four basic rights of consumers.
Since then, it has become yearly event whereby it is observed to increase public awareness of the demands and rights of consumers around the world. This day presents an opportunity to emphasise the value of consumer protection and to advance consumers' fundamental rights.
The significance of World Consumer Rights Day lies in its ability to raise awareness about the importance of consumer protection and to promote consumer rights. This day serves as a reminder to governments, businesses, and other organisations of their responsibility to ensure that consumers are treated fairly and are provided with safe and reliable products and services. It also provides an opportunity for consumers to come together to share their experiences and advocate for their rights.
The 2023 International Consumer Rights Day came out with more focus on protection of environment unlike previous years when centration was on subjects including fair trade, responsible consumption, and the requirement for stricter laws to safeguard consumers against deception, exploitation, and other types of harm. It is a significant day for all consumers to unite and demand their rights to get fair and secure goods and services.
World Consumer Rights Day is observed on March 15 every year. It is a means to raise awareness across the globe about the rights and needs of consumers. Celebrating this day is a chance to demand that consumer rights are respected and protected, and to protest against all the market abuses and social injustices.
By celebration of this World Consumer Rights Day, the word of the likes of Mahatma Gandhi still relevant today when he said "consumer is the most important visitor on our premises. They are not dependent on us – we are dependent on them."
On his own part, Michael LeBoeuf, notably said, "A satisfied customer is the best business strategy of all."
Similarly, Tom Vilsack, said, "Consumers have real power – they have the power to choose what they consume, what they throw away, and what they pass on to future generations."
And to Ellen Rose, "Consumers are the backbone of the economy, and their rights should be protected."
For ADVERT Placement;
for EVENT Coverage;
Have story to PUBLISH;
HAVE Breaking story with pictorial evidence
OR wants to assist allcitynews.ng
by DONATIONS,
kindly contact us via ojezand@yahoo.com. Thank you.
Disclaimer:
Comments expressed here do not in anyway reflect the opinions of allcitynews.ng or any employee thereof. It assumes no responsibility or liability for any errors or omissions in the comments.
Allcitynews.ng's goal: To be the most influential, informative and reliable issues-based online newspaper in working for the unity, peace and development of the Country.