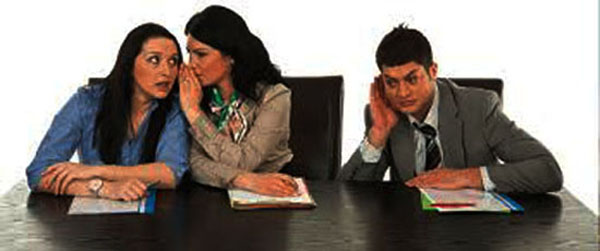 Do not say I told you that the current administration of President Muhammadu Buhari has just 15 months left to go.
This is somehow all people participatory angle which interested people can express their views by feedbacks. But their names, that is real name may be included in the feedbacks but such names may not be used unless you so want it used.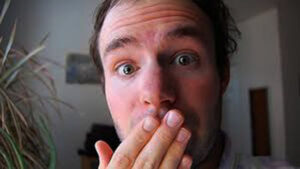 Do not say I told you ooooo!
Notably and painful as it is today, all the people benefiting from bad system can never see anything wrong in such system. Rather such people can go any length to defend it even at the expense of good governance.
That Nigerians are still waiting with hands in akimbo, watching and looking with just 15 months to go for this current administration may no longer be news.
The fresh news is that unless Nigerians embark on holding political leaders accountable rather than
feigning ignorance of their failure to fulfill their electioneering campaigns like this of PMB, the country would continue to move around in circle instead of straight forward.
If the promised May 29 to leave office, is something to rely upon, then it is time to ask questions. Why? Because President Muhammadu Buhari in his first electioneering campaign in 2015, did not promised to fix the four refineries for 100 per cent performance but also to build fresh ones. Now he is he is seven years old in office. Then, if his promise to leave office by May 29 2023 can be trusted and relied upon, then, he should be held accountable for the yet unfulfilled promises.
There is no iota of doubt that some people that have formed a clique or cabal around him have further increased the level of corruption, whereby they convert the ruling party to hiding place of people with questionable characters. For example: one of their chieftains once publicly declared that once a corrupt politician decamps to their party their sins will be covered. Hitherto most people are still expecting anti-corruption agencies to question that man over that statement.
Furthermore in 2015, PMB said his plan was to ensure that the oil industry becomes one of the world leading/cutting edge centres for clean oil and gas technology by producing leading world oil and gas technologists, scientists, and owing mega structure installations, drilling, processing, and production facilities and engineers.
He promised that these facilities and scientists will be supported with the best services and research facilities.
Speaking with allcitynews.ng, a man who identify himself as Mallam Abdulahi Kano said he wondered how a country blessed with so much natural resources by God could subject its sovereignty to other nations by solely reliance on imported products.
"Despite the huge blessings from God, Nigeria has not been blessed with men and women with sincere interest in industrialisation. Nigeria importing virtually all things ranging from the smallest things like toothpicks, it is a sign that Nigeria is not ready for industrialisation.
"Nigeria is said to be the world's six largest oil nation. Disappointedly, corruption has eaten deep into the fabrics of all sectors to the extent that no government is having the economic or political will power to repair the four refineries."
In his reaction, Comrade Yisa Mohammed said, "how can the four refineries work when few corruptly rich Nigerians are creating jobs and wealth for other countries at the detriment of Nigerians.
"Is this act of patriotism, they fetch crude oil at ridiculous price from the shore of Nigeria and bring the refined oil back to the country. Painfully, those refineries are built and owned by Nigerians outside the shore of Nigeria. It is highest injustice against this country that sons of the soil refused to set up refineries inside this country, they are deliberately frustrating any move to bring back the four refineries back to life in order to keep importing back what ordinarily belongs to this country.
We were very glad when President Muhammadu Buhari in his electioneering campaigns in 2015 promised that reviving the four refineries was one of his major tasks. But along the line, Nigerians are still waiting for the fulfilment of that promise.
Similarly, a man who identified himself as Alhaji Dan Fulani around Ikeja lamently said, "failure of PMB to actualise his promise is a minus on the ruling political party. Why should Nigeria still be talking much on subsidy? The planned N5000 for 40 million Nigerians, how will they determine the beneficiaries? If they gather such amount, can't they refair one or two refineries out of the four so that Nigeria can be self reliance? The other time they came out with free school feedings. How many children are enjoying that free feeding today? In fact, the planned N5000 is just another way to siphon the scarce fund into puckets of few individuals. If truly they mean to make Nigerians have and enjoy good governance, they should set up infrastructure that can create jobs for the youth with that N5000 meant for 40 million people.