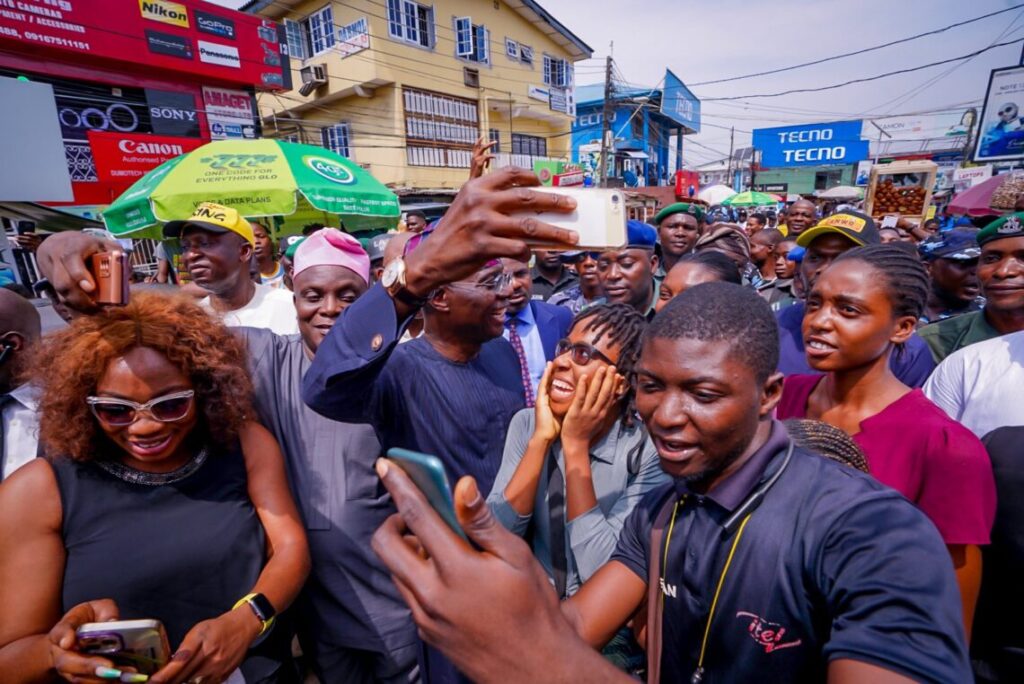 By allcitynews.ng
Mr Babajide Sanwo-Olu, the Governor of Lagos State on Tuesday 7 March 2023 stormed Computer Village, Ikeja with re-election campaign tour.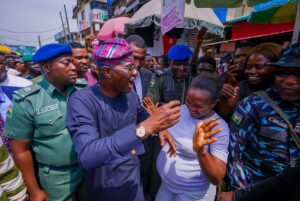 Computer Village is one of the major markets populated by mostly people from the South-East he visited.
Mr Sanwo-Olu took a tour of the markets ahead following the open endorsement for his re-election by Ndigbo community in the state.
The governor also had interaction with traders at the popular mobile phone, computer and other electronics market (Computer Village) in Ikeja.
The engagements were initiated in response to concerns raised over safety of businesses and properties owned by South-East traders in Lagos.
Mr Sanwo-Olu allayed the fears of the Igbo traders, assuring them that Lagos would continue to be a melting pot for all Nigerians.
Also, it was a rousing welcome for Mr Sanwo-Olu at an open forum organised by traders, under the aegis of the Auto Spare Parts And Machinery Dealers Association (ASPAMDA), in Trade Fair Complex, Ojo.
Governor Babajide Sanwo-Olu of Lagos State on Tuesday embarked on campaign tour of major markets populated by people from the South-East.
Mr Sanwo-Olu also met an amalgamation of Igbo traders across 58 major markets in Lagos. The traders, under the aegis of Ndigboamaka Progressive Markets Association, unanimously backed the governor's re-election.
The governor at the open forum pledged to ensure safety of the businesses and properties of Ndigbo in Lagos State.
He said his administration would continue to foster security and promote peaceful coexistence among all ethnic nationalities in the state.
"I am here on a solidarity visit and to thank you for your public endorsement of my humble self, which I believe will be reflected at the polls on Saturday with the highest number of votes cast from members of your community.
"You are not giving us your support for anything; you believe we deserve this encouragement because my team and I have worked tirelessly to improve your well-being.
"Very soon, Ojo will have a brand new General Hospital that will serve your needs. You also have seen expressways and bridges being completed on this corridor and we have awarded rail project into Okokomaiko that will aid movement of people and goods.
"I am excited that Lagos is on the path of growth. Through your cooperation and peaceful coexistence, we can ensure that we will not only build the state, we will build a better country for ourselves," the governor said at the Trade Fair forum.
He assured the Igbo traders of his government's commitment to their prosperity, adding that the approval recently received by the state for development of Badagry Seaport was to facilitate economic development and boost logistics, especially in the movement of goods.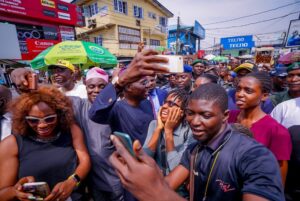 For ADVERT Placement;
for EVENT Coverage;
Have story to PUBLISH;
HAVE Breaking story with pictorial evidence
OR wants to assist allcitynews.ng
by DONATIONS,
kindly contact us via ojezand@yahoo.com. Thank you.
Disclaimer:
Comments expressed here do not in anyway reflect the opinions of allcitynews.ng or any employee thereof. It assumes no responsibility or liability for any errors or omissions in the comments.
Allcitynews.ng's goal: To be the most influential, informative and reliable issues-based online newspaper in working for the unity, peace and development of the Country.