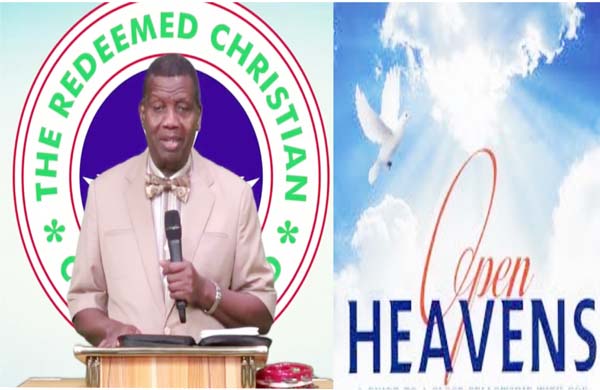 Topic for 28 Feb 21:Not for dogs
MEMORISE: "But he answered and said, it is not meet to take the children's bread, and to cast it to dogs." Matthew 15:26
READ: Isaiah 59:1-2 (KJV)
1. Behold, the LORD'S hand is not shortened, that it cannot save; neither his ear heavy, that it cannot hear;
2. But your iniquities have separated between you and your God, and your sins have hid his face from you, that he will not hear.
MESSAGE:
Many people see God as a magician. They come to Him only when they need to see a 'magic trick'; though they say what they want is a miracle. Such people want to live anyhow they like, yet have God perform miracles for them whenever they need it. I laugh When I encounter such people.
Jesus said that God is our Father and I know He prefers to be addressed as such. If you don't believe me, read Matthew 6:9. He taught His disciples to pray saying "Our Father" God wants man to fellowship with Him for who He is and not just for the miracles they can get from Him.Think about it, if God created man with the sole purpose of seeking Him for miracles, then the Garden of Eden would not have had everything man needed to survive.
If you don't have a relationship with God and you don't fellowship with Him regularly, then He is not your Father. His miracles are for His children only, so don't bother coming to Him for miracles.
The funny thing is that when sinners come to God just for miracles, they question His power when they don't get it. The problem however is with them and not God. The Bible says:
If I regard iniquity in my heart, the Lord will not hear me: – (Psalm 66:18).
Years ago, a woman was told that I have a special anointing for making the barren fruitful, so she attended one of our Conventions. In those days, we were not so many so could lay hands on everybody with ease.When she came, I laid hands on her and she fell under the anointing. One year later, she returned complaining that in spite of my prayers, she was still barren. I was going to pray for her again when the Lord said, "Ask her how many boyfriends she has." If I didn't know the voice of God, it would have been difficult to ask because she was a rich and powerful woman.I mustered some courage and said "Errm… how many boyfriends do you have, Ma?" "Six" she answered. I then said "You have a husband and you also have six boyfriends. How then can you expect the Holy One of Israel to give you a child?"
My Father's miracles are only for His children. Are you His child?
KEY POINT: To qualify for a miracle, you must live a holy life.
BIBLE IN ONE YEAR:Acts 1-3
HYMN 7: HAVE YOU BEEN TO JESUS FOR THE CLEANSING POWER?
1. Have you been to Jesus for the cleansing power?Are you washed in the blood of the Lamb?Are you fully trusting in His grace this hour?Are you washed in the blood of the Lamb?
REFRAIN:
Are you washed in the blood,In the soul cleansing blood of the Lamb?Are your garments spotless?Are they white as snow?Are you washed in the blood of the Lamb?
2. Are you walking daily by the Saviour's side?Are you washed in the blood of the Lamb?Do you rest each moment in the Crucified?Are you washed in the blood of the Lamb?
3. When the Bridegroom cometh will your robes be white?Pure and white in the blood of the Lamb?Will your soul be ready for the mansions bright,Are you washed in the blood of the Lamb?
4. Lay aside the garments that are stained with sin,And be washed in the blood of the Lamb;There's a fountain flowing for the soul unclean,O be washed in the blood of the Lamb!
Special note:
Beloved Reader, the sweetest & best way to enjoy full blessings from God in this 2021 is to make Jesus Christ your personal Lord & Saviour. Remember! the Lord Jesus in John 3:3 says, "Truly, truly, I say to you, unless ye are born again, ye cannot see the kingdom of God."
If you are ready to give your life to Christ Jesus, please pray the displayed prayer below in faith:
Lord Jesus, come into my life. I accept You as my Lord and Personal Saviour. I believe in my heart You died and rose from the dead to save me. I confess all my sin, have mercy on me, forgive me all my sin. Give me grace to go and sin no more. Thank You Lord for saving me, in Jesus name Amen.
If you just prayed this prayer of salvation now, please call the following numbers for counselling and prayer request on: 
08033440631 
07064979797 
08101204546 
08103830237 
Or mail: info@rccg.org, God bless you.
You are welcomed to allcitynews.ng, where growing your business through publicity is our job. Advertise with us. Call 08024323282 or email us:ojezand@yahoo.com for advert placement. And also, you can do CHANGE OF NAME IN PRINTED NEWSPAPER. God bless you richly in Jesus name.
Good Morning Beloved, Thank you for your patient with us. Thank you for all your comments, observations, feedbacks and time spent on this platform. We cherish your presence here.  
In the name of Jesus Christ of Nazareth, & by the power in the Blood of Jesus, you will never be a victim to whatever calamity, affliction, roaming around in the name of Jesus, Amen!