MFM 2023: MY YEAR OF GLORIOUS MANIFESTATION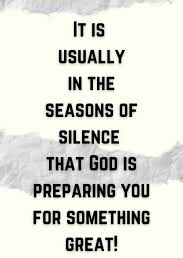 Written by Dr D.K. Olukoya, General Overseer, MFM worldwide
Posted by allcitynews.ng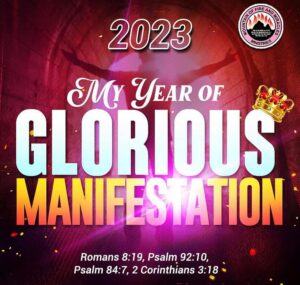 MFM Topic, Tue 24/01/23:- evil altars, let me go (2)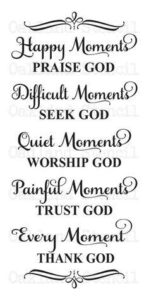 Welcome to MFM Devotional, 24/01/23
WORSHIP & PRAISE:
1 All to Jesus I surrender,
All to Him I freely give;
I will ever love and trust Him,
In His presence daily live. I surrender all,
I surrender all.
All to Thee, my blessed Savior,
I surrender all.
2 All to Jesus I surrender,
Humbly at His feet I bow,
Worldly pleasures all forsaken;
Take me, Jesus, take me now.
3 All to Jesus I surrender,
Make me, Savior, wholly Thine;
Let me feel Thy Holy Spirit,
Truly know that Thou art mine.
4 All to Jesus I surrender,
Lord, I give myself to Thee;
Fill me with Thy love and power,
Let Thy blessing fall on me.
5 All to Jesus I surrender,
Now I feel the sacred flame.
Oh, the joy of full salvation!
Glory, glory to His name!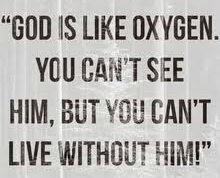 BIBLE IN ONE YEAR:
Exodus 9–11; Matthew 15:21–29
MEMORY VERSE:
Romans 12:1 – I beseech you therefore, brethren, by the mercies of God, that ye present your bodies a living sacrifice, holy, acceptable unto God, which is your reasonable service.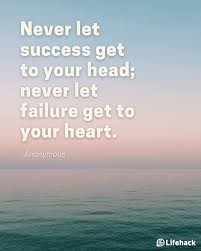 MOTIVATIONAL QUOTE:
Lack of spiritual knowledge is a destroyer. Refuse to be a spiritual illiterate. Speak against evil altars with divine authority.
PROPHETIC WORD FOR 24/1/23:
The fire of God shall go before you to destroy every altar of darkness, in the Name of Jesus.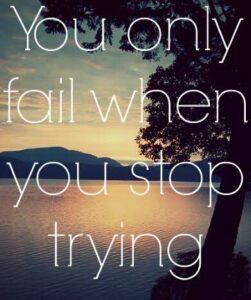 FIRE SCRIPTURE:
1 Kings 18:19-39
Easy-to-Read Version
19 Now tell all the people of Israel to meet me at Mount Carmel. Also bring the 450 prophets of Baal and the 400 prophets of the goddess Asherah, who get their support from Queen Jezebel."
20 So Ahab called all the Israelites and those prophets to Mount Carmel.
21 Elijah came to all the people and said, "You must decide what you are going to do. How long will you keep jumping from one side to the other? If the Lord is the true God, follow him. But if Baal is the true God, then follow him!"
The people said nothing.
22 So Elijah said, "I am the only prophet of the Lord here, but there are 450 prophets of Baal.
23 So bring us two bulls. Let the prophets of Baal have one bull. Let them kill it, cut it into pieces, and then put the meat on the wood. But don't start the fire. I will do the same with the other bull, and I will not start the fire either.
24 Prophets of Baal, pray to your god, and I will pray to the Lord. Whichever god answers the prayer and starts the fire is the true God."
All the people agreed that this was a good idea.
25 Then Elijah said to the prophets of Baal, "There are many of you, so you go first. Choose a bull and prepare it, but don't start your fire."
26 So the prophets took the bull that was given to them and prepared it. They started praying to Baal and prayed until noon. They said, "Baal, please answer us!" But there was no sound. No one answered. Then they began jumping around on the altar they had built.
27 At noon Elijah began to make fun of them. He said, "If Baal really is a god, maybe you should pray louder! Maybe he is busy. Maybe he is thinking about something, or maybe he stepped out for a moment! He could be sleeping! Maybe you should pray louder and wake him up!"
28 So the prophets prayed louder. They cut themselves with swords and spears. (This was the way they worshiped.) They cut themselves until they were bleeding all over.
29 The afternoon passed but the fire still had not started. The prophets were out of control and continued to act this way until the time came for the evening sacrifice. But nothing happened—there was no answer from Baal. There was no sound. There was no one listening.
30 Then Elijah said to all the people, "Now come here." So they gathered around Elijah. The Lord's altar had been torn down, so Elijah repaired it.
31 Elijah found twelve stones. There was one stone for each of the twelve tribes. These twelve tribes were named for the twelve sons of Jacob, the man who the Lord had named Israel.
32 Elijah used these stones to repair the altar to honor the Lord. He dug a small ditch around the altar. It was wide enough and deep enough to hold about 4 gallons of water.
33 Then Elijah put the wood on the altar. He cut the bull into pieces and laid the pieces on the wood.
34 Then he said, "Fill four jars with water. Pour the water on the pieces of meat and on the wood." Then Elijah said, "Do it again." Then he said, "Do it a third time."
35 The water ran down off the altar and filled the ditch.
36 At about the time for the afternoon sacrifice, the prophet Elijah approached the altar and prayed, "Lord, the God of Abraham, Isaac, and Jacob, I ask you now to prove that you are the God of Israel and that I am your servant. Show these people that it was you who commanded me to do all these things.
37 Lord, answer my prayer. Show these people that you, Lord, are God and that you are the one who is bringing them back to you."
38 Then fire came down from the Lord and burned the sacrifice, the wood, the stones, and the ground around the altar. Then it dried up all the water in the ditch.
39 All the people saw this happen and bowed down to the ground and began saying, "The Lord is God! The Lord is God!"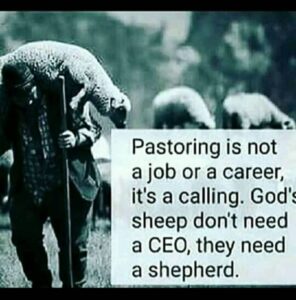 24/01/23 MESSAGE:
God no longer lives in physical altars as in the time of old, when patriarchs and prophets were quick to raise altars unto Him. Noah, Abraham, Moses, Elijah, David, etc., built altars to enable them worship God and give offerings. The altars of Dagon, Ashteroth, Diana and other such gods and goddesses were equally for worship and sacrifices.
It is undeniable that satanic altars are all around to take evil sacrifices in order to steal, kill and destroy the souls of men, their virtues and destinies. It is unfortunate that the satanic revival of today is bringing back evil altars where not only libations of water are poured, but also human blood, human flesh and other unimaginable things. Evil altars are places of evil worship and sacrifices that are anti-God. They are places of evil agenda.
You shall not become an object of sacrifice on any evil altar, in the Name of Jesus.
Certain households are still maintaining their family altars erected by their ancestors for satanic worship. Do you know that these altars are strong enough to hold in place evil ancestral agreements, vows, evil dedications and other tokens that their ancestors had with the powers behind such altars and keep them binding?
With these in place, the accuser of brethren finds it easy to accuse its victims and hinder them from receiving and enjoying their kingdom rights. You need to break yourself loose from such satanic entanglements and be free to enjoy your divine benefits.
Elijah took a bold step to destroy and rebuild the altar in 1 Kings 18. He considered it a dishonour to call on the Lord God of Israel from the same altar with Baal prophets. He did the needful to prepare the presence and manifestation of the awesome power of God. Beloved, there are altars and there altars!
As he called on the Lord God Almighty, God honoured His Name. He answered by fire instantly. Unlike Baal who was on vacation, our God is the Consuming Fire! At the end of the day, the prophets of Baal experienced doom and destruction.
PRAYER POINTS:
MORNING
1. Evil altars stealing good things from me, enough is enough. Catch fire, burn to ashes, in the Name of Jesus.
2. Holy Ghost fire, consume all wicked priests and their evil altars working against my life, in the Name of Jesus.
3. At Your manifestation, O God, let people acknowledge You as the One and Only True God, in the Name of Jesus.
EVENING
4. Evil agreements between my ancestors and evil spirits by their altars, I am not your candidate, be nullified by the blood of Jesus, in the Name of Jesus.
5. Seen and unseen evil altars around my habitation, crumble to dust, in the Name of Jesus.
6. Habitation of wickedness in my family, I pull you down, in the Name of Jesus.
7. I raise a living altar to the Almighty God in my life and home, in the Name of Jesus.
Special Notice by allcitynews.ng:
Salvation of your soul is very vital to God.
Beloved Reader, Remember! John 3:3 says, "Truly, truly, I say to you, unless ye are born again, ye cannot see the kingdom of God."
If you are ready to give your life to Christ Jesus, please pray the displayed prayer below in faith:
Lord Jesus, I am a sinner. I confess all my sin, have mercy on me, forgive me all my sin. Lord Jesus come into my life. I accept You as my Lord and Personal Saviour. I believe in my heart You died and rose from the dead to set me free. Thank You Lord for saving me, in Jesus name Amen.
If you just prayed the prayer of salvation! Congratulations! You are now born again. You need to belong to a Bible-Believing Church where you can know more. For testimonies, counselling or prayer requests, write or call: ecounselling@mountainoffire.org, +234 (0)808 770-0112 ; OR +234(0)8164028731.
Weekly Activities: Sunday Worship Service, 7am to 10am. Bible Study: 5-7pm. Wednesday Revival/Manna Water Service:4.30pm to 7pm. Every Friday, Prayer Rain (except Friday before PMCH) in Prayer City.
Monthly Programme: First Saturday of every month; Power Must Change Hands (PMCH)7am to 9am.
MAY THE PEACE OF THE LORD BE WITH YOU!!
For ADVERT Placement; for EVENT Coverage; Have story to PUBLISH;
HAVE Breaking story with pictorial evidence OR wants to assist allcitynews.ng
by DONATIONS, kindly contact us via ojezand@yahoo.com. Thank you..
Disclaimer:
Comments expressed here do not in anyway reflect the opinions of allcitynews.ng or any employee thereof. It assumes no responsibility or liability for any errors or omissions in the comments.
Allcitynews.ng's goal: To be the most influential, informative and reliable issues-based online newspaper in working for the unity, peace and development of the Country.