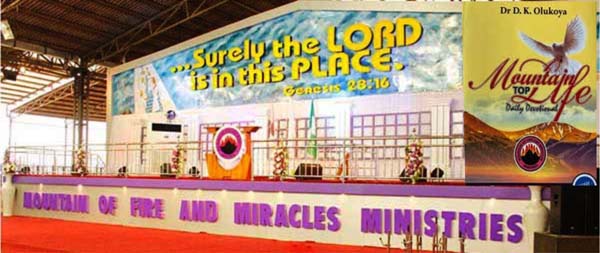 SPECIAL ANNOUNCEMENT
Dearly beloved Brethren, be informed also that:-
*The weekend's deliverance for the month of March 2023, has been postponed to :-*
*Friday 24th – Sunday 26th March, 2023*
*Note:* Every Worshipper should Please endeavor to *inform other brethren and re-broadcast on your various group platforms.*
Thanks Sir & Ma, God bless you all.
Signed by:-
*Pastor Adeyanju Francis,*
The Chairman ministerial and Regional Overseer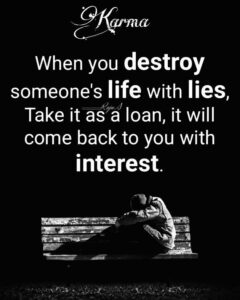 MFM 2023: MY YEAR OF GLORIOUS MANIFESTATION
Written by Dr D.K. Olukoya, General Overseer, MFM worldwide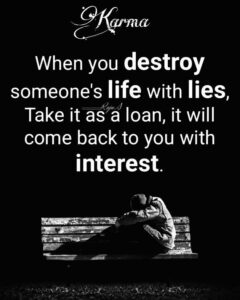 Posted by allcitynews.ng
MFM Topic, Sat 11/03/23: lessons from the life of Sarah (3)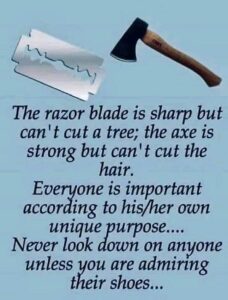 Welcome to MFM Devotional, 11/03/23
BIBLE IN ONE YEAR:
Deuteronomy 14–16; Mark 12:28–44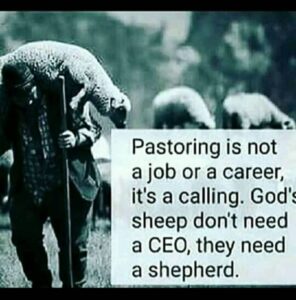 MEMORY VERSE:
Psalm 90:17a – And let the beauty of the Lord our God be upon us:
MOTIVATIONAL QUOTE:
BEAUTY IS POWER; TO BE BEAUTIFUL IN THE LORD IS MOST POWERFUL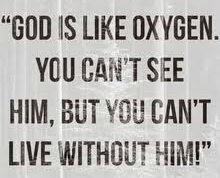 PROPHETIC WORD FOR 11/3/23:
The ambiance of God's glory and beauty shall permeate your life, in the Name of Jesus.
FIRE SCRIPTURE:
Genesis 12:11-20
Easy-to-Read Version
11 Just before they arrived in Egypt, Abram told Sarai, "Look, I know that you are a very beautiful woman. 12 When the Egyptian men see you, they will say, 'This woman is his wife.' Then they will kill me and keep you alive because they want you. 13 So tell them that you are my sister. Then they will be good to me because of you. In this way you will save my life."
14 So when Abram went into Egypt, the Egyptian men saw that Sarai was a very beautiful woman. 15 Even some of Pharaoh's officials noticed her and told Pharaoh how beautiful she was. So they took her to Pharaoh's house. 16 Pharaoh was kind to Abram because he thought Abram was Sarai's brother. He gave Abram sheep, cattle, donkeys, camels, and men and women servants.
17 Pharaoh took Abram's wife, so the Lord caused Pharaoh and all the people in his house to have very bad diseases. 18 Pharaoh called Abram and said to him, "You have done a very bad thing to me! Why didn't you tell me Sarai was your wife? 19 You said, 'She is my sister.' Why did you say that? I took her so that she could be my wife, but now I give your wife back to you. Take her and go!" 20 Then Pharaoh commanded his men to lead Abram out of Egypt. So Abram and his wife left that place and took everything they had with them.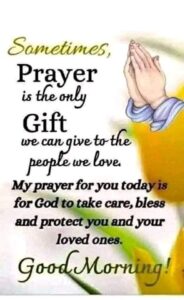 PRAISE & WORSHIP
TAKE A WORSHIP SONG AS YOU ARE LED BY THE HOLY SPIRIT
11-03-23 MESSAGE:
Today, we want to look at another stunning attribute of mother Sarah: beauty, cleanliness and modesty. At about the age of 65, the Bible affirms that Sarah was very fair to look upon to the extent that even Egyptian princes saw and commended her beauty before their leader. This highly spiritual woman of faith must have taken care of herself well enough to look so good, even at that age.
A woman of wholesome character is beautiful inside out. She was not just all about being spiritual yet neglecting the other aspects of her life. She did not spend all her time on doing spiritual activities while her surroundings remain unkempt. She was balanced on all fronts.
It is very true that obsession with looking good and an overrated emphasis on physical beauty is quite a distraction. "Favour is deceitful, and beauty is vain; but a woman that feareth the Lord, shall be praised." Investing only on ephemeral things while ignoring our eternal soul could be damning. However, the Bible is never silent on the beauty of some women.
In the Scriptures, we see how even God appreciates good looks and cleanliness. Naomi, when seeking marital rest for Ruth advised her thus: "Now do as I tell you- take a bath and put on perfume and dress in your nicest clothes…" Ruth 3:3a (NLT).
As heaven-bound godly women (and men too), we must learn to live a balanced life such that as the soul is flourishing, the body is not neglected to decay and vice versa (3 John 2). The soul needs the body to function.
Eating the right kind of foods could open the mind to a deeper understanding of the scriptures (1 Kings 19:8). A skillfully decorated home could create the right ambiance for fellowship; and a neatly worn clothing can make a powerful statement about the dignity of the soul beneath the skin. A little sleep and rest would make a whole of difference!
As such, the body needs to be respected and kept in good condition. Sarah mastered this art well. She was a testament that one can be godly and beautiful.
Beloved, let's take care of ourselves, body, soul and spirit.
PRAYER POINTS:
MORNING
1. O God my Father, bestow Your heavenly beauty upon my life, in the name of Jesus.
2. Aura of God's glory, overshadow my life, in the name of Jesus.
3. Evil aura, programmed against my person, expire and clear away, in the name of Jesus.
EVENING
4. Negative ambiance, scaring away my helpers, die, in the name of Jesus.
5. Every evil aura around my life, scaring away good people, expire and die now, in the name of Jesus.
6. Glory of God that has departed from my life, be restored, in the name of Jesus.
7. Glory and beauty of the living God, overhaul my totality, in the name of Jesus.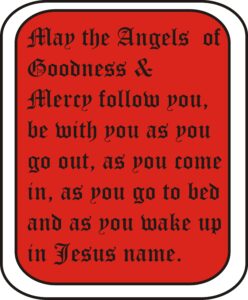 Special Notice by allcitynews.ng:
Salvation of your soul is very vital to God.
Beloved Reader, Remember! John 3:3 says, "Truly, truly, I say to you, unless ye are born again, ye cannot see the kingdom of God."
If you are ready to give your life to Christ Jesus, please pray the displayed prayer below in faith:
Lord Jesus, I am a sinner. I confess all my sin, have mercy on me, forgive me all my sin. Lord Jesus come into my life. I accept You as my Lord and Personal Saviour. I believe in my heart You died and rose from the dead to set me free. Thank You Lord for saving me, in Jesus name Amen.
If you just prayed the prayer of salvation! Congratulations! You are now born again. You need to belong to a Bible-Believing Church where you can know more. For testimonies, counselling or prayer requests, write or call: ecounselling@mountainoffire.org, +234 (0)808 770-0112 ; OR +234(0)8164028731.
Weekly Activities: Sunday Worship Service, 7am to 10am. Bible Study: 5-7pm. Wednesday Revival/Manna Water Service:4.30pm to 7pm. Every Friday, Prayer Rain (except Friday before PMCH) in Prayer City.
Monthly Programme: First Saturday of every month; Power Must Change Hands (PMCH)7am to 9am.
MAY THE PEACE OF THE LORD BE WITH YOU!!
For ADVERT Placement;
for EVENT Coverage;
Have story to PUBLISH;
HAVE Breaking story with pictorial evidence
OR wants to assist allcitynews.ng
by DONATIONS,
kindly contact us via ojezand@yahoo.com. Thank you.
Disclaimer:
Comments expressed here do not in anyway reflect the opinions of allcitynews.ng or any employee thereof. It assumes no responsibility or liability for any errors or omissions in the comments.
Allcitynews.ng's goal: To be the most influential, informative and reliable issues-based online newspaper in working for the unity, peace and development of the Country.