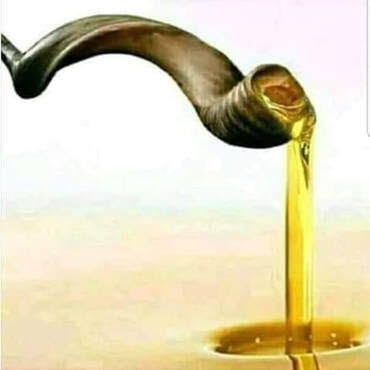 MFM 2022: MY YEAR OF BECOMING DIVINE SPECTACLE
Written by Dr D.K. Olukoya, General Overseer, MFM worldwide
Posted by allcitynews.ng
MFM Topic, THU 24-11-22:- divine confidence (1)
Welcome to MFM Devotional, 24/11/22
PRAISE & WORSHIP:
O WORSHIP THE KING
1 O worship the King all-glorious above,
O gratefully sing his power and his love:
our shield and defender, the Ancient of Days,
pavilioned in splendor and girded with praise.
2 O tell of his might and sing of his grace,
whose robe is the light, whose canopy space.
His chariots of wrath the deep thunderclouds form,
and dark is his path on the wings of the storm.
3 Your bountiful care, what tongue can recite?
It breathes in the air, it shines in the light;
it streams from the hills, it descends to the plain,
and sweetly distills in the dew and the rain.
4 Frail children of dust, and feeble as frail,
in you do we trust, nor find you to fail.
Your mercies, how tender, how firm to the end,
our Maker, Defender, Redeemer, and Friend!
5 O measureless Might, unchangeable Love,
whom angels delight to worship above!
Your ransomed creation, with glory ablaze,
in true adoration shall sing to your praise!
BIBLE IN ONE YEAR:
Ezekiel 22–23; 1 Peter 1
MEMORY VERSE FOR 24/11/22:
1 Samuel 17:47
"And all this assembly shall know that the LORD saveth not with sword and spear: for the battle is the LORD's, and He will give you into our hands."
MOTIVATIONAL QUOTE:
Confidence in God gives us courage to dare tough situations regardless of what and who.
PROPHETIC WORD FOR 24/11/22:
May your confidence in God cause you to achieve the uncommon, in the
Name of Jesus.
FIRE SCRIPTURE:
1 Samuel 17:16-50
16 The Philistine came out every morning and evening and stood before the Israelite army. Goliath insulted Israel like this for 40 days.
17 One day Jesse said to his son David, "Take this basket of cooked grain and these ten loaves of bread to your brothers in the camp.
18 Also take these ten pieces of cheese for the officer who commands your brothers' group of 1000 soldiers. See how your brothers are doing. Bring back something to show me your brothers are all right.
19 Your brothers are with Saul and all the Israelite soldiers in the Valley of Elah. They are there to fight against the Philistines."
20 Early in the morning, David had another shepherd take care of the sheep while he took the food and left as Jesse had told him to. David drove their wagon to the camp. The soldiers were going out to their battle positions just as David arrived. The soldiers began shouting their war cry.
21 The Israelites and Philistines were lined up and ready for battle.
22 David left the food with the man who kept supplies. Then he ran to the place where the Israelite soldiers were and asked about his brothers.
23 While David was talking with his brothers, the Philistine champion fighter came out from the Philistine army. This was Goliath, the Philistine from Gath. Goliath shouted things against Israel as usual. David heard what he said.
24 The Israelite soldiers saw Goliath and ran away. They were all afraid of him.
25 One of the Israelite men said, "Did you see that man? Look at him! He comes out each day and makes fun of Israel. Whoever kills him will get rich. King Saul will give him a lot of money. Saul will also let his daughter marry the man who kills Goliath. He will also make that man's family free from taxes in Israel."
26 David asked the men standing near him, "What did he say? What is the reward for killing this Philistine and taking away this shame from Israel? Who is this Goliath anyway? He is only some foreigner, nothing but a Philistine. Why does he think he can speak against the army of the living God?"
27 So the Israelite told David about the reward for killing Goliath.
28 David's oldest brother Eliab heard David talking with the soldiers and became angry. Eliab asked David, "Why did you come here? Who did you leave those few sheep with in the desert? I know why you came down here. You didn't want to do what you were told to do. You just wanted to come down here to watch the battle."
29 David said, "What did I do now? I didn't do anything wrong! I was only talking."
30 He turned to some other people and asked them the same questions. They gave him the same answers as before.
31 Some men heard David talking. They took David to Saul and told him what David had said.
32 David said to Saul, "People shouldn't let Goliath discourage them. I am your servant. I will go fight this Philistine."
33 Saul answered, "You can't go out and fight against this Philistine. You're not even a soldier! Goliath has been fighting in wars since he was a boy."
34 But David said to Saul, "There were times when I was taking care of my father's sheep that wild animals came to take some sheep from the flock. Once there was a lion and another time, a bear.
35 I chased that wild animal, attacked it, and took the sheep from its mouth. The wild animal jumped on me, but I caught it by the fur under its mouth. And I hit it and killed it.
36 I killed both a lion and a bear like that! And I will kill that foreigner, Goliath, just like them. Goliath will die because he made fun of the army of the living God.
37 The Lord saved me from the lion and the bear. He will also save me from this Philistine."
Saul said to David, "Go and may the Lord be with you."
38 Saul put his own clothes on David. He put a bronze helmet on David's head and armor on his body.
39 David put on the sword and tried to walk around. He tried to wear Saul's uniform, but David was not used to all those heavy things.
David said to Saul, "I can't fight in these things. I'm not used to them." So David took them all off.
40 He took his walking stick in his hand and went to find five smooth stones from the stream. He put the five stones in his shepherd's bag and held his sling in his hand. Then he went out to meet the Philistine.
41 The Philistine slowly walked closer and closer to David. Goliath's helper walked in front of him, carrying a large shield.
42 Goliath looked at David with disgust. He saw that David was only a handsome, healthy boy.
43 Goliath said to David, "What is that stick for? Did you come to chase me away like a dog?" Then Goliath used the names of his gods to say curses against David.
44 He said to David, "Come here, and I'll feed your body to the birds and wild animals."
45 David said to the Philistine, "You come to me using sword, spear, and javelin. But I come to you in the name of the Lord All-Powerful, the God of the armies of Israel. You have said bad things about him.
46 Today the Lord will let me defeat you. I will kill you. I will cut off your head and feed your body to the birds and wild animals. And we will do the same thing to all the other Philistines too. Then all the world will know there is a God in Israel.
47 All the people gathered here will know that the Lord doesn't need swords or spears to save people. The battle belongs to the Lord, and he will help us defeat all of you."
48 Goliath the Philistine started to attack David. He slowly walked closer and closer toward David, but David ran out to meet Goliath.
49 David took out a stone from his bag. He put it in his sling and swung the sling. The stone flew from the sling and hit Goliath right between the eyes. The stone sank deep into his head, and Goliath fell to the ground—face down.
50 So David defeated the Philistine with only a sling and one stone! He hit the Philistine and killed him. David didn't have a sword,
THUR 24 NOV MESSAGE:
God wants us to have confidence in Him, in all things and at all times. This is the assurance we have when we wait upon Him patiently and trust absolutely in His strength and power. We shall not only be victorious over our adversaries but also stand strong, believing that God is in us and with us (Romans 8:28).
In today's Fire Scripture, we read about the popular and interesting story of David and Goliath. Wait a bit and ponder, why is it that all the mighty men present at the war front could do nothing but melted at each boasting and threatening of Goliath, an ordinary Philistine? Not only did he harrass and torment the people with his words, he also weakened their minds and hands such that they felt powerless. He also spoke disdainful words against the God of Israel.
What an effrontery and insult against the Lord God Almighty! Goliath was operating in human confidence and ego, but the children of Israel lost all confidence and forgot they have the Almighty Himself on their side, even King Saul!
The same happens when we are confronted with enemies that appear too strong for us. But this should not be so! Rather, refuse to be caught in the web of the enemies threat. When the evil giant comes against you, instead of being fearful, remember the Lord your God and receive boldness against fear.
Fear is a thing of the mind. Once your mind is captured, you are crippled from within. It now becomes difficult or almost impossible to make a movement or take an action. That was what happened to the warriors of Israel. They lost grip!
What have you lost grip over? Your life, marriage, academics, business, ministry or your health? The Bible says that as a child of God, when you are standing in righteousness, you must be bold as a lion.
That was what David did, as opposed to the mighty men of war, clothed in heavy armour ready for battle, but feeble in the mind. David boldly confessed his victory even before stepping out to confront Goliath. He remembered how the Lord had helped him in times past; he believed that God would still do the same. In fact, he rated the giant to be like one of the wild animals that he killed by the power of God.
God saw his confidence in Him and gave him the forehead of Goliath. The giant fell down and died. So shall all your giant enemies fall before you, in the Name of Jesus.
PRAYER POINTS:
MORNING
1. Boasting enemies, receive the stones of fire and die, in the name of Jesus.
2. I receive the sling of fire to hit the forehead of my Goliath and bring him down, in the name of Jesus.
3. O God, increase my faith in You and strengthen my mind, in the name of Jesus.
EVENING
4. Goliath of my father's house, your end has come, fall down and die, in the name of Jesus.
5. Powers assigned to drain my confidence in God, lose your grip over my life and die, in the name of Jesus.
6. I refuse to surrender to the enemy. My enemies shall surrender to me, in the name of Jesus.
7. Father, strengthen my mind against the antics of the devil, in the name of Jesus.
Special Notice by allcitynews.ng:
Salvation of your soul is very vital to God.
Beloved Reader, Remember! John 3:3 says, "Truly, truly, I say to you, unless ye are born again, ye cannot see the kingdom of God."
If you are ready to give your life to Christ Jesus, please pray the displayed prayer below in faith:
Lord Jesus, I am a sinner. I confess all my sin, have mercy on me, forgive me all my sin. Lord Jesus come into my life. I accept You as my Lord and Personal Saviour. I believe in my heart You died and rose from the dead to set me free. Thank You Lord for saving me, in Jesus name Amen.
If you just prayed the prayer of salvation! Congratulations! You are now born again. You need to belong to a Bible-Believing Church where you can know more. For testimonies, counselling or prayer requests, write or call: ecounselling@mountainoffire.org, +234 (0)808 770-0112 ; OR +234(0)8164028731.
Weekly Activities: Sunday Worship Service, 7am to 10am. Bible Study: 5-7pm. Wednesday Revival/Manna Water Service:4.30pm to 7pm. Every Friday, Prayer Rain (except Friday before PMCH) in Prayer City.
Monthly Programme: First Saturday of every month; Power Must Change Hands (PMCH)7am to 9am.
MAY THE PEACE OF THE LORD BE WITH YOU!!
ADVERTISE or PUBLISH a Story in allcitynews.ng! Have breaking story! Kindly send such with pictorial evidence to
ojezand@yahoo.com. Thank you.
Disclaimer:
Comments expressed here do not reflect the opinions of allcitynews.ng or any employee thereof. It assumes no responsibility or liability for any errors or omissions in the comments.
Allcitynews.ng's goal: To be the most influential, informative and reliable issues-based online newspaper in working for the unity, peace and development of the Country.