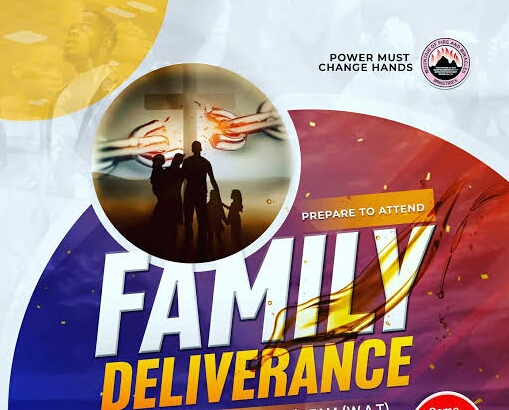 MFM 2022: MY YEAR OF BECOMING DIVINE SPECTACLE
  
Written by Dr D.K. Olukoya, General Overseer, MFM worldwide
Posted by allcitynews.ng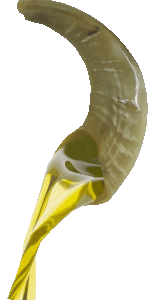 MFM Topic, FRI 25-11-22:- divine confidence (2)
Welcome to MFM Devotional, 25/11/22
PRAISE & WORSHIP:
O WORSHIP THE KING
1 O worship the King all-glorious above,
O gratefully sing his power and his love:
our shield and defender, the Ancient of Days,
pavilioned in splendor and girded with praise.
2 O tell of his might and sing of his grace,
whose robe is the light, whose canopy space.
His chariots of wrath the deep thunderclouds form,
and dark is his path on the wings of the storm.
3 Your bountiful care, what tongue can recite?
It breathes in the air, it shines in the light;
it streams from the hills, it descends to the plain,
and sweetly distills in the dew and the rain.
4 Frail children of dust, and feeble as frail,
in you do we trust, nor find you to fail.
Your mercies, how tender, how firm to the end,
our Maker, Defender, Redeemer, and Friend!
5 O measureless Might, unchangeable Love,
whom angels delight to worship above!
Your ransomed creation, with glory ablaze,
in true adoration shall sing to your praise!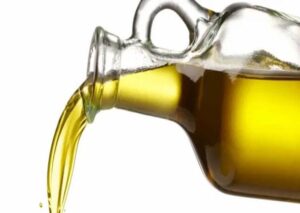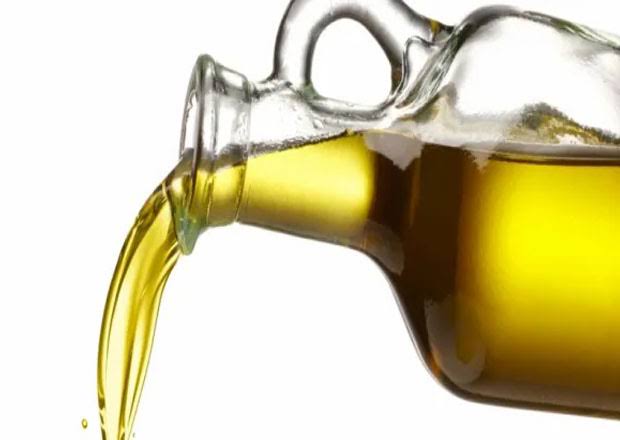 A STEP TO READ THE HOLY BIBLE IN ONE YEAR:
1 Cor 5 -1 Cor 8
FIRE SCRIPTURE: Daniel 3
MEMORY VERSE FOR 25/11/22:
Daniel 3:17 – "If it be so, our God whom we serve is able to deliver us from the burning fiery furnace, and he will deliver us out of thine hand, O king."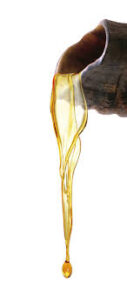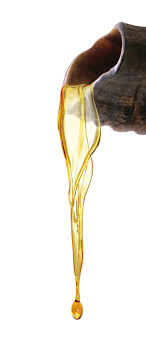 MOTIVATIONAL QUOTE:
Let go anxiety, embrace faith and confidence in the outworking of divine plan in God.
PROPHETIC WORD:
May the Lord deliver you from internal captivity and give you total victory, in the name of Jesus.
FRI 25 NOV 22 MESSAGE:
In continuation of our discourse on divine confidence, let us examine the case of the three Hebrew boys who were originally named, Hananiah, Mishael and Azariah, but renamed Shadrach, Meshach and Abednego according to the Babylonian culture. Thank God these idol glorifying names did not in any way affect their confidence in the Lord God of Israel, whom they believed, even in the face of the fiery furnace of King Nebuchadnezzar.
In fact, to be more daring, they cared less, even if God did not deliver them from the fiery furnace, they would rather die than worship the golden image set up by the King. What boldness and uncommon courage! Thank God that they were delivered. Their deliverance did not leave the king the same, he acknowledged and worshipped their God, even promoted them (vs. 28-30). Have you been confronted with a fiery furnace situation?
Can you vouch that if you were to be in the shoes of these Hebrew boys, you wouldn't deny Jesus? Of course, rather than burn, many fair-weather Christians today would change camp and bow to the golden image. So sad! Many practice lipstick kind of Christianity; they would easily retreat when things are not rosy or going smoothly. Many have forgotten the comforting words of Jesus in John 16:33, " In this world ye shall see tribulation, but be of good cheer, for I have overcome the world."
Jesus paid the price for us, while many were yet to know God. It is in these eternal words that we should rest our minds when situations that can tamper with our confidence arise. Gideon, in Judges 6:12-16, received the divine backing and went to war against the Midianites, and his people were delivered (v.16). Many more instances are present in the Scriptures for us to learn from and maintain our confidence, when we are in right standing with the Lord.
The Bible, from the Old Testament through to the New, gives us many words of assurance if only you can read your Bible, discover these promises and dwell on them: Ps 46:1 says,"God is our refuge and very present help in trouble….", Rom. 8: 31says, "If God be for us, who can be against us…..". Isa. 41:10-11, Ps 27: 1-3, and so on. But remember to guard your mind against fear, worries doubts and anxieties. They are instant robbers of confidence. When you lose your battle from the mind, there is little or nothing that you can achieve in the physical. Are you ready to excercise your divine confidence in the Lord?
PRAYER POINTS:
MORNING
1. Robbers of divine confidence, die in my life, in the name of Jesus.
2. Divine confidence to refuse to bow, possess me now, in the name of Jesus.
3. Lord Jesus, increase my faith.
EVENING
4. I perforate the enemy's pride and cut his head off with his own sword, in the name of Jesus.
5. The fire of the wicked shall not burn me, in the name of Jesus.
6. Father, give me the right weapon to subdue my unrepentant enemies and destroy them, in the name of Jesus.
7. O God, by Your mercy, give me grace to love You more than ever before, in Jesus name.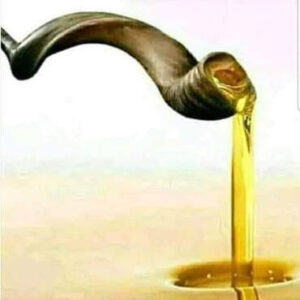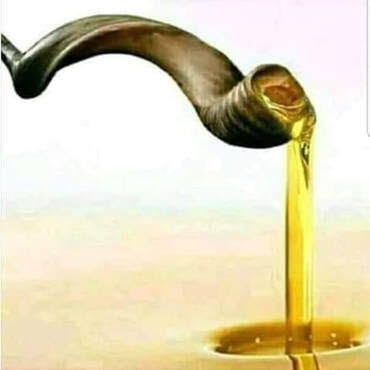 Special Notice by allcitynews.ng:
Salvation of your soul is very vital to God.
Beloved Reader, Remember! John 3:3 says, "Truly, truly, I say to you, unless ye are born again, ye cannot see the kingdom of God."
If you are ready to give your life to Christ Jesus, please pray the displayed prayer below in faith:
Lord Jesus, I am a sinner. I confess all my sin, have mercy on me, forgive me all my sin. Lord Jesus come into my life. I accept You as my Lord and Personal Saviour. I believe in my heart You died and rose from the dead to set me free. Thank You Lord for saving me, in Jesus name Amen.
If you just prayed the prayer of salvation! Congratulations! You are now born again. You need to belong to a Bible-Believing Church where you can know more. For testimonies, counselling or prayer requests, write or call: ecounselling@mountainoffire.org, +234 (0)808 770-0112 ; OR +234(0)8164028731.
Weekly Activities: Sunday Worship Service, 7am to 10am. Bible Study: 5-7pm. Wednesday Revival/Manna Water Service:4.30pm to 7pm. Every Friday, Prayer Rain (except Friday before PMCH) in Prayer City.
Monthly Programme: First Saturday of every month; Power Must Change Hands (PMCH)7am to 9am.
MAY THE PEACE OF THE LORD BE WITH YOU!!
ADVERTISE or PUBLISH a Story in allcitynews.ng! Have breaking story! Kindly send such with pictorial evidence to
ojezand@yahoo.com. Thank you.
Disclaimer:
Comments expressed here do not reflect the opinions of allcitynews.ng or any employee thereof. It assumes no responsibility or liability for any errors or omissions in the comments.
Goal of allcitynews.ng: To be the most influential, informative and reliable issues-based online newspaper in working for the unity, peace and development of the Country