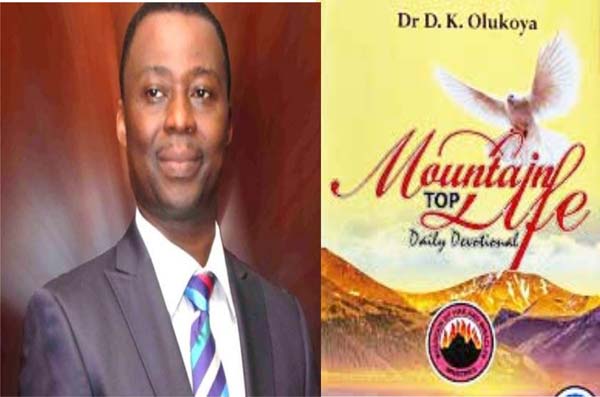 Written by Dr D.K. Olukoya, General Overseer, MFM worldwide
Posted by allcitynews.ng
MFM topic for 5 Sept 2022: weep no more (2)
WELCOME to MFM Devotional, 05-09-22
BIBLE IN ONE YEAR:
Isaiah 8:11-22; Isaiah 10:1-19, 2 Corinthians 8:1-15; Proverbs 21:27-31; Proverbs 22:1-6
MEMORY VERSE:
"AND WHEN THE LORD SAW HER, HE HAD COMPASSION ON HER AND SAID UNTO HER, WEEP NOT."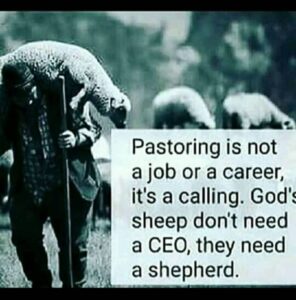 MOTIVATIONAL QUOTES:
INSTEAD OF WIPING AWAY YOUR TEARS, WIPE AWAY THOSE WHO MAKE YOU TO CRY.
PROPHETIC WORD FOR 5:9:22:
NO MORE PAIN, NO MORE SORROW AND NO MORE TEARS IN YOUR LIFE, IN THE NAME OF JESUS.
FIRE SCRIPTURE LUKE: 7:11-17: King James Version:
11 And it came to pass the day after, that he went into a city called Nain; and many of his disciples went with him, and much people.
12 Now when he came nigh to the gate of the city, behold, there was a dead man carried out, the only son of his mother, and she was a widow: and much people of the city was with her.
13 And when the Lord saw her, he had compassion on her, and said unto her, Weep not.
14 And he came and touched the bier: and they that bare him stood still. And he said, Young man, I say unto thee, Arise.
15 And he that was dead sat up, and began to speak. And he delivered him to his mother.
16 And there came a fear on all: and they glorified God, saying, That a great prophet is risen up among us; and, That God hath visited his people.
17 And this rumour of him went forth throughout all Judaea, and throughout all the region round about.
PRAISE & WORSHIP:
HO, MY COMRADES
1. Ho, my comrades, see the signal, waving in the sky!
Reinforcements now appearing, victory is nigh.
Refrain:
"Hold the fort, for I am coming," Jesus signals still;
Wave the answer back to heaven, "By Thy grace we will."
2. See the mighty host advancing, Satan leading on,
Mighty ones around us falling, courage almost gone!
3. See the glorious banner waving, Hear the trumpet blow!
In our Leader's Name we triumph over every foe.
4. Fierce and long the battle rages, but our help is near,
Onward comes our great Commander, cheer, my comrades, cheer
Yesterday, we looked at some conditions and situations that can make a person to weep and also the promises of God to put smiles on our faces and put an end to our unpleasant situations.
In our first Scripture today, we read about a widow in a city called Nain. This widow's situation was serious. She had lost her husband, and now her only son had died-her last means of support, her situation looked hopeless and this must have led to her being so discouraged. But to the glory of God, she met Jesus who had compassion on her.
Beloved, whatever you might be passing through now, never allow discouragement to set in because discouragement is a detroyer. Discouragement sees the obstacle but faith sees the way out. When you are discouraged, what you saying is that God cannot help you. The spies sent to the Promised Land saw giants and sons of Anakim and they got discouraged.
They have forgotten so soon the mihhty power of God that brought them out of Egypt. They called themselves grasshoppers and they died in the wilderness like grasshoppers. Only two people among them who refused to be discouraged with what they saw, the giants, entered the Promised Land. These were Joshua and Caleb.
Discouragement sees the darkest night but faith sees the appearance of the day. Beloved, discouragement is a sin because you are doubting God. Encourage yourself in the Lord as David did in the Bible. Make up your mind that you will not give in to discouragement, doubt, fear, despair, grumbling, complaining, murmuring, worry and anxiety and shedding of tears of sorrow. Look unto Jesus who said: "Weep no more." Your morning of joy is here. Claim it and it will be yours. But how can you claim it? Remove your focus from the bad situations and circumstances and focus on Jesus Christ. Cast away the spirit of discouragement. Wage war against any power that do not want you to prosper.
God bless you.
PRAYER POINTS:
MORNING
1. By fire, by thunder, O Lord, arise and disgrace my confusion, in the name of Jesus.
2. Witchraft agent of my father's house, die, in the name of Jesus.
3. My helpers in captivity, come out by fire, in the name of Jesus.
EVENING
4. Every bird of darkness, holding vigil against me, die, in the name of Jesus.
5. Witchraft agent of my mother's house, die in the name of Jesus.
6. Every battle against my destiny from my foundation, die, in the name of Jesus.
7. Every architech of affliction from my foundation, die, in the name of Jesus.
Special Notice by allcitynews.ng:
Salvation of your soul is very vital to God.
Beloved Reader, Remember! John 3:3 says, "Truly, truly, I say to you, unless ye are born again, ye cannot see the kingdom of God."
If you are ready to give your life to Christ Jesus, please pray the displayed prayer below in faith:
Lord Jesus, I am a sinner. I confess all my sin, have mercy on me, forgive me all my sin. Lord Jesus come into my life. I accept You as my Lord and Personal Saviour. I believe in my heart You died and rose from the dead to set me free. Thank You Lord for saving me, in Jesus name Amen.
If you just prayed the prayer of salvation! Congratulations! You are now born again. You need to belong to a Bible-Believing Church where you can know more. For testimonies, counselling or prayer requests, write or call: ecounselling@mountainoffire.org, +234 (0)808 770-0112 ; OR +234(0)8164028731.
Weekly Activities: Sunday Worship Service, 7am to 10am. Bible Study: 5-7pm. Wednesday Revival/Manna Water Service:4.30pm to 7pm. Every Friday, Prayer Rain (except Friday before PMCH) in Prayer City.
Monthly Programme: First Saturday of every month; Power Must Change Hands (PMCH)7am to 9am.
MAY THE PEACE OF THE LORD BE WITH YOU!!
ADVERTISE or PUBLISH a Story on allcitynews.ng: Kindly contact us at ojezand@yahoo.com. Have breaking story! Please send such with pictorial evidence to the above email. Thank you.
Disclaimer:
Comments expressed here do not reflect the opinions of allcitynews.ng or any employee thereof. It assumes no responsibility or liability for any errors or omissions in the comments.