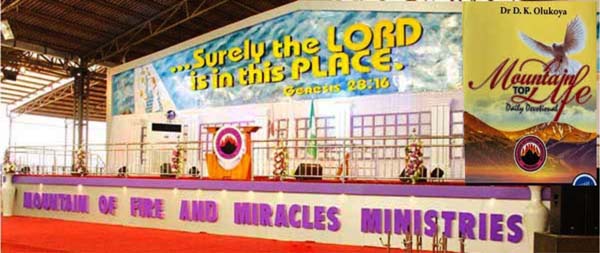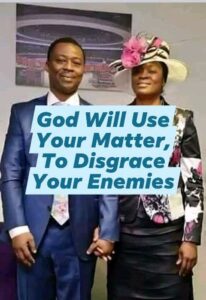 TOPIC FOR TODAY, TUESDAY 2: 5: 21:
A home with Christ in heaven
By Dr D.K Olukoya General Overseer MFM worldwide
BIBLE IN ONE YEAR: Ps 89, Ps 96, Ps 100, Ps 101, Ps 105, Ps 132
FIRE SCRIPTURE: John14:2-4
MEMORY VERSE: John 14:2
In my Father's house are many mansions: if it were not so, I would have told you. I go to prepare a place for you.
MOTIVATIONAL QUOTE: The hope of heaven and the joy set for us are incomparable to anything in this world.
PROPHETIC WORD FOR TODAY: The Lord shall increase your desire for heaven greatly, in the name of Jesus.
As a Christian, your life is precious to God because you have a promise of a home with Christ in heaven. This implies that this world is a temporary place for believers, heaven is our final destination.
In this home there are many mansions, enough to accommodate every believer. This home is a place prepared for the followers of Christ who have become joint heirs with Him. You and I must therefore prepare and live a godly life in this world so that we can live eternally in our home in heaven.


According to John 17:16 and 24) Jesus desires that believers in Him should be with Him in the heavenly abode. Jesus is coming back to take us to that home. In this home, all of us will live together as one. A life committed to walking with Jesus is the passport to this home. It is a secured home where moth or rust cannot corrupt anything; thieves cannot break through it (Matthew 6:10-21).
In this home, blessings that are kept for us cannot be destroyed or ruined. It is a place of rest (Revelation 14:13). In this home, there is no sorrow, no tears, and no more death (Revelation 21:4). It is a holy place, according to Matthew 5: 20.
This promise of home in heaven is a great truth that should encourage every true believer in Christ to live everyday with eternity in view. You should live as a stranger in this world, knowing that you have a better place to go at the end of the journey of this life. Beloved, knowing about the heavenly home is not enough.
Are you enlisted among those who will be going there to occupy one of these mansions that Jesus has gone ahead to prepare? Are you one of us? You need to check yourself. Can Jesus count on you to be one of His own? There isstillroomfor you tomake amend if need be.
Amend yourway and be in rightstandingwithGod. Repent of your sins. Nothing unclean shall be allowed in. Embrace holiness and entrance shallbe giventoyou inHispresence (Isa 35:8; 2Pet. 1:5-11). This home in heaven is a promise to disciples of Jesus. Are you one of His?
If not, surrender your heart to Him today so that when you die, you can occupy His mansion. This world is temporal.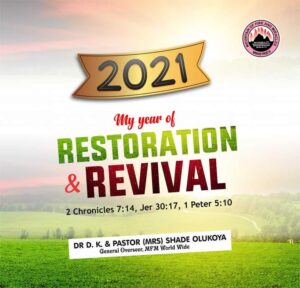 PRAYER POINTS
MORNING
1. Father, help me not to be satisfied with the things of this world, in the name of Jesus.
2. Help me, Lord, to long for closeness with You in heaven, in the name of Jesus.
3. Set eternity in my view, O Lord, in the name of Jesus.
EVENING
4. Lord, teach me how to prepare for heaven, in the name of Jesus.
5. Help me to examine myself daily so that I am not caught unaware, in the name of Jesus.
6. Whatever is in me or I am doing that can hinder me from going to heaven, Lord deliver me by Your mercy, in the name of Jesus.
7. Father, let the vision of rapture burst on my sight, in the name of Jesus
 
SPECIAL NOTE:
Beloved Reader, the sweetest way to enjoy all-round blessings from God in this Year 2021 is to make Jesus Christ your personal Lord & Saviour.  Remember! the Lord Jesus in John 3:3 says, "Truly, truly, I say to you, unless ye are born again, ye cannot see the kingdom of God."
If you are ready to give your life to Christ Jesus, please pray the displayed prayer below in faith:
Lord Jesus, I am a sinner. I confess all my sin, have mercy on me, forgive me all my sin. Give me grace to go and sin no more. I invite You, come into my life. I accept You as my Lord and Personal Saviour. I believe in my heart You died and rose from the dead to save me Thank You Lord for saving me, in Jesus name Amen.
If you just prayed the prayer of salvation online please send your testimonies and prayer request to ecounselling@mountainoffire.org, +234 (803) 078-0919 OR +234 (817) 363-1657.
Beware! this period we are in today brings fulfilment of this saying of Jesus Christ:
"And because iniquity shall abound, the love of many shall wax cold," Matt 24:12.
Our prayer for all of us is: any power, any problem that will quench our love for God and His unfailing Word, Holy Ghost Fire will destroy and flush them away. Good Day Beloved, Thank you for your patient with us. Thank you for all your comments, observations, feedbacks and time spent on this platform. We cherish your presence here.
In the name of Jesus Christ of Nazareth, & by the power in the Blood of Jesus, in thia year 2021 you will never be a victim to whatever calamity, affliction, flying around in the name of Jesus, Amen!