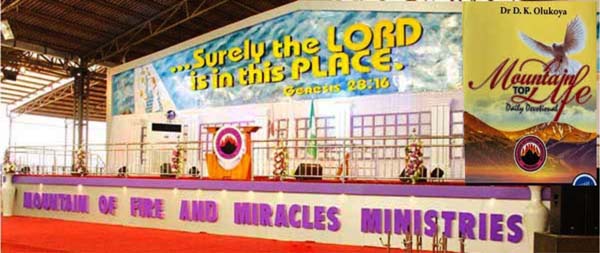 TOPIC FOR TODAY, TUESDAY 1:6:2: The power of vision
By Dr D.K Olukoya General Overseer MFM worldwide
Fire Scripture: Habakkuk 2:2-3

Vision is the ability to see into the future, your preferred future. A man without vision will lack direction. A man without vision is either dying or dead. When you have a good vision you will be able to structure your life properly.
Your vision will influence every area of your life. In the real sense, it determines how far you can go in life. Do you have a vision for your life? Please write it down and pray to God for its actualisation. If you don't have one, please pray earnestly and fervently for God's intervention because lack of vision is one of the strategies of the enemy to rob you of your glorious destiny.


Beloved, what you see is what you get in life. What you do not see, you can hardly get. God works with the vision you have of yourself, especially those that originate from Him to you. No one ever became anything worthwhile or recorded great achievements in life without first having a vision and running with it. Your vision is therefore the key to your preferred future. Do you have a vision? When God decided to bless Abram with landed property, after lot had separated from him, He told Abram to lift up his eyes and look from the place he was northward, southward, eastward and westward and assured Abram that He would give all the land to him and his seed forever (Gen. 13:14-15).
This vision was first imprinted in the spirit of Abram and he believed and ran with it before it became a reality. Also, in Gen. 15:1-6, when God wanted to give Abram a child, the Bible says, "And he brought him forth abroad, and said, Look now toward heaven, and tell the stars, if thou be able to number them: and he said unto him, So shall thy seed be."


To avoid failing in life and eternity, you need a clear vision for your life. Your Godgiven vision will give you direction or roadmap and help you to achieve your divine purpose. It will give you passion and motivation to pursue your life goals. It will also help you to prioritise your life and time as well as discipline your actions by developing the right values.

Finally, your God-given vision will protect you from failing in life. The fulfillment of your vision is the key to your happiness.
Memory Verse:
Proverbs 29:18a: "Where there is no vision, the people perish…"
Motivational Quote:
Vision is the art of seeing what is invisible to others
Prophetic Word:
The Holy Spirit will turn your vision to great achievements, in the name of Jesus.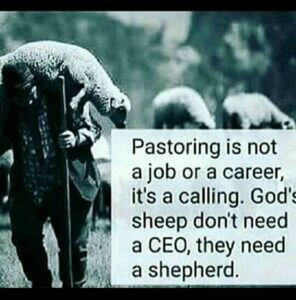 MFM PRAYER POINTS FOR JUNE 1, 2021
MORNING
1. O Lord, give me the vision that will transform my life for good, in the name of Jesus.
2. O Lord, correct my vision, in the name of Jesus.
3. O Lord, delete every negative vision from my life, in the name of Jesus.
EVENING
4. I receive power for divine vision, in the name of Jesus.
5. Powers, assigned to make my vision blurred, die, in the name of Jesus.
6. Vision killers, I am not your candidate, die, in the name of Jesus.
7. My God-given vision, receive divine power for fulfilment, in the name of Jesus.
BIBLE IN ONE YEAR Proverbs 7 – 9

SPECIAL NOTE:
Beloved Reader, the sweetest way to enjoy all-round blessings from God in this Year 2021 is to make Jesus Christ your personal Lord & Saviour.  Remember! the Lord Jesus in John 3:3 says, "Truly, truly, I say to you, unless ye are born again, ye cannot see the kingdom of God."
If you are ready to give your life to Christ Jesus, please pray the displayed prayer below in faith:
Lord Jesus, I am a sinner. I confess all my sin, have mercy on me, forgive me all my sin. Give me grace to go and sin no more. I invite You, come into my life. I accept You as my Lord and Personal Saviour. I believe in my heart You died and rose from the dead to save me. Thank You Lord for saving me, in Jesus name Amen.
If you just prayed the prayer of salvation online please send your testimonies and prayer request to ecounselling@mountainoffire.org, +234 (803) 078-0919 OR +234 (817) 363-1657.
Beware! this period we are in today is fulfilling this saying of Jesus Christ:
"And because iniquity shall abound, the love of many shall wax cold," Matt 24:12.
Our prayer for all of us is: any power, any problem that will quench our love for God and His unfailing Word, Holy Ghost Fire will destroy and flush them away.
Good Day Beloved, Thank you for your patient with us. Thank you for all your comments, observations, feedbacks and time spent on this platform. We cherish your presence here.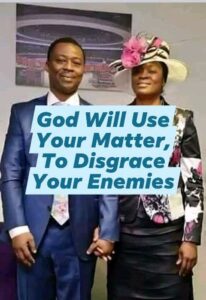 Beloved! We are in perilous time when kidnappings, banditry and other vices have become daily occurrences. But the Lord is saying, do not be afraid! Be strong in the Lord! Be bold & be courageous! They will be defeated with prayer, because the God that answers prayer with signs & wonders is still alive.
In the name of Jesus Christ of Nazareth, & by the power in the Blood of Jesus, in this year 2021, you will never be a victim to whatever calamity, affliction, or tragedies
flying around in the name of Jesus, Amen!

Shalom!