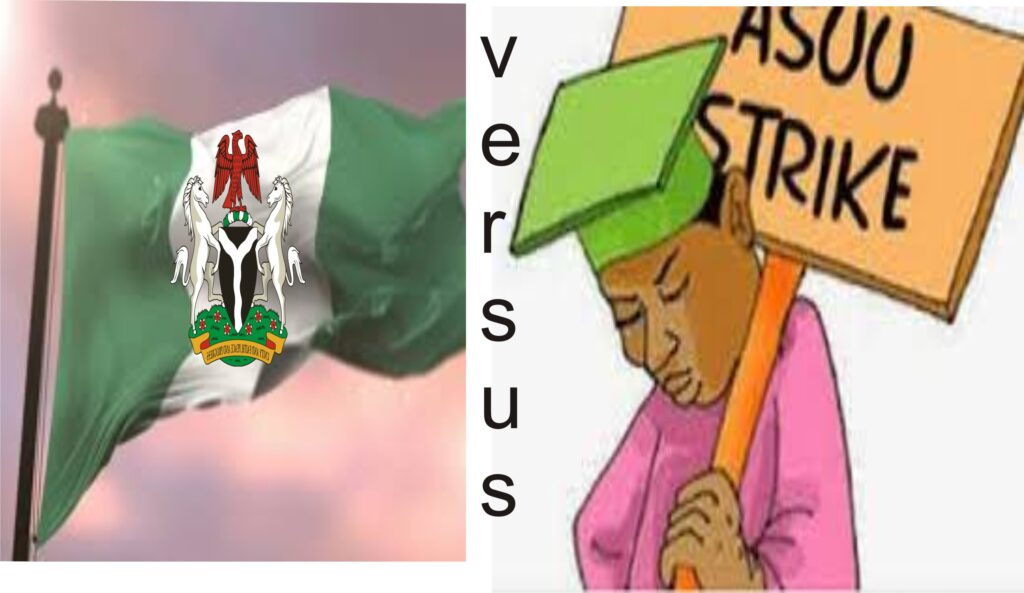 By allcitynews.ng
That the Academic Staff Union of Universities (ASUU) is on strike is well known to everyone in the country.
Since the strike that started on 14 February 2022, goes beyond personal or union interest, it should be all participatory thing by well-meaning Nigerians. Whether your child or children are involved in the forced holiday, remember that those studying outside Nigeria and those studying in private universities would in the nearest future, stand the risk of transferred aggression as they will certainly meet in the society with those children who are being denied education today.
Every well meaning Nigerian ought to join hand with ASUU to save the country's education. Pitiably, most people working against this ASUU struggle were products of Chief Obafemi Awolowo's free education and also some enjoyed same in Lagos State under Alhaji Lateef Jakande's regime, they are trying to burn the ladder after they had climbed to the top.
However, some member unions have started pulling off from the strike for reasons best known to them whille some are leaving the country for survival and some joining private universities.
But allcitynews.ng believe that a house divided against itself may not stand, the pulling off by some of the members who probably no longer believe in that togetherness in struggle, may weaken the strength of the main umbrella body.
Notably, ASUU President, Professor Emmanuel Osodeke as a result raised alarm over the mass resignation of lecturers from the nation's universities for greener pastures abroad and some channelling their search to private universities.
Osodeke bewailed the new reality of lecturers being forced to venture into other sources of livelihood over the Federal Government's refusal to meet the demands, including payment of seven months' backlog of salaries accrued during the strike.
The university union helmsman said that many ASUU members are now engaged in farming and other economic activities, while a large number have left the country and some now picking jobs in private universities within Nigeria.
"So many lecturers are leaving to engage in farming and others; lecturers are tired of the treatment they're receiving from the government and because of this, they are looking for alternatives. So many more will leave even after the strike too.
''I pity the country; Nigeria will be the loser for it. Instead of coming to the table; look at how they will solve the issue, rather, they believe in punishing lecturers. It's so sad. Your lecturers went on strike, you believe they will become hungry and come back to beg. Many lecturers will also leave to venture into other areas; some are also looking at becoming self-employed," he said.
ADVERTISE or PUBLISH a Story on allcitynews.ng: Kindly contact us at ojezand@yahoo.com. Breaking stories should be sent to the above email and substantiated with pictorial evidence.
Disclaimer:
Comments expressed here do not reflect the opinions of allcitynews.ng or any employee thereof. It assumes no responsibility or liability for any errors or omissions in the content of this site.