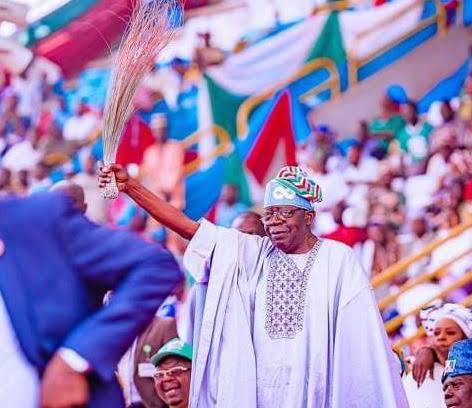 By allcitynews.ng
Finally, Asiwaju Ahmed Bola Tinubu is the presidential candidate for All Progressives Congress (APC).
Tinubu, the former Lagos State Governor, has been announced the winner of the APC primary elections.
The Asiwaju of Lagos garnered half of the total votes to beat his major opponents, the Vice President, Yemi Osinbajo, and the former Rivers State Governor, Rotimi Amaechi.
About 2,322 delegates from across the country had stormed the Eagles Square to elect the flag bearer of the party ahead of the 2023 general elections.
During the course of the elections, about five aspirants stepped down for Tinubu in order to create better chance for him to win the primart election.
Full details later….
ADVERTISE or PUBLISH a story on allcitynews.ng: Kindly contact us at ojezand@yahoo.com. Have breaking story! Please send such with pictorial evidence to the above email. Thank you.
Disclaimer:
Comments expressed here do not reflect the opinions of allcitynews.ng or any employee thereof. It assumes no responsibility or liability for any errors or omissions in the comments.