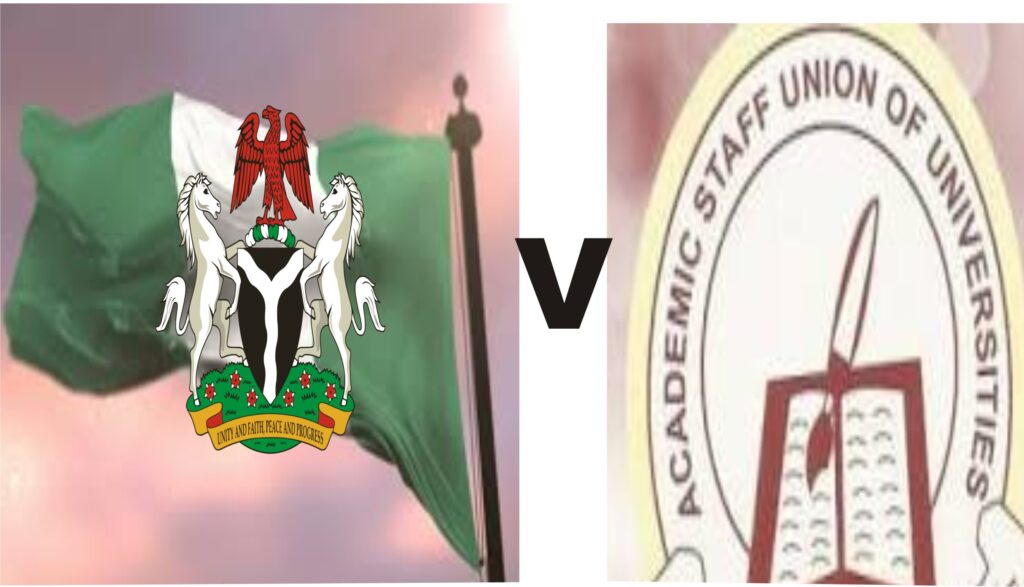 By allcitynews.ng
In a bid to draw the attention of Federal Government towards funding of educational sector and putting in place proper and standard infrastucture in public universities, members of Nigerian Students Association of Nigeria (NANS), made good their threat, blocked passengers for both local and international flights in Murtala Muhammed One (MM1), MM2 and international wing of the airports,;Lagos.
The students led by the Vice President, Akinteye Babatunde while speaking inside the heavy rain fall, said "we are tired of lip service approach. We want to use this protest to call on both federal and ASUU lecturers to have a common ground to enable us go back to classes. But ASUU is fighting a justifisble cause meant to restore public universities.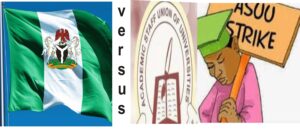 In the hand bill, titled: "education to be buried, students will rise to the rescue, fund education now, stressed: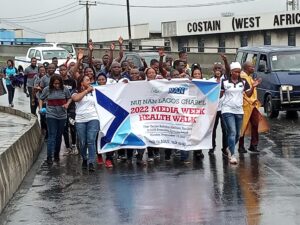 "We have started a major action today on ASUU strike. Since politicians will soon embark on electioneering campaigns which will divert their attention from us, we are going to fight until they listen to us. Besides, there is no point arguing about who is at fault or what is to be done. It is very clear that the country leadership has been underfunding education and the Buhari-led government is failing in its promises to revamp education."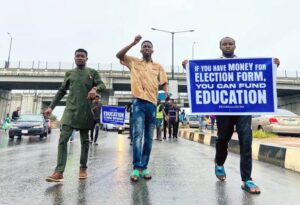 In addition, the handbill said, "We pass vote of no confidence on minister of education, and minister of labour and employment. We call for proper funding of educational sector. As at today, no higher institution in Nigeria is among world class, yet our politicians travel over the world, spending billions of naira at the detriment of national development. As stakeholders, we are the ones to save ourselves."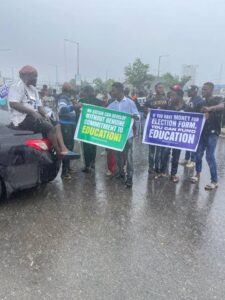 Similarly, the Vice President, Inter-Campus Affairs, Vanessa Egbeahie, said she wondered how a nation can be built without standard education and care for the youths.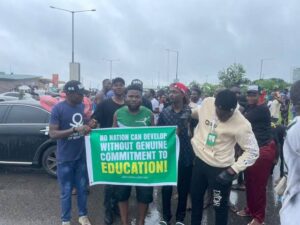 "For months now many of us who ordinarily ought to have graduated are being forced to spend more years. All new students that are supposed to start their courses after scaling JAMB admission hurdles are going to stay as existing students in year one are being forced to spend additional year. And also, students rentage for hostels and for those staying outside the campus will have pay for the rent which they did not use because or refusal of government to fund universities. So we have to take the battle in our hands."