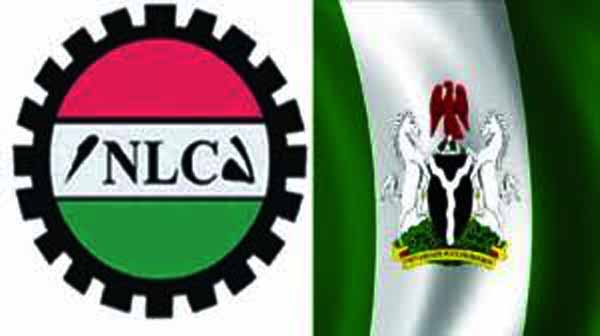 By allcitynews.ng
That the road networks, railway, waterways have been witnessing massive failure based on insecurity may no longer be news to many people.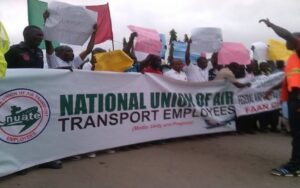 But the fresh news now is that the economy may gradually be grounded unless Federal Government takes drastic and urgent steps to meet the demands of the striking lecturers.
Worried by the lackadaisical approach towards meeting the needs of government, the organised labour in the
aviation industry has announced readiness to paralyse the industry over Academic Staff Union of Universities (ASUU).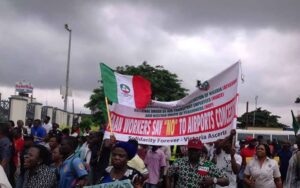 The Association of Nigeria Aviation Professionals (ANAP) who issued the threat to shut down the airports said the decision is in solidarity with the strike by the Academic Staff Union of Universities (ASUU).
This move is in solidarity with the plan by Nigeria Labour Congress (NLC) to embark on nationwide protest on July 26 and 27 if and when the demands of ASUU are not met before those days.
The General Secretary, Abdulrasaq Saidu who made this known today, Monday 18 July 2022, called on PMB to end the strike without further delay.
ANAP said the protracted strike has added to social vices in the country as students now engage in unpalatable activities capable of destroying their future.
In addition, Abdulrasaq reminded PMB that over four-month strike had ridiculed Nigeria's educational system and made it a laughing stock.
The association said education remained the bedrock of any country aspiring for greatness, noting that the ASUU strike will eventually lead to a regrettable situation in future if not well-handled.
"Our children are using eight years to read courses of four years with resources being wasted. We cannot continue this way," the statement reads."
ADVERTISE or PUBLISH a Story on allcitynews.ng: Kindly contact us at ojezand@yahoo.com. Breaking stories should be sent to the above email and substantiated with pictorial evidence.
Disclaimer:
Comments expressed here do not reflect the opinions of allcitynews.ng or any employee thereof. It assumes no responsibility or liability for any errors or omissions in the content of this site.