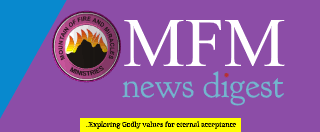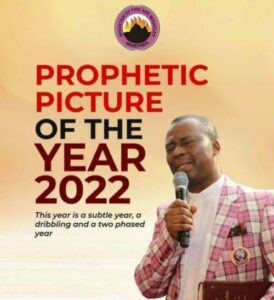 The General Overseer of the Mountain of Fire and Miracles Ministries worldwide, Dr. Daniel Kolawole Olukoya, predicted the ongoing war between Russia and Ukraine, two erstwhile friendly nations.
Russia, adamant to pieces of advice from other world powers, has been sending her military personnel into the sister country, Ukraine, which was together with her in the Eastern Europe, under the Soviet Union.
Russian military has already taken over some border towns in Ukraine.
In his 37-point Prophetic Picture of the Year 2022, as revealed to him by God, the respectable man of God, Olukoya, was emphatic, when he prophesied that in 2022, "We need to pray hard, to avoid useless wars; wars that are completely unnecessary."
Further in his prophesy, the man of God, said that: "We need to pray to avert friendly nations disagreeing and betraying each other and going into war."
These were the exact words of God, through His servant, Olukoya, as prophesied during the 2022 Annual Crossover Service of the MFM, held at the International Headquarters of the Ministry, on Friday, 31 December, 2021 overnight Saturday, 1 January, 2022.
He further called for serious prayers, when he pointed out that, "we need to pray against massive political instability, which will put a lot of people in disarray," which is exactly what is going on presently in the global political terrain.
Advertise or Publish a Story on allcitynews.ng: Kindly contact us at ojezand@yahoo.com. Have breaking story!, Please send such with pictorial evidence to the above email. Thank you.
Disclaimer:
Comments expressed here do not reflect the opinions of allcitynews.ng or any employee thereof. It assumes no responsibility or liability for any errors or omissions in the comments.
Russia has been a torn in the flesh of all the other countries that were together with her in the former Soviet Union, except Belarus.
The country is insisting that Ukraine should not join the North Atlantic Treaty Organisation (NATO), a military organization that comprises many countries, with the USA as their most powerful member.
To the astonishment and disbelief of many international political watchers, the move by Russia to surreptitiously enter Ukraine, whose military capacity, in terms of men and equipment, is ratio 5 to 1, is the beginning of another war, likened to the World War Two of 1945.
God, in His mercy, revealed this to Pastor Olukoya, saying that a lot of prayers are required to avert a full blown war in the world.