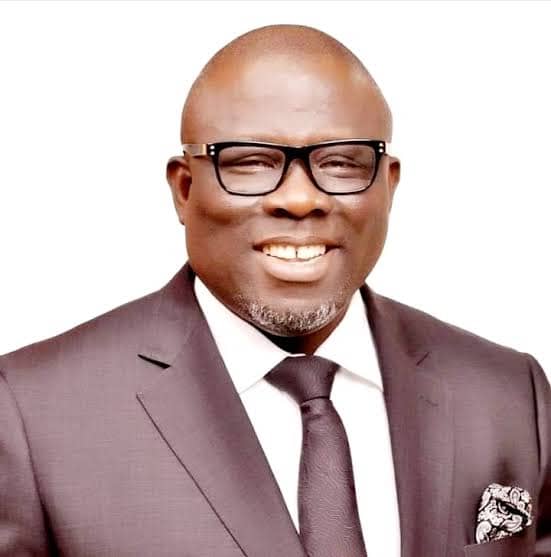 Posted by allcitynews.ng
A Pastor and Public Affairs commentator Pastor Joseph Obaro Ikupa Esq has taken a swipe at those who claimed that the outgoing governor of Delta State Dr Arthur Ifeanyi Okowa is backing Rt Honorable Sheriff Oborevwori to succeeds him in office, to enable the latter protect the former when he is out of office.
Ikupa said such notion is an insult not just to Okowa and Oborevwori, but to the collective intelligence and sensitivity to all Deltans.
"To insinuate that the choice of Sheriff Oborevwori as a successor is borne out of the need to be protected from only God knows who and what , it is not only an insult to the duo of the governor and the speaker, its an insult to the collective intelligence and sensitivity of all Deltans.
"Its a disingenuous way of saying that governor Okowa does not know his right from left and Oborevwori is just an errand boy annointed to carry out his bidding. What a misscaculated summation and foolish submission," Ikupa said.
Ikupa who is also a social commentator and based in Warri said the Oborevwori that he knows has no " Identify crisis", adding that the Delta State House of Assembly Speaker is ," A Warri boy " from top to bottom and poised to take the state to a higher level of development.
Reacting to the weighty allegation that the speaker is " A street boy from Effurun motor park", stressed that Oborevwori has never said he is not from the street.
"Coming from the street should not be misconstrued as being a rogue , or common criminal. It's positive meaning coming from the street is not a minus for him but a plus.
"He came from the street means he is a grassroot man. The speaker knows the problems of the people and will address them squarely."
Furthermore, he said,  "One area where politics may come close to evangelism is in winning followerships."
The analyst added that the Sheriff Oborevwori he knows attended Ambrose Alli University, Ekpoma on full time from 2000 to 2004, adding that his certificates were verified and no serious or unacceptable in consistency was found in his name's.
He stressed that the Delta State House of Assembly Speaker graduated from the department of Political Science, Ambrose Alli University, Ekpoma, adding that his course mates can testify to that.
He added that the speaker was a pioneer post graduate student of the Department of Political Science, Delta State University, Abraka, stressing that no irreconcilable inconsistency was found in names and certificates.
"Of all the aspirants to the Delta State governorship seat, Sheriff Ovorevwori is the most credible as a link between the present and the future.
He didn't become the speaker of the Delta State House of Assembly overnight. He has been in government for almost three decades, now in both executive and legislative position.
"Oborevwori has the experience, the doggedness and the determination to lead a state like ours.
"He has paid his dues. He is the right man for the job. He knows Delta State's challenges and he is ready to tackle them headlong," Ikupa concluded.
Advertise or Publish a Story on allcitynews.ng: Kindly contact us at ojezand@yahoo.com. Have breaking story! Please send such with pictorial evidence to the above email. Thank you.
Disclaimer:
Comments expressed here do not reflect the opinions of allcitynews.ng or any employee thereof. It assumes no responsibility or liability for any errors or omissions in the comments.