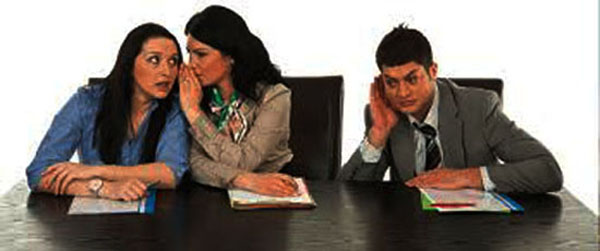 ….Senate enact law to compel unfinished projects to be completed by successor before new ones
By allcitynews.ng
It may no longer be news to industry watchers the lackadaisical attitudes by successive governments both at federal and state levels towards abandoned projects. But the fresh news is that stakeholders have identified egoism and corruption as main reasons behind abandoned projects.


As the number keep rising on monthly basis from federal to state level well-meaning Nigerians should show much concern. It is a blessing or curse for prosperity of public utilities in Nigeria? Don't other African countries have public infrastructure? Should everything be sold as scrap or waste materials into private hands before they can prosper?
Stakeholders called on Senate to make it a punishable offence for any abandonment of any projects to save the country from further wastage.
"Unless Senate enact a law to compel governments and political office holders to finish any leftover projects by past regime, before new ones can started, then Nigeria will continue to move around in circle. Lawmakers should make it mandatory for successors to finish projects left behind by predecessors irrespective of political party in power."
Stakeholders blamed zero interest in maintenance culture by concerned authorities for reason for wasted projects.
Speaking with allcitynews.ng, they cited some reasons why most government and political office holders rarely have interest in maintenance.
According to them, they only embark on projects which can only create rooms for them to pocket some amounts of fund into their personal pulses.
As a result, they hardly think of completion of projects left behind by past administrations or maintaining old and existing projects since there may not be heavy allocation of fund for such which would give them opportunity to enrich themselves.
The stakeholders believed that the main reason why there are abandonment and uncompleted projects could be tied to self-interest. "Since maintenance of existing projects or completion of uncompleted projects would not give much room to siphon money into their pockets, so they would not show much interest in what may not create kickbacks for them."
For example: Comrade Israel Modibo said "Because completing uncompleted structures or maintenance of old or new structures will not allow them to make huge amount of fund into their personal pockets, government officials and political office holders who are only interested in where they can get extra money for themselves often feign ignorance of abandoned projects."
For Comrade (Mrs) Aisha Badamusi, "Both federal, state governments and political offices are not willing to build on what someone else had started. They want what can be called after their names. Though they may not finish such projects during the tenure of their office, yet, they don't want to finished projects left behind by the past regime. Constructing a new office block may cost N10 million. Whereas it may cost N500, 000 to repair such building. Their selfish ambition to have a projects named after them often push them to start new projects."
On his own remark, Prince Akinjo Olufemi said, "the craze to make quick money often make government officials and politicians to start new structure even though they may not complete such within their term in office. Whereas incoming regime who ordinarily should have started from where the predecessor's stopped will start a new one which they think will bring glory to his/her name at the detriment of solid infrastructural developments for the country.
Also, Comrade Aliu Mohammed in his observatory remark identified pride, egoism, corruption and dearth of patriotism as reasons for abandonment of projects. "Though they are aware that tenure of their office would not give them grace to finish such projects, yet, they commence in such projects simply because they believe that the projects would bear their names. Another reason is corruption, they are not showing interest in taking care of what others have started because fund that would be allocated for such may not allow them to enrich their pockets. It may cost N20 million to start a new project, while it can only take N2 million to maintain such project. Another reason is difference in political party. The person from another political platform often will not like to start on a project left behind by an opponent in order not to give the glory to the past office holder. For instance, a man, Mr Aka from APC will not like to complete a project left behind by PDP, Mr. Abayo, simply to avoid giving glory to that Abayo."
It would be recalled that abandoned projects as at 2016 rose to N17 trillion.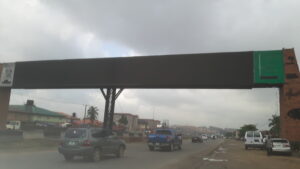 For example: in Lagos State, the LEDbillboard with various video clips which normally welcome people into Lagos State erected at Ojodu Berger have stopped working. For the last three months it has not work. If care is not taken, that too may join the number of abandoned public property. That LED billboard most likely belongs to Lagos State government.


Another typical example is the building used to be called Elephant House. That structure is situated at ASSBIFI road, Alausa, Lagos Secretariat. It is gradually turning into game reserve because bush is taking over the premises.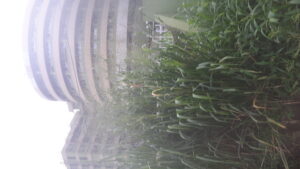 Writing on these wastages caused by governments and its agencies became imperative as Nigeria keep borrowing from international communities to set up new projects whereas existing ones are being neglected.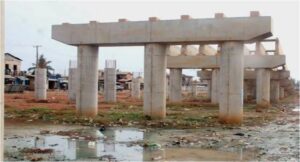 The main objective of this writing is not to blame any organ of government or political class, but to remind organs of government and political class of the need to intensify efforts toward maintenance of public utilities. It would be a mirage to embark on any new infrastructural development without inclusion of maintenance to such plan.
Despite cash crunched affecting the economy, notwithstanding large army of unemployed Nigerians, in spite of skyrocketing price of building materials. Worrisome that some Nigerians are in dire need of comfortable accommodation, allowing public infrastructure to rot away by any administration would be unjustifiable.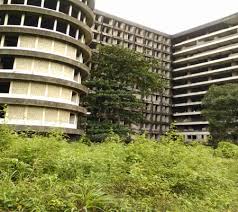 Imagine how the former Federal Secretarial, Obalende Lagos Island, is wasting away and becoming home to all forms of rodents. That place has now turned to forest.
Likewise, the former NITEL office at Iponri, Surulere, Lagos State is another infrastructure wasting project.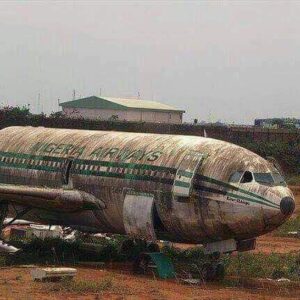 Hitherto, where is Nigeria Airways? Until Nigeria Airways is revived to life, it is considered one of abandoned projects.
Surprisingly, months after set up of investigation team by House of Representatives to look into abandoned projects, it is not yet sign of light at the end of the tunnel because there seems no tangible results to tackle wastages of public infrastructures, and the number of such abandoned projects are increasing on monthly basis. Will that committee come out with reliable data and recommendations as to solve the problems of abandoned projects which are giving some well-meaning Nigerians concerned?
A system can be said to be corrupt when drivers of the economy believe that before any file should leave his / her desk in office something must be dropped. A system is corrupt when patriotism is thrown overboard by individuals at the urge for personal gains.


A country is corrupt when self-interest is the ultimate reason for seeking political office at the altar of good governance.
Painfully, a report has it that estimated abandoned projects are over 12,000. Although there are not accurate statistics of abandoned or uncompleted projects, the only available record is based on 2011/2012 Project Audit Commission (established by Goodluck Jonathan) which reveals that over the period of 1962–2012, a total of 12, 000, worth N17 trillion abandoned projects are spread across the country as at 2012.
Although there is no documented data to show the actual number or real value of such abandoned projects, this writing is based on the assessment done nine years ago during President Goodluck Jonathan's regime.