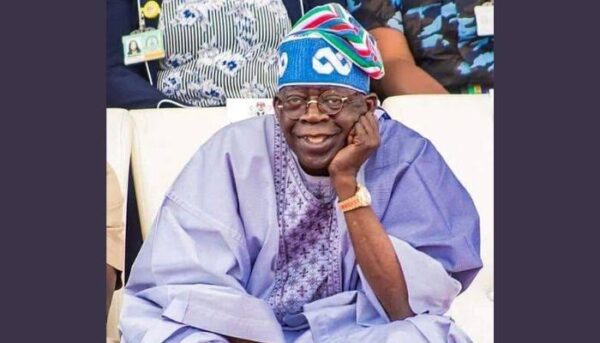 By allcitynews.ng
As May 29 the swearing-in date for the next regime,  remains just 15 days to go, stakeholders have continue in piling up top national issues that need urgent touch by the President-elect, Asiwaju Bola Ahmed Tinubu and his team.
The latest demands are from Association of Nigeria Artisans and Technicians [ASNAT], in conjunction with the Rikiji Foundation.
The Artisan group claimed that agencies like Small & Medium Enterprises [SMEDAN], National Directorate of Employment [NDE] and Industrial Training Fund (ITF) have failed woefully in achieving their tasks meant to lift lives and businesses of Nigerians.
The group reiterating that Small & Medium Enterprises [SMEDAN]
(SMEDAN, National Directorate of Employment [NDE] and Industrial Training Fund (ITF) have not added value to growing the economy, they called on President-elect, Asiwaju Ahmed Tinubu to prioritise the overhauling of the agencies for expected turnaround development.
The National President of ASNAT, Hon Sanusi Gusau, who made the call lamented that the agencies have failed in their responsibilities as movers of Nigeria's micro economy and service providers. In addition he pointed out that without overhauling of these agencies, the plan to create conducive ground for good governance would be a mirage.
Gusau, who is the Director of Artisans and Technicians, and also APC Presidential Campaign Council Directorate, in a press conference stated: "We therefore humbly call upon the President-elect for the total overhauling of SMEDAN, NDE, and Industrial Training Fund (ITF) for an effective economic revitalization and enhanced productivity in the country by improving on small and agro-allied industries thereby creating employment opportunities, increasing our Gross Domestic Products (GDP), addressing the issues of youth restiveness and insecurity in the country."
According to Gusau, SMEDAN, set up to be the voice of Micro, Small and Medium Enterprises [MSMEs], NDE, meant to contribute substantially to financing of micro business enterprise and ITF, meant to promote and encourage the acquisition skills in industries with a view of generating job opportunities, have all failed in promoting and providing access to industrial infrastructures.
The artisans maintained that they would stop at nothing to protect their five million votes during the presidential poll in February this year.
The group claimed that as contributor to the election of Tinubu: "We would like to send out a strict warning to those who are trying to discredit the outcome of the presidential election, we are saying it loud and clear that we, the artisans voted and contributed about five million votes to the presidential election and we are more than ready to defend our votes, elections have come and gone, and Asiwaju Bola Ahmed Tinubu won fairly and squarely."
They recalled that five months ago, the leadership of the association took it upon themselves to converge over 5000 artisans and technicians nationwide for the sole purpose of publicly declaring support for Tinubu.
They noted that in light of the event, they launched the operation 30:30 in which all the artisans and technicians nationwide were tasked to mobilize 30 artisans per polling unit in the whole of the country.
For ADVERT Placement;
for EVENT Coverage;
Have story to PUBLISH;
HAVE Breaking story with pictorial evidence
OR wants to assist allcitynews.ng
by DONATIONS,
kindly contact us via ojezand@yahoo.com. Thank you.
Allcitynews.ng's goal: To interface between policy makers & general public, most influential, informative and reliable issues-based online newspaper, working for unity, peace and development of the Country.
Disclaimer:
Comments expressed here do not in anyway reflect the opinions of allcitynews.ng or any employee thereof. It assumes no responsibility or liability for any errors or omissions in the comments.