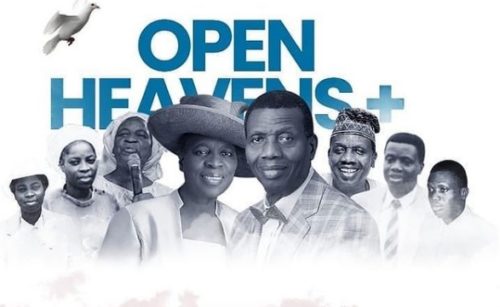 TOPIC FOR TODAY, SATURDAY 22: 5: 21: Make your request known to God 2
By Pastor E. A Adeboye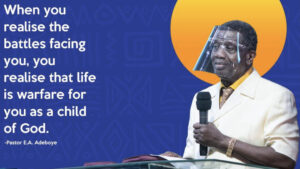 MEMORISE: "If ye shall ask any thing in my name, I will do it." – (John 14:14)
READ: Esther 8:1-8 (KJV)
1. On that day did the king Ahasuerus give the house of Haman the Jews' enemy unto Esther the queen. And Mordecai came before the king; for Esther had told what he was unto her.
2. And the king took off his ring, which he had taken from Haman, and gave it unto Mordecai. And Esther set Mordecai over the house of Haman.
3. And Esther spake yet again before the king, and fell down at his feet, and besought him with tears to put away the mischief of Haman the Agagite, and his device that he had devised against the Jews.
4. Then the king held out the golden sceptre toward Esther. So Esther arose, and stood before the king,
5. And said, If it please the king, and if I have found favour in his sight, and the thing seem right before the king, and I be pleasing in his eyes, let it be written to reverse the letters devised by Haman the son of Hammedatha the Agagite, which he wrote to destroy the Jews which are in all the king's provinces;
6. For how can I endure to see the evil that shall come unto my people? or how can I endure to see the destruction of my kindred?
7. Then the king Ahasuerus said unto Esther the queen and to Mordecai the Jew, Behold, I have given Esther the house of Haman, and him they have hanged upon the gallows, because he laid his hand upon the Jews.
8. Write ye also for the Jews, as it liketh you, in the king's name, and seal it with the king's ring; for the writing which is written in the king's name, and sealed with the king's ring, may no man reverse.
MESSAGE: Open Heaven 22 May 2021 Today Saturday Devotional
The Bible reading of today talks about the excellency of wisdom. As powerful as money is, there are things it cannot buy, however, wisdom can get you almost everything you need in life.
While you may be able to afford a waterbed, money cannot buy sleep. It is the Lord who gives His beloved sleep (Psalm 127:2). Money can buy education but it will never be able to buy wisdom. How do you explain medical doctors who indulge in chain-smoking despite being fully aware of the adverse effect on their health?
They are educated but are not wise enough to abstain from a potential source of death. Lawyers have been caught in criminal acts. They have legal education but are not wise enough to resist criminal tendencies. Only God gives perfect wisdom and we must turn to Him for it. Solomon knew this and that was why he asked God for wisdom.
He later confirmed that wisdom is fundamental to living a successful life in Proverbs 4:7-8: Wisdom is the principal thing; therefore get wisdom: and with all thy getting get understanding. Exalt her, and she shall promote thee: she shall bring thee to honour, when thou dost embrace her. When Solomon got divine wisdom, all other benefits followed. Where there is wisdom, there is wealth. During the reign of king Solomon, other kings would come to listen to his words of wisdom and on every visit, they brought along fortunes to bless Solomon with (1 Kings 10:23-25).
When Esther was asked to make her request known to the king, she did not ask for peanuts – an additional crown, jewellery, boxes of clothes and so on, rather she asked for the preservation of her and that of the Jews in the kingdom whose lives were in jeopardy. When there is life, there is hope; Queen Esther knew this and thus went for it. What do you really want? Ask God for wisdom today and every other thing shall be added unto you in Jesus' name (James 1:5).

According to Proverbs 9:8-12, it takes wisdom to heed correction, especially when it comes from the word God. It is also wisdom to seek first the kingdom of God and His righteousness. As you do, blessings shall be added unto you, in the mighty name of Jesus.
PRAYER POINT: Father, please give me godly wisdom to be able to pray aright, give me wisdom to live an acceptable life for Your glory, in the mighty name of Jesus.

BIBLE IN ONE YEAR: Judges 12-13
HYMNAL: HYMN 6 – GREAT IS THY FAITHFULNESS, O GOD MY FATHER
1. Great is Thy faithfulness, O God my Father;
There is no shadow of turning with Thee;
Thou changest not, Thy compassions, they fail not;
As Thou has been Thou forever wilt be.
REFRAIN:
Great is Thy faithfulness!
Great is Thy faithfulness!
Morning by morning new mercies I see.
All I have needed Thy hand hath provided
Great is Thy faithfulness, Lord unto me!
2. Summer and winter, and spring time and harvest,
Sun, moon and stars in their courses above,
Join with all nature in manifold witness
To Thy great faithfulness, mercy and love.
3. Pardon for sin and a peace that endureth
Thine own dear presence to cheer and to guide!
Strength for today and bright hope for tomorrow.
Blessings all mine, with ten thousand beside!
SPECIAL NOTE!
Beloved Reader, the sweetest way to enjoy full blessings from God in this 2021 is to make Jesus Christ your personal Lord & Saviour. Remember! the Lord Jesus in John 3:3 says, "Truly, truly, I say to you, unless ye are born again, ye cannot see the kingdom of God."
If you are ready to give your life to Christ Jesus, please pray the displayed prayer below in faith:
Lord Jesus, I am a sinner. I confess all my sin, have mercy on me, forgive me all my sin. Give me grace to go and sin no more. I invite You, come into my life. I accept You as my Lord and Personal Saviour. I believe in my heart You died and rose from the dead to save me Thank You Lord for saving me, in Jesus name Amen.
If you just prayed this prayer of salvation now, please call the following numbers for counselling and prayer request on: 
08033440631 
07064979797 
08101204546 
08103830237 
Or mail: info@rccg.org, God bless you.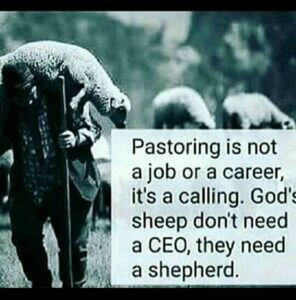 Beware! this period we are in today brings fulfilment of this saying of Jesus Christ:
"And because iniquity shall abound, the love of many shall wax cold," Matt 24:12.
Our prayer for all of us is: any power, any problem that will quench our love for God and His unfailing Word, Holy Ghost Fire will destroy and flush them away.
Good Day Beloved, Thank you for your patient with us. Thank you for all your comments, observations, feedbacks and time spent on this platform. We cherish your presence here.  


In the name of Jesus Christ of Nazareth, & by the power in the Blood of Jesus, you will never be a victim to whatever calamity, affliction, flying around in the name of Jesus, Amen!