By allcitynews.ng
Concerned with the high rate of unemployment and insecurity in the country, two Non-Government Organisations (NGO) and pressure group
Movement for a Socialist Alternative (MSA) and Campaign Against Insecurity in Nigeria (CAIN), have protested against mass poverty and insecurity in the country.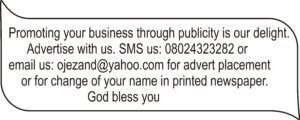 The organisations in protest organised today Monday May 31, 2021, they blamed mass poverty, hardship and large scale insecurity in the country for their protest.
According to the groups nothing has changed in the last six years.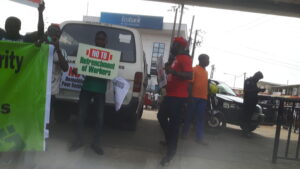 "What is there to cheer for by the working masses, is in term of electricity tariff that Federal Government plans to increase by July 1 2021, or is the unpaid National Minimum Wage that many state governors refuse to pay? The worst to follow is the state governors' proposed N385 per litre as price for petrol for the masses. This in spite of the fact that the Federal Government's denial that they would retain the current pump price of petrol, at N162 per litre."

Calling for mass cooperation to end insecurity and poverty, they stated that the widening gap of poverty continues to increase. More than 80 per cent are living below a dollar in an economy where the government boasts to be eradicating poverty. "Statistically, 99 per cent Nigerians are living on 20 per cent of the country's budget while one per cent lives fat and larger on 80 per cent of the nation's resources."
Also, Campaign Against Insecurity in Nigeria (CAIN) in its address, said Monday 31 May 2021 was pencilled down as national day of action against insecurity and mass poverty in Nigeria because the country has come at this critical juncture due to historical incompetence and negligence of the ruling class and their various political regimes over the past few decades, have brought our nation to the brink of a major catastrophic existential crisis, threatening the precipitous collapse of our country and the annihilation of our people across the country.
According to CAIN "We are today as a nation and people confronted with the twin crisis of insecurity and mass poverty and misery, both of which have reached pandemic proportions. No single part of the country is safe and secure.
"It is not a coincidence that mass poverty; mass misery; joblessness; collapse of livelihoods means, systems and opportunities; homelessness; levels of collapse of basic social services in education, health, housing etc; rising energy costs – fuel & electricity; and intensifying levels, scope, and degree of violent crimes and insecurity; are currently at their highest levels, not only in living memory, but also in our history."
Also, CAIN noted that "This is why we have come together to collectively take our destiny into our owns, to Stand Up, Stand Firm, and Shout Out that 'Enough Is Enough."