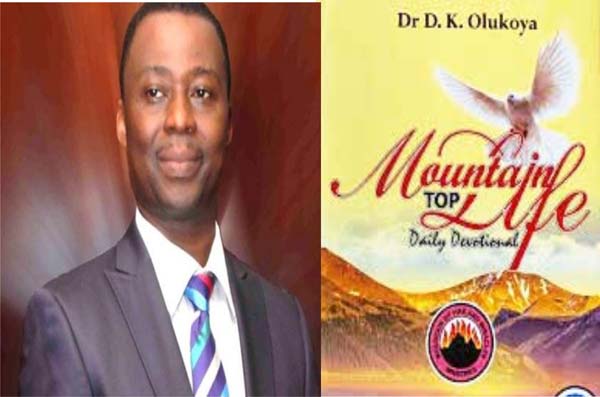 Topic for Sunday 21: 2: 21: Stepping out of the cage of loneliness
By Dr D.K Olukoya General Overseer MFM worldwide
Do you not know that God is still in the business of doing miracles? Since He is still Miracles-Working-God, before you finish reading this piece, if you will believe, your life shall be instrument of His miracles, signs & wonders in the name of Jesus.
BIBLE IN ONE YEAR: Lev. 24-25
FIRE SCRIPTURE: Ps 34:17-20
MEMORY VERSE: Matt. 28:20 
 "And lo, I am with you alway, even unto the end of the world. Amen."
MOTIVATIONAL QUOTE: With Jesus in the vessel of your life you become a new person, because His fullness fill the whole of you and the change is evident.
PROPHETIC WORD FOR TODAY: In partnership with Jesus, you are more than conqueror and your life shall attract people thatmatter. Loneliness shall never find a place in your life, in the name of Jesus.
 
There is nothing profitable about loneliness. It destroys the body, soul and spirit. It is also a subtle way of establishing satanic authority upon the life of its victim. The Bible says and you shall know the truth and the truth shall set you free! Jesus is the Truth! Whoever He sets free is free indeed! (John 8:32, 36).
Therefore, the starting point is to find your way back to God when you're still conscious, before it becomes a serious mental and emotional problem. Repent of the sin of keeping away from God and man. Ask for grace and power to pull down the spiritual barricade and satanic strongholds, and let in the Spirit of God (James 4:6). Commit your burdens unto Him (1 Pet.5:7). He is the Master Burden-Bearer. He will lighten the burdens of your heart and take away that heaviness. By the help of the Holy Spirit, seek and embrace peace always (Phil. 4: 4-7).
Make a decision to live amicably with fellow men, as advised in (Heb.12:14; Rom.12:18). Surround yourself always with the right company and network of godly persons. The book of John asks, "How can you claim to love God when you don't like your fellow man who you see from time to time?" (1 John 4:20-21). Agree with the fact that everyone cannot be like you. Forgive others and forgive yourself! Don't keep record of offenses, rather be quick to resolve them and move on (Eph. 4:26).
Renew your heart and thoughts always with the word of God, doing away with all your former bad habits (Rom. 12:2; Phil. 4:8;Eph. 4:2024). Speak health to your life and be ready to do an aggressive warfare to evacuate every stubborn and unholy tenant within, by praying always against polluting spirits and every power contrary to the Holy Spirit, pulling down every satanic stronghold of the mind in the name of Jesus.
Beloved, joy is a fruit of the Spirit and a godly virtue you must imbibe. Let it fill your heart. Praise God at all times! God inhabits the praises of His people. Loneliness cannot thrive where the Spirit of God dwells. Let everything in and around you praise the Lord! Finally, reject the counsel of the devil: "I'm okay all by myself", "I can make it all alone!" Let God in! When Jesus sets you free, loneliness cannot imprison you!
PRAYER POINTS:
MORNING
1. I evacuate by fire every evil strange thought, negative imaginations and feelings from my life, in the name of Jesus.
2. Enemies of peace and rest in my life, come out, die, in the name of Jesus.
3. I shall not be scared away from my place of blessings, in the name of Jesus.
EVENING
4. I barricade my life with the Holy Ghost fire against every invasion of mind polluting spirits, in the name of Jesus.
5. O God, arise and let Your will be done in my life, in the name of Jesus.
6. I reject every deception and counsel of darkness, in the name of Jesus.
7. Lord Jesus, Prince of Peace, reign and rule in my life forever!
Special Note:
Beloved Reader, the sweetest way to enjoy all-round blessings from God in this Year 2021 is to make Jesus Christ your personal Lord & Saviour.  Remember! the Lord Jesus in John 3:3 says, "Truly, truly, I say to you, unless ye are born again, ye cannot see the kingdom of God."
If you are ready to give your life to Christ Jesus, please pray the displayed prayer below in faith:
Lord Jesus, come into my life. I accept You as my Lord and Personal Saviour. I believe in my heart You died and rose from the dead to save me. I am a sinner, I confess all my sin, have mercy on me, forgive me all my sin. Give me grace to go and sin no more. Thank You Lord for saving me, in Jesus name Amen.
If you just prayed the prayer of salvation online please send your testimonies and prayer request to ecounselling@mountainoffire.org, +234 (803) 078-0919 OR +234 (817) 363-1657.
Beware! this period we are in today brings fulfilment of this saying of Jesus Christ:
"And because iniquity shall abound, the love of many shall wax cold," Matt 24:12.
Our prayer for all of us is: any power, any problem that will quench our love for God and His unfailing Word, Holy Ghost Fire will destroy and flush them away.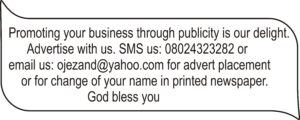 Good Day Beloved, Thank you for your patient with us. Thank you for all your comments, observations, feedbacks and time spent on this platform. We cherish your presence here.
In the name of Jesus Christ of Nazareth, & by the power in the Blood of Jesus, in thia year 2021 you will never be a victim to whatever calamity, affliction, roaming around in the name of Jesus, Amen!