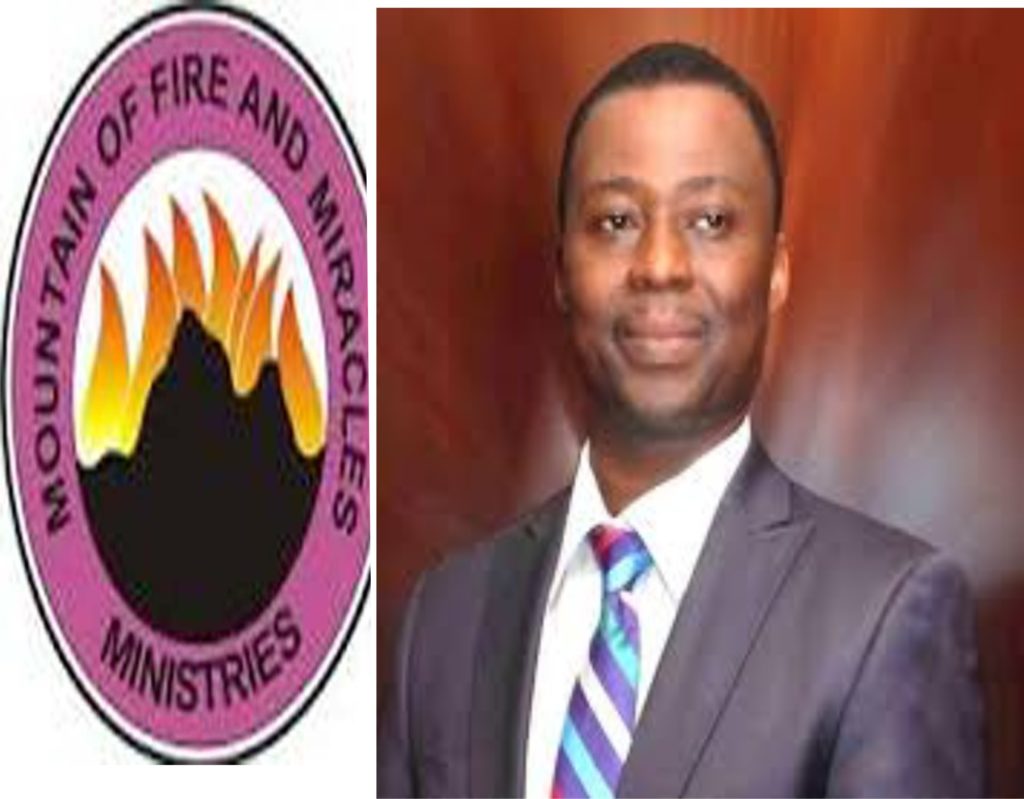 Topic for 18:1:21: Navigating through a season of famine 3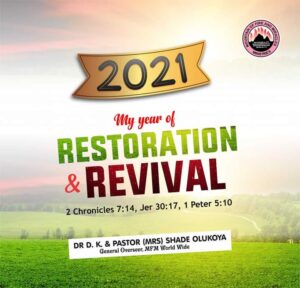 By Dr D.K Olukoya General Overseer MFM worldwide
BIBLE IN ONE YEAR: Genesis 19-21
FIRE SCRIPTURE: 1 Kings 17:1-16 (KJV)


1 And Elijah the Tishbite, who was of the inhabitants of Gilead, said unto Ahab, As the LORD God of Israel liveth, before whom I stand, there shall not be dew nor rain these years, but according to my word.
2 And the word of the LORD came unto him, saying,
3 Get thee hence, and turn thee eastward, and hide thyself by the brook Cherith, that is before Jordan.
4 And it shall be, that thou shalt drink of the brook; and I have commanded the ravens to feed thee there.
5 So he went and did according unto the word of the LORD: for he went and dwelt by the brook Cherith, that is before Jordan.
6 And the ravens brought him bread and flesh in the morning, and bread and flesh in the evening; and he drank of the brook.
7 And it came to pass after a while, that the brook dried up, because there had been no rain in the land.
8 And the word of the LORD came unto him, saying,
9 Arise, get thee to Zarephath, which belongeth to Zidon, and dwell there: behold, I have commanded a widow woman there to sustain thee.
10 So he arose and went to Zarephath. And when he came to the gate of the city, behold, the widow woman was there gathering of sticks: and he called to her, and said, Fetch me, I pray thee, a little water in a vessel, that I may drink.
11 And as she was going to fetch it, he called to her, and said, Bring me, I pray thee, a morsel of bread in thine hand.
12 And she said, As the LORD thy God liveth, I have not a cake, but an handful of meal in a barrel, and a little oil in a cruse: and, behold, I am gathering two sticks, that I may go in and dress it for me and my son, that we may eat it, and die.
13 And Elijah said unto her, Fear not; go and do as thou hast said: but make me thereof a little cake first, and bring it unto me, and after make for thee and for thy son.
14 For thus saith the LORD God of Israel, The barrel of meal shall not waste, neither shall the cruse of oil fail, until the day that the LORD sendeth rain upon the earth.
15 And she went and did according to the saying of Elijah: and she, and he, and her house, did eat many days.
16 And the barrel of meal wasted not, neither did the cruse of oil fail, according to the word of the LORD, which he spake by Elijah.
MEMORY VERSE: "If ye be willing and obedient, ye shall eat the good of the land:" – Isaiah 1:19
MOTIVATIONAL QUOTE:
God does not follow protocols when He wants to bless you.
PRAISE WORSHIP: Take a worship song as led by the Holy Spirit
PROPHETIC WORD FOR TODAY:
TODAY, YOU WILL EXPERIENCE LIFE-CHANGING FAVOUR THAT WILL REPLACE YOUR YEARS OF LABOUR, IN THE NAME OF JESUS.
The MESSAGE:
So far, we have considered two important factors that can help you to navigate through a famine season in life: making and following godly decisions and exercising faith in God and His unfailing promises. Today, we will look at other factors: obedience and favour.
Also See: Open Heaven 18 January 2021 – MCY: Bitterness
The Bible says that obedience is better than sacrifice and hearkening than the fat of rams (1 Samuel 15:22). God rewards obedience. He expects your obedience to be prompt, unquestioning and complete. When you obey God, you prove that you believe that He is sovereign, all-knowing, all-powerful and all-sufficient. It also means that you trust Him. In Isaiah 1:19, the Bible says, "If ye be willing and obedient, ye shall eat the good of the land." Isaac demonstrated willingness and obedience during the famine. He heeded the heavenly instruction to stay in Gerar and not go down to Egypt. He believed God's promise to bless him in the land in spite of the famine. Beloved, God owns the heaven and the earth as well as all the gold and silver in them. He can bless you regardless of famine, global economic downturn or recession and other unpleasant economic situations.
Finally, you need favour and help to navigate a season of famine. One day of favour is greater than one year of labour. Favour will make you an exception to the rule in a positive way. By reason of divine favour and help, the widow of Zarephath encountered Elijah and did not suffer the pains of famine as others did. She, her son and Prophet Elijah did not lack. Ask God for favour and help during a season of famine. Favour was the game-changer in the difficult times that Ruth passed through. Her story turned to glory when she found favour with God and man.
In Ruth 2:2-3, the Bible says that Ruth went to work as a reaper in the field of Boaz, a kindred of Elimelech. When Boaz got to the field, Ruth, through a stranger in the land, found great favour with him and that completely changed her story! I pray that you will find favour and help today and always, in Jesus' name.
PRAYER POINTS:
MORNING
Father, make me willing and obedient towards Your word, in the name of Jesus.
O God, arise and connect me to the socket of Your favour, in the name of Jesus.
Divine favour and help to make me thrive in the midst of famine, locate me now, in the name of Jesus.
EVENING
The power that connected Ruth to Boaz, connect me to my divine helper now, in the name of Jesus.
O God that owns the heavens and the earth, bless me beyond human comprehension, in the name of Jesus.
O heaven over my life and destiny, open by fire, in the name of Jesus.
My Father, by Your mercy, as You changed the story of Ruth, change my story gloriously, in the name of Jesus.
Special Note:
Beloved Reader, the sweetest & best way to enjoy all-round blessings from God in this Year 2021 is to make Jesus Christ your personal Lord & Saviour.  Remember! the Lord Jesus in John 3:3 says, "Truly, truly, I say to you, unless ye are born again, ye cannot see the kingdom of God."
If you are ready to give your life to Christ Jesus, please pray the displayed prayer below in faith:
Lord Jesus, come into my life. I accept You as my Lord and Personal Saviour. I believe in my heart You died and rose from the dead to save me. I am a sinner, I confess all my sin, have mercy on me, forgive me all my sin. Give me grace to go and sin no more. Thank You Lord for saving me, in Jesus name Amen.
If you just prayed the prayer of salvation online please send your testimonies and prayer request to ecounselling@mountainoffire.org, +234 (803) 078-0919 OR +234 (817) 363-1657.
You are welcomed to allcitynews.ng, where growing your business through publicity is our job. Advertise with us. Call 08024323282 or email us
:ojezand@yahoo.com for advert placement. And also, you can do CHANGE OF NAME IN PRINTED NEWSPAPER. God bless you richly in Jesus name.
Good Morning Beloved, Thank you for your patient with us. Thank you for all your comments, observations, feedbacks and time spent on this platform. We cherish your presence here.  
In the name of Jesus Christ of Nazareth, & by the power in the Blood of Jesus, in thia year 2021 you will never be a victim to whatever calamity, affliction, roaming around in the name of Jesus, Amen!