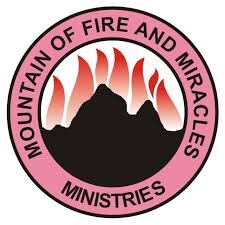 Topic for today Wed Sept 23: Dismantling stumbling blocks
By Dr D.K. Olukoya, G.O MFM worldwide
BIBLE IN ONE YEAR: 1 Chronicles 26-27
FIRE SCRIPTURE: Isaiah 45:1-6 (KJV)
1 Thus saith the LORD to his anointed, to Cyrus, whose right hand I have holden, to subdue nations before him; and I will loose the loins of kings, to open before him the two leaved gates; and the gates shall not be shut;
2 I will go before thee, and make the crooked places straight: I will break in pieces the gates of brass, and cut in sunder the bars of iron:
3 And I will give thee the treasures of darkness, and hidden riches of secret places, that thou mayest know that I, the LORD, which call thee by thy name, am the God of Israel.
4 For Jacob my servant's sake, and Israel mine elect, I have even called thee by thy name: I have surnamed thee, though thou hast not known me.
5 I am the LORD, and there is none else, there is no God beside me: I girded thee, though thou hast not known me:
6 That they may know from the rising of the sun, and from the west, that there is none beside me. I am the LORD, and there is none else.
MEMORY VERSE: "For this is the will of God, even your sanctification, that ye should abstain from fornication:" – 1 Thessalonians 4:3
MOTIVATIONAL QUOTE:
You cannot have real success without making real enemies.
PRAISE WORSHIP: Take a worship song as led by the Holy Spirit
PROPHETIC WORD FOR TODAY:
BEGINNING FROM NOW, EVERY SITUATION BOTHERING YOUR MIND SHALL BECOME MIGHTY TESTIMONIES.
The MESSAGE:
Satanic stumbling blocks must go. The power of the enemy must not be allowed to function against us. This can only happen when personal stumbling blocks are removed.
Sometime ago, we held a revival service in a church and when an altar call was made to those who wanted to receive baptism of the Holy Spirit, I saw a dear old woman who came crying and saying that she could not understand why it is difficult for her to receive the baptism even after many revivalists had visited her church. So, I said: "Mama, you will be filled with the power today." She said: "Thank you my son, I will try." I told her to pray and she prayed until she was sweating and her clothes were soaked. I was impressed with her prayers yet nothing happened.
Also Read: Open Heaven 23 September 2020 – Looking Unto Jesus
Though I was impressed, since I was not the giver of the Holy Spirit, I could not dash her Holy Ghost. At a stage, I left her alone and sat somewhere else to pray. I asked the Lord what was wrong with the old woman and the Lord told me to look at her hand. I looked at her hand and saw a particular ring on her fourth finger. On the ring was the symbol of a half moon. The Lord said that, with that ring on her finger, His spirit would not enter into her life. Then I said: "Mama, open your eyes. Who gave you this ring?" She told me that she inherited it from her great grandmother. I took the ring from her and made her to understand that the half moon was a sign of witchcraft.
She gladly gave it to me and did not have to pray for one minute before she received the power of the Holy Ghost. She did not know that her enemy had been on her fourth finger for 25 years. She slept with it, woke up with it, bathed with it, went everywhere and did everything with it. So, she was busy wrestling with shadows instead of the real thing, which was on her fourth finger.
Crooked places must be straight. Gates of brass must break. Bars of iron must give way. Your stumbling blocks must be dismantled.
PRAYER POINTS:
MORNING
Fire of God, enter into my life and consume every stranger, in the name of Jesus.
Every poison of sexual immortality in my life, be paralysed, in the name of Jesus.
Every activity of seduction in any area of my life, be paralysed, in the name of Jesus.
EVENING
Every invisible programme of the serpent in my life, be destroyed, in the name of Jesus.
Let the ancestral altar of the serpent spirit in my family, burn to ashes, in the name of Jesus.
Every unrepentant snake worshipper in my family, fall down and die, in the name of Jesus.
Let the habitation of the power of the serpent in (name your village river) be consumed by fire, in the name of Jesus.