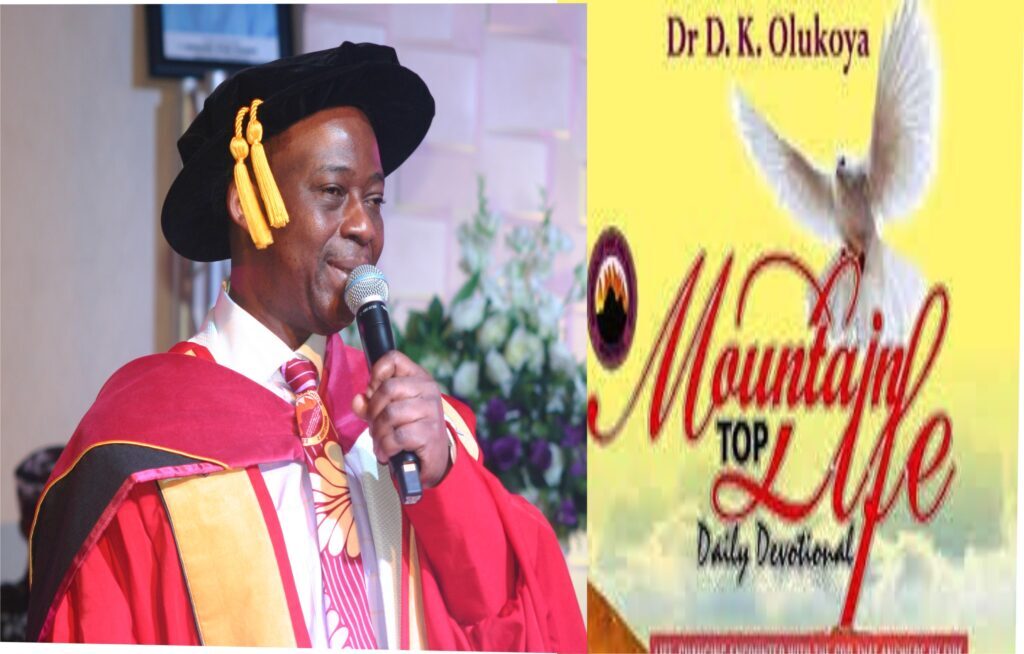 MFM 2023: MY YEAR OF GLORIOUS MANIFESTATION
Written by Dr D.K. Olukoya, General Overseer, MFM worldwide
Posted by allcitynews.ng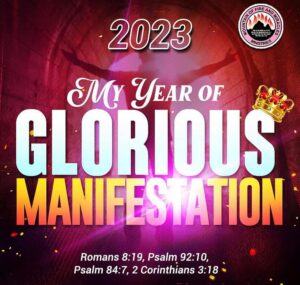 MFM Topic, Sun 22/01/23:- lessons from the life of Joseph of Arimathea (3)
Welcome to MFM Devotional, 22/01/23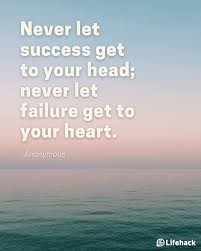 WORSHIP & PRAISE:
HEAR THE FOOTSTEPS OF JESUS
1. Hear the footsteps of Jesus,
He is now passing by,
Bearing balm for the wounded,
Healing all who apply;
As He spake to the suff'rer
Who lay at the pool,
He is saying this moment,
Wilt thou be made whole?
Refrain
Wilt thou be made whole?
Wilt thou be made whole?
O come, weary suff'rer,
O come, sin-sick soul;
See the life-stream is flowing,
See the cleansing waves roll,
Step into the current and thou shalt be whole.
2. 'Tis the voice of that Savior,
Whose merciful call
Freely offers salvation
To one and to all;
He is now beck'ning to Him
Each sin-tainted soul,
And lovingly asking,
Wilt thou be made whole? [Refrain]
3. Are you halting and struggling,
Overpowr'd by your sin,
While the waters are troubled
Can you not enter in?
Lo, the Savior stands waiting
To strengthen your soul;
He is earnestly pleading,
Wilt thou be made whole? [Refrain]
4. Blessèd Savior, assist us
To rest on Thy Word;
Let the soul healing power
On us now be outpoured;
Wash away every sin-spot,
Take perfect control,
Say to each trusting spirit,
Thy faith makes thee whole. [Refrain]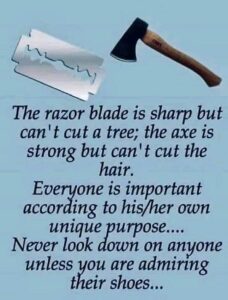 BIBLE IN ONE YEAR:
Exodus 4–6; Matthew 14:22–36
MEMORY VERSE:
Jeremiah 1:11 – "Moreover the Word of the LORD came unto me, saying, Jeremiah, what seest thou? And I said, I see a rod of an almond tree."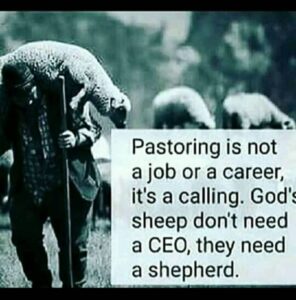 MOTIVATIONAL QUOTE:
If you can see it, you can have it.
PROPHETIC WORD FOR 22/01/23:
Receive divine foresight to be correctly positioned for your miracles, in the Name of Jesus.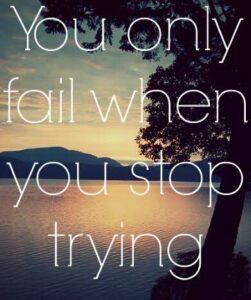 FIRE SCRIPTURE:
Matthew 27:57-60 (NIV)
The Burial of Jesus
57 As evening approached, there came a rich man from Arimathea, named Joseph, who had himself become a disciple of Jesus.
58 Going to Pilate, he asked for Jesus' body, and Pilate ordered that it be given to him.
59 Joseph took the body, wrapped it in a clean linen cloth,
60 and placed it in his own new tomb that he had cut out of the rock. He rolled a big stone in front of the entrance to the tomb and went away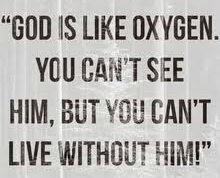 MESSAGE FOR SUN 22 JAN:
We have been on the study of the life of Joseph of Arimathea. Today, we want to explore another area of his life that could be of great benefit to us.
Joseph of Arimathea's life exemplified foresight, preparation and correct positioning. He was a man of foresight. He saw beyond the immediate and then aligned to fulfil prophecy. "For thou wilt not leave my soul in hell; neither wilt thou suffer thine Holy One to see corruption" (Psalms 16:10).
A prophecy had gone forth that Jesus' body must not see corruption. However, prophecies do not just get fulfilled on their own without the cooperation of man with God to make them happen.
Joseph positioned himself aright to be the one to honour Jesus' body by giving Him a befitting burial and not allowing Him to see corruption. He stepped out in faith ahead of time by hewing out a new tomb out of the rock to bury Jesus.
While Jesus' twelve disciples were scattered abroad, clueless on the foregoing circumstances, Joseph had prepared and correctly positioned himself to be there for Jesus. He gave his very best to the Master and wrote his name in gold letters.
We are able to read about Joseph today not because he was rich or prominent but because he did not allow the King of Glory to see corruption. He gave the Son of God a grand burial.
Another person who correctly positioned herself as such was Jael. Prophecy had equally gone ahead that a woman would kill Sisera, the enemy of God's people. She positioned herself to fulfil this prophecy (Judges 4:9,17-22).
Beloved, what do you see? When God is looking for a vessel to use and send, will you be available? How prepared are you for the place God is preparing for you?
May we always be at the right place at the right time, doing the right things, in Jesus' Name.
PRAYER POINTS:
MORNING
1. Father, arise and prepare me for what You have prepared for me, in the Name of Jesus.
2. Today, I refuse to be at the right place at the wrong time, in the Name of Jesus.
3. I refuse to be clueless; I receive the foresight to know what to do per time, in the Name of Jesus.
EVENING
4. I decree that my position will not be taken over by another, in the Name of Jesus.
5. O Lord, give me divine alertness to recognise divine opportunities, in the Name of Jesus.
6. O Lord, give me the ability that is equal to my opportunities, in the Name of Jesus.
7. I pursue, overtake and recover every lost opportunity, in the Name of Jesus.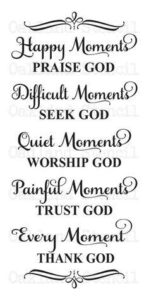 Special Notice by allcitynews.ng:
Salvation of your soul is very vital to God.
Beloved Reader, Remember! John 3:3 says, "Truly, truly, I say to you, unless ye are born again, ye cannot see the kingdom of God."
If you are ready to give your life to Christ Jesus, please pray the displayed prayer below in faith:
Lord Jesus, I am a sinner. I confess all my sin, have mercy on me, forgive me all my sin. Lord Jesus come into my life. I accept You as my Lord and Personal Saviour. I believe in my heart You died and rose from the dead to set me free. Thank You Lord for saving me, in Jesus name Amen.
If you just prayed the prayer of salvation! Congratulations! You are now born again. You need to belong to a Bible-Believing Church where you can know more. For testimonies, counselling or prayer requests, write or call: ecounselling@mountainoffire.org, +234 (0)808 770-0112 ; OR +234(0)8164028731.
Weekly Activities: Sunday Worship Service, 7am to 10am. Bible Study: 5-7pm. Wednesday Revival/Manna Water Service:4.30pm to 7pm. Every Friday, Prayer Rain (except Friday before PMCH) in Prayer City.
Monthly Programme: First Saturday of every month; Power Must Change Hands (PMCH)7am to 9am.
MAY THE PEACE OF THE LORD BE WITH YOU!!
For ADVERT Placement; for EVENT Coverage; Have story to PUBLISH;
HAVE Breaking story with pictorial evidence OR wants to assist allcitynews.ng by DONATIONS, kindly contact us via ojezand@yahoo.com. Thank you.
Disclaimer:
Comments expressed here do not in anyway reflect the opinions of allcitynews.ng or any employee thereof. It assumes no responsibility or liability for any errors or omissions in the comments.
Allcitynews.ng's goal: To be the most influential, informative and reliable issues-based online newspaper in working for the unity, peace and development of the Country.