TOPIC FOR TODAY, SUNDAY 30:5:21: Love for God and man 2
By Dr D.K Olukoya General Overseer MFM worldwide
Fire Scripture: Mark 12:28 -33
It is written, 'Not that we love God, but that he loved us, and sent his son as a propitiation for our sins' (1 John 4:10). We continue our discussion on love for God and man. The greatest commandment and the greatest identity of a believer is love (John 13:35).
Our discussion today will centre greatly on love for man or love for your neighbour. The second answer according to Mark 12:31 is: "Thou shall love thy neighbour as thyself." Who is my neighbour? From the parable of the good Samaritan, my neighbour is the next person to me. Those people around me that I can show love to. They include parents, maids, colleagues, boss, etc. MFM Daily Devotional 30 May 2021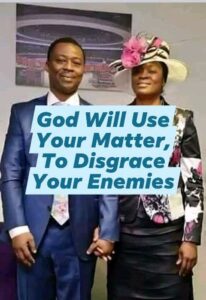 How do I love my neighbour? The second part of the Ten Commandments in Exodus 20:12-17 confirmed in Romans 13:8-10 shows us how a believer can love his neighbour. They include: show respect and honour to your parents, don't murder anyone, abstain from adultery, avoid theft, don't tell lies about other people and avoid covetousness.
All these are also part of the characteristics of love as written in 1 Corinthians 13:4-7. Love is patient, kind, does not envy, not rude, not proud, does not brag, does not keep record of wrongs done against it, does not rejoice when others fail, does not get easily provoked, love never give up on people, believe all things, never loses hope, never quits. How do you love your neigbour as yourself?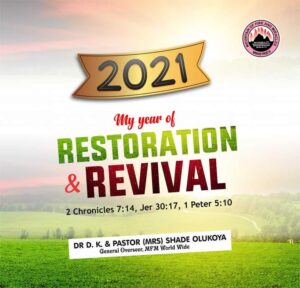 You and I are very good at taking care of ourselves. We want the best for ourselves. To love your neigbour as yourself, you need to love yourself by receiving the love of God. You can only give what you have. To love your neighbour as yourself as commanded, you need to be filled with the Spirit of God. Love is a fruit of the Spirit.
If you are yet to be born again, you cannot fulfil this command because you don't have the Spirit of God. Memory Verse
Mark 12:31 – And the second is like, namely this, Thou shalt love thy neighbor as thyself. There is none other commandment greater than these.
Motivational Quote
Love for your neighbour is the barometer with which to measure your love for God.

Prophetic Word
Henceforth, you will be a blessing to your neighbour, in the name of Jesus.
MORNING
1. Father, make me a good Samaritan to someone today, in the name of Jesus.
2. Let my soul be consumed with kindness and goodness, in the name of Jesus.
3. May I not close my heart to the need of others, in the name of Jesus.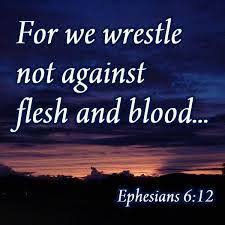 EVENING
4. Father, by Your Spirit, teach me how to love my neighbour as I love myself, in the name of Jesus.
5. Lord teach me how to receive Your love so that I can show genuine love to others, in the name of Jesus.
6. Deliver me, O Lord, from the works of the flesh and let me be filled with Your Spirit of love, in the name of Jesus.
7. Henceforth, may love colour everything that I do, in the name of Jesus.
BIBLE IN ONE YEAR: Proverbs 1 – 3

SPECIAL NOTE:
Beloved Reader, the sweetest way to enjoy all-round blessings from God in this Year 2021 is to make Jesus Christ your personal Lord & Saviour.  Remember! the Lord Jesus in John 3:3 says, "Truly, truly, I say to you, unless ye are born again, ye cannot see the kingdom of God."
If you are ready to give your life to Christ Jesus, please pray the displayed prayer below in faith:

Lord Jesus, I am a sinner. I confess all my sin, have mercy on me, forgive me all my sin. Give me grace to go and sin no more. I invite You, come into my life. I accept You as my Lord and Personal Saviour. I believe in my heart You died and rose from the dead to save me. Thank You Lord for saving me, in Jesus name Amen.
If you just prayed the prayer of salvation online please send your testimonies and prayer request to ecounselling@mountainoffire.org, +234 (803) 078-0919 OR +234 (817) 363-1657.
Beware! this period we are in today is fulfilling this saying of Jesus Christ:
"And because iniquity shall abound, the love of many shall wax cold," Matt 24:12.
Our prayer for all of us is: any power, any problem that will quench our love for God and His unfailing Word, Holy Ghost Fire will destroy and flush them away.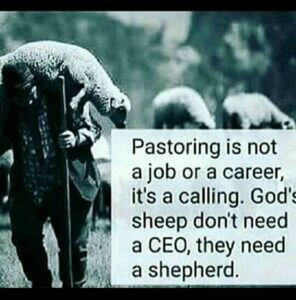 Good Day Beloved, Thank you for your patient with us. Thank you for all your comments, observations, feedbacks and time spent on this platform. We cherish your presence here.
Beloved! We are in perilous time when kidnappings, banditry and other vices have become daily occurrences. But the Lord is saying, do not be afraid! Be strong in the Lord! Be bold & be courageous! They will be defeated with prayer, because the God that answers prayer with signs & wonders is still alive.

In the name of Jesus Christ of Nazareth, & by the power in the Blood of Jesus, in this year 2021, you will never be a victim to whatever calamity, affliction, or tragedies
flying around in the name of Jesus, Amen!
Shalom!