By Dr D.K Olukoya, General Overseer MFM worldwide
TOPIC FOR TODAY 25-10-21: God's word: More than gold or silver 1
Fire Scripture: Psalm 19:7-11
From time immemorial, believers have sought answers to some important questions: How do you stay alive and not dead? How do you stay wise and not foolish? And how do you stay happy in God and not miserable? The answer is this: meditate on the law of the Lord day and night (Psalm 1:1-3).
So, for the sake of your life, wisdom, joy and prevailing prayers, I want you to give yourself this year with unshakable commitment to being in the word of God every day. The benefits of the word of God are unquantifiable. So, what are some of these benefits? What is this "great reward" that Psalm 19:11 talked about that makes meditating on the Bible so much better than much fine gold?


The life-giving and life-nourishing benefit is the first thing David mentioned because it is the basis of everything else. Psalm 19:7 affirms that the law of the Lord is perfect, reviving the soul or restoring life. When life is non-existent or it is in jeopardy, the law of the Lord brings it back. Jesus said, "Man shall not live by bread alone but by every word that proceeds from the mouth of God" (Matthew 4:4).
Jesus fasted for 40 days and quoted the word to defeat the devil in his hour of temptation. Physical food can only give physical life, but the word of God gives spiritual life, life that never ends. You cannot maintain dynamic, powerful, vibrant life in God if you neglect His word. That is because the law of the Lord is perfect and it revives the soul.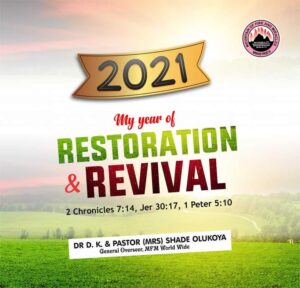 Our life begins with the word and we stay alive by the word. If we abandon the word of God, we will die spiritually. Only the word of God gives the life which matters in the end. Also, the law of the Lord revives the soul because God has made it the means of life. Without it we perish. There is nothing more valuable than knowing and keeping God's word.
You cannot put a price tag on Scripture. There is nothing more valuable than knowing and keeping God's word but the greatest value comes in not only knowing but keeping God's word. My prayer for you today is that you will understand the supreme value of knowing and keeping God's word and commit yourself to reading and following it yourself.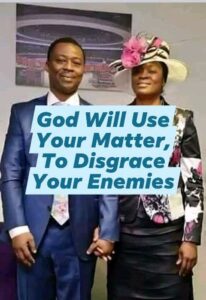 Memory Verse:
Psalm 19:9 – 10 – The fear of the Lord is clean, enduring forever; the ordinances of the Lord are true, and righteous altogether. More to be desired are they than gold, even much fine gold;
Motivational Quote:
God's word works for those who work it daily.
Prophetic Word:
The word of God shall not turn to a famine in your life, in Jesus name.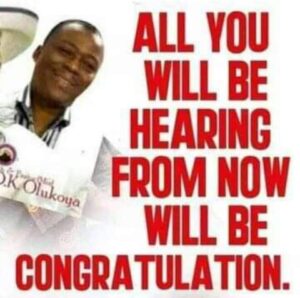 HYMN:
Lord, Make Your Word My Rule
1. Lord, make your word my rule,
in it may I rejoice;
your glory be my aim,
your holy will, my choice:
2. Your promises my hope,
your providence my guard;
your arm my strong support,
yourself my great reward. PRAYER POINTS:
MORNING
1. Lord, let not Your word depart from my mouth, in the name of Jesus.
2. Lord, help me that I might meditate on Your word day and night, in the name of Jesus.
3. Lord, let me observe to do according to all that is written in Your word, in the name of Jesus.
EVENING
4. Lord, let Your word grow and prevail in my life, in the name of Jesus.
5. Lord, I declare my delight in Your word, day and night, in the name of Jesus.
6. I shall be a hearer and a doer of Your word, in the name of Jesus.
7. I shall not walk in the way of the ungodly, in the name of Jesus.
BIBLE IN ONE YEAR: Luke 17:11-37; Luke 18:14


SPECIAL NOTE!
Beloved Reader, the best way to enjoy the best of God is to make Jesus Christ your personal Lord & Saviour.  And remember! John 3:3 says, "Truly, truly, I say to you, unless ye are born again, ye cannot see the kingdom of God."
If you are ready to give your life to Christ Jesus, please pray the displayed prayer below in faith:
Lord Jesus, I am a sinner. I confess all my sin, have mercy on me, forgive me all my sin. Lord Jesus come into my life. I accept You as my Lord and Personal Saviour. I believe in my heart You died and rose from the dead to save me. Thank You Lord for saving me, in Jesus name Amen.
If you just prayed the prayer of salvation online please send your testimonies and prayer request to ecounselling@mountainoffire.org, +234 (803) 078-0919 OR +234 (817) 363-1657.



Beware! This Scripture: "And because iniquity shall abound, the love of many shall wax cold," Matt 24:12, is happening in our days.
Our prayer is: any power or any problem that will kill our love for God, blood of Jesus shall destroy and flush them away from us, through Jesus Christ our Lord, Amen.
Thank you for your patient with us. And thank you for all your comments, observations, feedbacks and time spent on this platform. We cherish your presence here.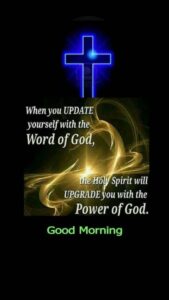 Beloved! We are in perilous time when kidnappings, banditry and other vices have become daily occurrences. But the Lord is saying, do not be afraid! Be strong in the Lord! Be bold & be courageous!
In the name of Jesus Christ of Nazareth, you shall not be a victim to whatever calamity flying around by day or by night, in the name of Jesus, Amen!
Shalom!