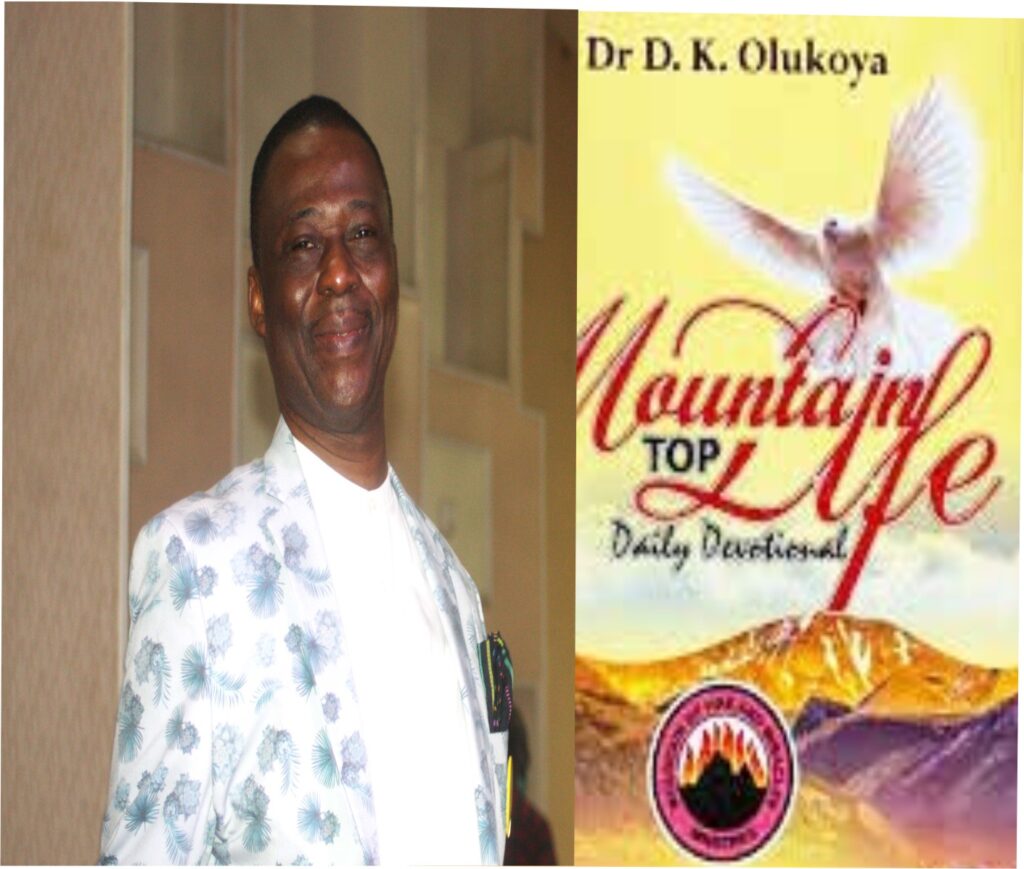 Written by Dr D.K Olukoya, General Overseer MFM worldwide
Posted by allcitynews.ng
TOPIC for SAT 14/05/22:- Holy Spirit: the power of the believer (3)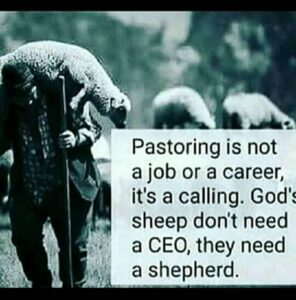 WELCOME to MFM Devotional 14:5:22
.
BIBLE in one YEAR: Judges 18, Judges 19, John 8:12-30, Psalm 60:5-12
FIRE SCRIPTURE: John 4:1-24 (KJV)
1 When therefore the Lord knew how the Pharisees had heard that Jesus made and baptized more disciples than John,
2 (Though Jesus himself baptized not, but his disciples,)
3 He left Judaea, and departed again into Galilee.
4 And he must needs go through Samaria.
5 Then cometh he to a city of Samaria, which is called Sychar, near to the parcel of ground that Jacob gave to his son Joseph.
6 Now Jacob's well was there. Jesus therefore, being wearied with his journey, sat thus on the well: and it was about the sixth hour.
7 There cometh a woman of Samaria to draw water: Jesus saith unto her, Give me to drink.
8 (For his disciples were gone away unto the city to buy meat.)
9 Then saith the woman of Samaria unto him, How is it that thou, being a Jew, askest drink of me, which am a woman of Samaria? for the Jews have no dealings with the Samaritans.
10 Jesus answered and said unto her, If thou knewest the gift of God, and who it is that saith to thee, Give me to drink; thou wouldest have asked of him, and he would have given thee living water.
11 The woman saith unto him, Sir, thou hast nothing to draw with, and the well is deep: from whence then hast thou that living water?
12 Art thou greater than our father Jacob, which gave us the well, and drank thereof himself, and his children, and his cattle?
13 Jesus answered and said unto her, Whosoever drinketh of this water shall thirst again:
14 But whosoever drinketh of the water that I shall give him shall never thirst; but the water that I shall give him shall be in him a well of water springing up into everlasting life.
15 The woman saith unto him, Sir, give me this water, that I thirst not, neither come hither to draw.
16 Jesus saith unto her, Go, call thy husband, and come hither.
17 The woman answered and said, I have no husband. Jesus said unto her, Thou hast well said, I have no husband:
18 For thou hast had five husbands; and he whom thou now hast is not thy husband: in that saidst thou truly.
19 The woman saith unto him, Sir, I perceive that thou art a prophet.
20 Our fathers worshipped in this mountain; and ye say, that in Jerusalem is the place where men ought to worship.
21 Jesus saith unto her, Woman, believe me, the hour cometh, when ye shall neither in this mountain, nor yet at Jerusalem, worship the Father.
22 Ye worship ye know not what: we know what we worship: for salvation is of the Jews.
23 But the hour cometh, and now is, when the true worshippers shall worship the Father in spirit and in truth: for the Father seeketh such to worship him.
24 God is a Spirit: and they that worship him must worship him in spirit and in truth.
MEMORY VERSE: "Then he answered and spake unto me, saying, This is the word of the LORD unto Zerubbabel, saying, Not by might, nor by power, but by my spirit, saith the LORD of hosts." – Zechariah 4:6
MOTIVATIONAL QUOTES:
With the power of the Holy Spirit, we can do all things.
PRAISE and WORSHIP:
Take praise and worship songs as led by the Holy Spirit.
PROPHETIC WORD FOR TODAY:
LET THE POWER OF THE HOLY SPIRIT OVERSHADOW YOU NOW AND ALWAYS, IN THE NAME OF JESUS.
MFM Devotional 14/5/22 MESSAGE:
Failure to walk in obedience to the leading of the Holy Spirit will result in powerlessness, failure and disappointment. It behoves us therefore as believers to walk in total obedience to Him.
When we are totally yielded to the Holy Spirit, we stand to experience a lot of benefits such as the following: wisdom, knowledge, and understanding to know the truth and how to apply it to specific situations (1 Corinthians 12:8). He gives us strength such that even when we are tired, we do not expire or burn out. Many believers are burning out today because they lack the wisdom of the Holy, which the Bible says is profitable to direct (Ecclesiastes 10:10b).
The Holy Spirit helps us not to get discouraged by the challenges that we face as children of God in our daily activities and life generally.
When we are aware that it is by the power of the Holy Spirit that we move and not by our own power or might, we are able to forge ahead to accomplish any assignment He has for us, no matter how difficult they may be (Zechariah 4:6). We rely on God to see us through rather than try to manipulate or scheme to achieve our goals. So, even when we experience distress, we will not become negatively desperate or cut corners to get things done as children of God.
When we do God's work with the help of the Holy Spirit, and according to His leading, we will be successful and blessed, no matter what is happening around us. However, the fact that we are walking in the Spirit does not mean that life will be easy. But we will continue, knowing that we have a Helper who will never leave us nor forsake us. That is our confidence (Romans 4:21).
PRAYER POINTS:
MORNING
1. Father Lord, baptise me with the power of the Holy Ghost, in the name of Jesus.
2. Grace to live in complete obedience to the Holy Spirit, come upon my life, in the name of Jesus.
3. O Lord, release Your warrior angels to scatter the camp of my enemy, in the name of Jesus.
EVENING
4. Let my life be released from every bondage, in the name of Jesus.
5. Every wall of satan against my life, be broken, in the name of Jesus.
6. O God, arise and let my head be lifted up, in the name of Jesus.
7. The labour of my hands shall prosper, in the name of Jesus.
Allcitynews.ng NOTICE BOARD:
Salvation of your soul is very vital to God.
Beloved Reader, Remember! John 3:3 says, "Truly, truly, I say to you, unless ye are born again, ye cannot see the kingdom of God."
If you are ready to give your life to Christ Jesus, please pray the displayed prayer below in faith:
Lord Jesus, I am a sinner. I confess all my sin, have mercy on me, forgive me all my sin. Lord Jesus come into my life. I accept You as my Lord and Personal Saviour. I believe in my heart You died and rose from the dead to set me free. Thank You Lord for saving me, in Jesus name Amen.
If you just prayed the prayer of salvation! Congratulations! You are now born again. You need to belong to a Bible-Believing Church where you can know more. For testimonies, counselling or prayer requests, write to ecounselling@mountainoffire.org, +234 (803) 078-0919 OR +234 (817) 363-1657.
MAY THE PEACE OF THE LORD BE WITH YOU!!
Advertise or Publish a Story on allcitynews.ng: Kindly contact us at ojezand@yahoo.com. Have breaking story! Please send such with pictorial evidence to the above email. Thank you.
Disclaimer:
Comments expressed here do not reflect the opinions of allcitynews.ng or any employee thereof. It assumes no responsibility or liability for any errors or omissions in the comments.