By C.A.C WORLDWIDE
TOPIC FOR MON: 24/1/22: Don't be a false teacher
Read: Revelation 2:12-15
Revelation 2:12-15 And to the angel of the church in Pergamos write; These things saith he which hath the sharp sword with two edges; I know thy works, and where thou dwellest, even where Satan's seat is: and thou holdest fast my name, and hast not denied my faith, even in those days wherein Antipas was my faithful martyr, who was slain among you, where Satan dwelleth.
But I have a few things against thee, because thou hast there them that hold the doctrine of Balaam, who taught Balac to cast a stumblingblock before the children of Israel, to eat things sacrificed unto idols, and to commit fornication.
So hast thou also them that hold the doctrine of the Nicolaitanes, which thing I hate.
MEMORISE: But I have a few things against you, because you have there those who hold the doctrine of Balaam… (Revelation 2:14)
EXPOSITION
A heretic is someone who holds a contrary opinion to an established belief, of especially, a religious organisation. Someone describes it as "a crime against Christianity."
One of the fiercest battles the early Church fought was against heresies. Hell, having lost the persecution battle, decided subtly to infiltrate the body of Christ through false teachings. Ecumenical Council meetings had to be summoned severally to resolve many of these satanic doctrinal fallacies (Acts 15:1-6ff).

Although, these mistaken, straying, false mixed multitudes (cf. 2 Tim. 3:5) masked as either prophets or teachers of God's Word, they were leading the saints astray doctrinally. The Apostles of old however, and subsequent fathers of faith, did the needful by silencing such in their own times.
In this regard, the Church at Pergamum was warned to identify and beware of these people and their teachings. Our Lord Jesus charged them to repent of the doctrines of such acts capable of causing God's people to stumble, eating things sacrificed to idols, and fornication. These things were supposedly initiated, and being taught by a so-called prophet, called Balaam!
These three corrupting agents and leaven mentioned and taught as doctrines had since been the major results, among others, of all the teachings of the false teachers. Compare this with the experience of Church in Thyatira (Rev. 2:18-24). It is written, 'Flee fornication!' (1 Cor. 6:18ff). It is also written: 'Little children, keep yourselves from idols' (1 Jn. 5:21).
May we find God's grace to expose and deal with false teachings/practices amidst us, in Jesus' name. Amen.
PRAYER POINTS
1. Thank God for Christ's eyes on His Church.
2. Pray that God should empower our Church leaders to do the needful against heretics and their heresies.
3. O Lord, make me an effective agent of Yours in fighting against the false teachers and their doctrines/practices.
EXTRA READING FOR TODAY: Exodus 17 – 19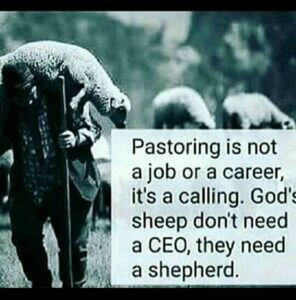 SPECIAL NOTICE:
Beloved Reader, Remember! John 3:3 says, "Truly, truly, I say to you, unless ye are born again, ye cannot see the kingdom of God."
If you are ready to give your life to Christ Jesus, please pray the displayed prayer below in faith:
Lord Jesus, I am a sinner. I confess all my sin, have mercy on me, forgive me all my sin. Lord Jesus come into my life. I accept You as my Lord and Personal Saviour. I believe in my heart You died and rose from the dead to save me. Thank You Lord for saving me, in Jesus name Amen.
If you just prayed the prayer of salvation! Congratulations! You are now born again. You need to belong to a Bible-Believing Church where you can know more. For testimonies, counselling or prayer requests, visit, CAC 13 Celestial Way, Ketu 100242, Lagos.
Beware! This Scripture: "And because iniquity shall abound, the love of many shall wax cold," Matt 24:12, is happening in our days.
Our prayer is: any power or any problem that will kill our love for God, blood of Jesus shall destroy and flush them away from us, through Jesus Christ our Lord, Amen. Thank you for your patient with us. And thank you for all your comments, observations, feedbacks and time spent on this platform. We cherish your presence here.
Beloved! We are in perilous time when kidnappings, banditry and other vices have become daily occurrences. But the Lord is saying, do not be afraid! Be strong in the Lord! Be bold & be courageous!
In the name of Jesus Christ of Nazareth, you shall not be a victim to whatever calamity flying around by day or by night, in the name of Jesus, Amen!
Shalom!