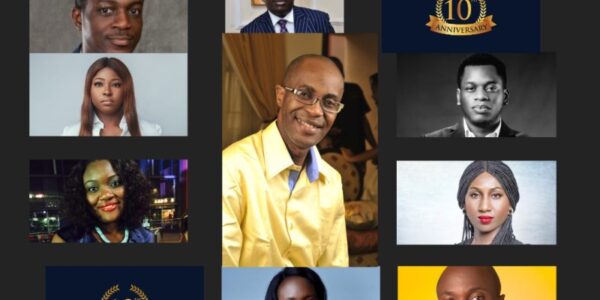 Posted by allcitynews.ng
Brand Journalists' Association of Nigeria (BJAN) has announced Chief Executive Officer, Nitro 121, Lampe Omoyele as Keynote Speaker, alongside Chief Executive Officer, Association of Advertising Agencies of Nigeria (AAAN), Kemi Fabusoro, Emeka Obia from Publicis Groupe/Redefini,
CEO ID Africa, Femi Falodun, Oluwarantimi Olaniyan, Business Lead Quadrant MSL, Chineze Amanfo,Lead Public Relations Lead 9Mobile, Nelson Ochonogor,Founder/CEO Digiculture,Nigeria, as part of panelists at her marketing conference this year.
The 2022 edition, which is the 10th anniversary in the series, is scheduled for November 25, at Oriental Hotel, Victoria Island, Lagos.
The event, according to the body of journalists covering the brands and marketing communications sector seeks to bring together stakeholders within the IMC space to deliberate on burning issues affecting the sector in particular and the economy in general.
Omoyele, Nitro 121 Limited CEO, will deliver the keynote address on the theme: "BRANDS AND THE ROLE OF TECHNOLOGY IN A DISRUPTIVE ECONOMY," alongside key respected players within the industry who will be on the panel to drive the conversation.
Clara Chinwe Okoro, BJAN chairman, said this year's conference is part of the association's efforts at deepening discussions on issues affecting brands as they grapple with the ever innovative role technology is playing in the marketing communications terrain.
"Our desire at this conference is to brainstorm on how technology has changed people's way of thinking and how it has transformed the way they interact with brands," Clara said.
The maiden edition held in Abeokuta back in 2012, the Ogun State capital with the theme: "Repositioning Centenary Brands to Align with Modern Realities.
Speaking further Clara said " This 10th Anniversary Edition would present an opportunity for the association to present awards to brands and personalities that in the past decade has emerged as the most recognized in their categories of influence in the Marketing Communications industry"
The Award ceremony would take place immediately after the Lecture at the same venue.