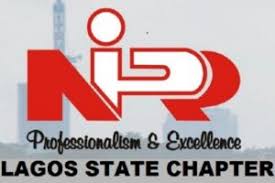 By allcitynews.ng
The Nigerian Institute of Public Relations (NIPR), Lagos chapter has announced its readiness for the 9th stakeholders' conference on leadership and poverty eradication.
In the statement by the Lagos NIPR
Comfort Obot Nwankwo,said this year's conference is being tailored toward leadership building and tackling of poverty.
The 2022 edition which is in collaboration with Addefort Limited, themed Conversations on Leadership and Poverty Eradication, will be holding at the MUSON Centre, Onikan, Lagos on Thursday, August 18, 2022, by 10:00am.
Noting that the Institute recognises the relevance of all participants in this year's edition, she stressed that as "eradicating poverty in all its forms remains one of the greatest challenges facing humanity. Noting that Nigeria is not an exemption, despite the efforts of government in the country, she said too many are still struggling for the most basic human needs. United Nations' Sustainable
Development Goals (SDGs).
The need to eradicate poverty ranks first among the United Nations' SDGs envision2030. According to the report, "the SDGs are a bold commitment to finish what we started, and end poverty in all forms and dimensions by 2030.
In the light of this, "the need for effective leadership in government and institutions to ensure that we reduce the proportion of men, women and children of all ages living in poverty by 2030 based on the United Nations' SDGs cannot be over emphasized. There is the need for government to implement programmes and policies to end poverty in all its dimensions, to support accelerated investment in poverty eradication actions.
"In developing countries like ours, new threats brought on by regional conflicts and food insecurity, mean even more work is needed to bring people out of poverty.
"The conference will engage relevant stakeholders on likely way forward, for instance the need for responsible leadership, improved corporate social responsibility, commitment of
organisations and institutions to empowerment and development of their immediate communities. It will address the need for an enhanced Social security, a sustainable welfare scheme; implementation of nationally appropriate social protection systems and measures for all."
Moreover, the Nwankwo said, "The conference will be expected to address ways to ensure that all men and women, in particular the poor and the vulnerable, have access to economic resources, basic services, natural resources, appropriate new technology and financial services, including microfinance. It will look at how to build the resilience of the poor and those in vulnerable situations and reduce their exposure and vulnerability to economic, social and environmental shocks and disasters."
Participants at the conference will include; Representatives from Government, Public Relations Practitioners, Economic Experts, The United Nations, Embassies, Corporate
Organisations, Institutions, NGOs, HODs of relevant Agencies, and the media among other stakeholders.