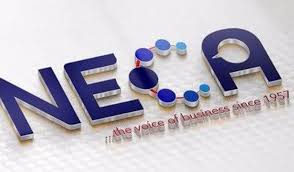 …..wants all those involved in fuel subsidy scam brought to book
By allcitynews.ng
Apparently worried by the continued scarcity of fuel in spite of illegal hike in pump price by oil marketers coupled with public announcement whereby Federal Government has denied given permission for such increment, the leadership of Organised Private Sector of Nigeria (OPSN) has described the lingering scarcity of petroleum product as  embarrasment and shame of a nation that is blessed with abundant natural resources.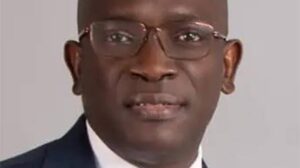 Additionally, OPS reiterating its worry, expressed its displeasure noting that the age-long fuel subsidy was in fact, subsidising inefficiency, corruption and consumption.
Although marketers have illegally and illegally adjusted the pump price of fuel from N180 to N195, yet allcitynews.ng noticed that long queues are still seen at filling stations.
Although the OPS reiterated its call for gradual removal of subsidy, it stated that it should be done with clear roadmap whereby it would cushion mechanism for the citizens.
The mouthpiece of OPS,  NECA Director General, Mr Adewale-Smitt Oyerinde in a statement lamented that in spite that the country has sunk over N20 trillion in a decade on fuel subsidy, that in 2022 alone, over N5 trillion was expended and over N3 trillion budgeted for same in the 2023 budget, yet the mystery surrounding scarcity of fuel has not been resolved.
He lamented that it becomes more worrisome since the same product that is being subsidized and supposed to be sold at pump price of about N165 per litre is being sold for over N300 and in some instances N650 per litre across the nation.
According to Oyerinde "Since 1973 when fuel subsidy mechanism was introduced as a tool to cushion the landing cost of the petroleum products as a result of the Turn Around Maintenance of the refineries, subsidy has taken a frightening turn, becoming a major drain in the purse of the nation. It is no gainsaying, that the subsidy regime as currently operated is shrouded in secrecy and fraught with corruption. The humongous amount spent in the guise of subsidy regime is literally being used to subsidize inefficiency, corruption and consumption."
Still expressing the mind of OPSN, Oyerinde said that in other climes, these funds would have been judiciously used for more productive activities that will directly impact the lives of citizens, most especially provision of infrastructural facilities.
"Few years ago, the report of a Presidential Committee on Verification and Reconciliation of Fuel Subsidy Payments between 2009 and 2011, showed that about ₦667b (about $4.3b) was being mismanaged annually subsidizing millions of litres of petrol that Nigerians never used, or even needed. Recent comments by high-ranking Government officials including the Comptroller-General of Customs also alluded to the fact that the subsidy scheme is a brazen rape of our scarce resources.
"While the major misalignment within stakeholders is basically on the likely effect of the sudden subsidy removal and attendant price adjustment on household income and general standard of living of Nigerians, the greater argument remains the unsustainability, fiscal loss and the recklessness associated with the subsidy regime. This argument is further weakened by the current situation where Nigerians are already paying over N300-N650 per litre for the same product that is supposed to have been subsidized."
Moreover the DG said "While we strongly recommend that the fuel subsidy regime should be removed by Government by June 2023, as contained in the Appropriation Act, 2023, we also strongly urge that Government should not spare any effort to complete the Turn Around Maintenance of the four refineries before the June, 2023 date; institute a judicial enquiry involving employers and workers representatives to ascertain those that are culpable in the fuel subsidy scam and make necessary adjustment to the Finance Bill 2022, by removing sections that contradicts the Petroleum Industry Act, for the rapid development of the Oil and Gas industry; jointly develop with stakeholders realistic and applicable cushioning mechanism for citizens beyond providing palliatives, which were in the past, superficial."
For ADVERT Placement; for EVENT Coverage; Have story to PUBLISH;
HAVE Breaking story with pictorial evidence OR wants to assist allcitynews.ng by DONATIONS, kindly contact us via ojezand@yahoo.com. Thank you.
Disclaimer:
Comments expressed here do not in anyway reflect the opinions of allcitynews.ng or any employee thereof. It assumes no responsibility or liability for any errors or omissions in the comments.
Allcitynews.ng's goal: To be the most influential, informative and reliable issues-based online newspaper in working for the unity, peace and development of the Country