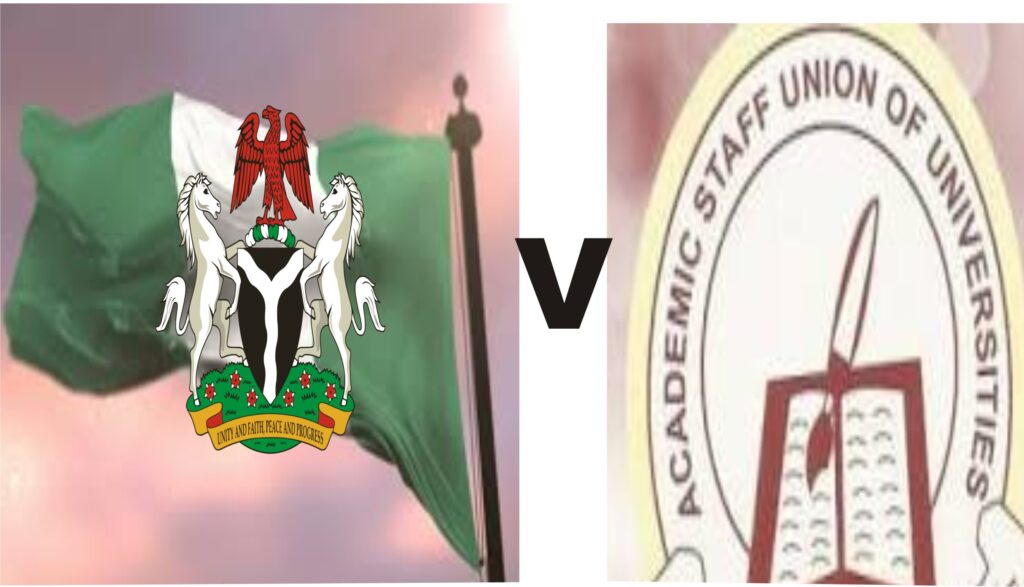 The leadership of Academic Staff Union of Universities (ASUU), has cried out against the deliberate attempts to promote private universities at the exepnse public universities.
Noting that Federal Government and some politicians who have stakes in private universities are making frantic efforts to waste public universities, the union cited "the government dribbling the union since 2017 and was not sincere in finding a lasting solution to ASUU/Federal Government impasse," as reason for what he said.
Academic Staff Union of Universities (ASUU) President, Professor Emmanuel Osodeke who made this known also said the country is lossing talented public university lecturers to oversea jobs and to private universities within the country.
Lamenting that Federal Government is "deliberately and consciously" destroying public universities to promote private ones owned by the political class, Osodeke pointed out that already there is mass resignation of lecturers from the nation's universities for greener pastures abroad as the strike lingers, stressed "public universities may lose best brains" as a result of refusal by FG to meet some of the demands, including payment of seven months' backlog of salaries accrued during the strike.
The university helmsman said that many ASUU members are now engaged in farming and other economic activities, while a large number have left the country.
Similarly he reminded FG that their belief that they are punishing the lecturers was a misconception on the part of government because they will find better alternatives.
"So many lecturers are leaving to engage in farming and others; lecturers are tired of the treatment they're receiving from the government and because of this, they are looking for alternatives. So many more will leave even after the strike too.
''I pity the country; Nigeria will be the loser for it. Instead of coming to the table; look at how they will solve the issue, rather, they believe in punishing lecturers. It's so sad. Your lecturers went on strike, you believe they will become hungry and come back to beg. Many lecturers will also leave to venture into other areas; some are also looking at becoming self-employed," he said.
However, the Federal Government is considering the option of proscribing ASUU if it fails to call off the prolonged strike after an offer was made to it.
The Minister of education, Adamu Adamu, who made this known revealed that the government has approved an additional N100 billion for the university sector as part of the understanding in the re-negotiation of the 2009 agreement.
Besides, N50 billion was equally approved to be shared by the university-based unions as earned allowances.
ADVERTISE or PUBLISH a Story on allcitynews.ng: Kindly contact us at ojezand@yahoo.com. Breaking stories should be sent to the above email and substantiated with pictorial evidence.
Disclaimer:
Comments expressed here do not reflect the opinions of allcitynews.ng or any employee thereof. It assumes no responsibility or liability for any errors or omissions in the content of this site.