… Ojelabi, Daranijo, Dr. Oboti, others send birthday messages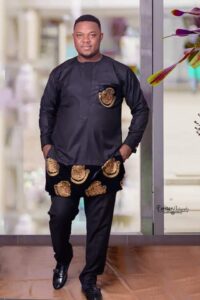 Senior Assistant to President Obasanjo on Religious Matters, Pastor Dotun Ojelabi and the Chief Executive Officer Integral OD Ltd United Kingdom, Graeme Jolly, joined a host of dignitaries to send birthday messages to Sucex Bright, Founder of Focus Africa Series as he turned 39.
They prayed and wished Sucex Bright an eventful celebration even as they poured encomiums on him.
Others are; Sinari Daranijo, Board Member Lagos State Employment Trust Fund, Group Managing Director Mekatric Group, Dr Kingsley Oboti, Mophentel Keistseng Political Analyst from Bostwana and many other friends and business associates from across Africa.
Born 39 years ago in Abia State Nigeria, Sucex Bright has distinguished himself as a trail blazer and a social change-maker. He has an impressive resume that includes excelling as a banker and a product marketer.
His work history includes: Finance staff at Shell Nigerian Gas, Marketer at Finbank, Administrative Manager at Mek Oil & Gas and later on Mekatrice Diagnostics Ltd where he brokered a partnership deal between Newham University Teaching Hospital East London and Mekatrice Diagnostics Limited. 
Sucex Bright consults for a number of high profile organizations around the world. In 2010 he became the youngest Director at Integral OD, a Management Consulting firm in the United Kingdom and Italy, where he overseas West African Region developing training programs for middle level Managers.
In 2014, he became the Business Development Manager at London Academy Business School for Nigerian Business. He was later the same year appointed The Country Co-Ordinator for Africa Youth Chamber of Commerce & Investment – an umbrella body for Youth Entrepreneurs in Africa and then confirmed a Director in 2017.
Presently, Sucex consults for Partners in People Africa; Triple 7 events, ADAA Projects and Orange Hub by Alpha Morgan Capital. He recently ventured into event management/host and has handled many jobs for James Adekunle Ojelabi Foundation and Dotun Ojelabi 50th Birthday Colloquium.
He was the official host of Business Day Newspapers SME Clinic and Millennial Hangouts, a monthly event series for SMEs and millennials.
Sucex Bright has to his credits many awards among which are: "Most Inspiring Young person in Africa" Awards at the Ghana/Nigeria Achievers Award in Accra Ghana in 2017. In February 2020 he received young Directors Award from International Educational Summit & Awards in Bangkok Thailand for his continuous innovation toward youth empowerment in Africa.
In 2015 Bright was awarded Young Kids Ambassador for being a positive influence to young people at an award ceremony held at Golden Tulip Hotel & Conference Center in Lagos.
He is the founder Africa Youth Leadership & Economic Summit and Focus Africa Series- emerging brands under the umbrella body of youth Entrepreneurs and leaders in Africa. Both arms organize and host conferences anually in different cities in Africa.
As a contributory columnist at Business Day and Guardian newspapers, Bright has written articles such as: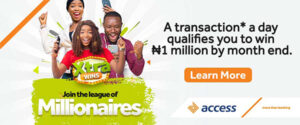 Business opportunities in the coming decade will be created by African startups.
'Tackling Youth Restiveness and crime through Sport Entrepreneurship an AYLES solution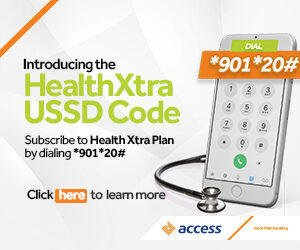 Entrepreneurship: Ideas precede capital. He is also the publisher of Focus Africa Magazine which focuses on profiling successful leaders in Business, politics and the Economy.



A happily married man and ardent advocate of peace and unity, Sucex Bright loves to write and speaks at conferences locally and internationally.