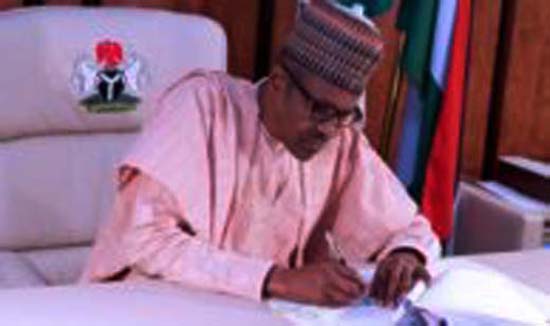 By allcitynews.ng
Finally, there seems to be light at the end of the tunnel of electricity generatiom following the amended Constitution signed by President Muhammadu Buhari.
This signing, according to allcitynews finding, has given state  governments power to own, generate and transmit their own electricity.
Just as state governments can now have their railways.
With the signing of this amended Constitution the over dependence on one source for electricity generation can no longer be.
For ADVERT Placement; for EVENT Coverage; Have story to PUBLISH;
HAVE Breaking story with pictorial evidence OR wants to assist allcitynews.ng
by DONATIONS, kindly contact us via ojezand@yahoo.com. Thank you..
Disclaimer:
Comments expressed here do not in anyway reflect the opinions of allcitynews.ng or any employee thereof. It assumes no responsibility or liability for any errors or omissions in the comments.
Allcitynews.ng's goal: To be the most influential, informative and reliable issues-based online newspaper in working for the unity, peace and development of the Country.