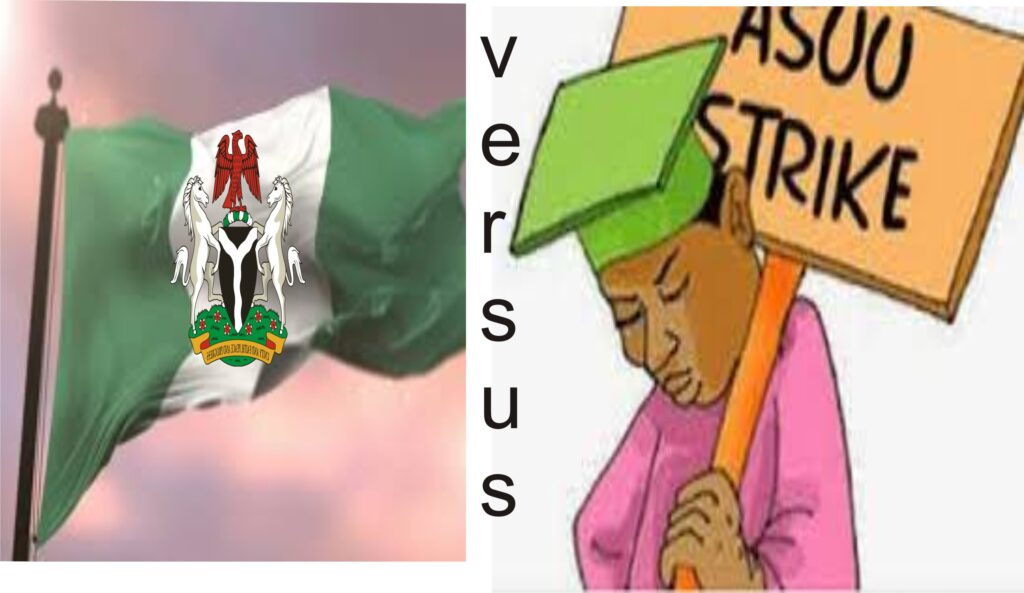 By allcitynews.ng
As Federal Government came out with fresh move on implementation of no work no pay, the lecturers have also come out with no payment of arrears, no work.
The leadership of Academic Staff Union of Universities on Thursday reiteratedly said it would not call off its strike until the salary arrears of its members were paid.
The university lecturers also said they would not teach students to make up for the six months they had been on strike if the Federal Government failed to pay for the "period of strike."
The union's National President, Comrade (Prof) Emmanuel Osodeke, who made this known yesterday based on the statement by the Minister of Education, Adamu Adamu, noted that statement of Federal Government that it is not ready to  concede to ASUU's demands for the backlog of salaries withheld within the period, as mere talk insisted that unless they are paid their arrears, then there will not be middle ground between them.
It would be recalled that ASUU embarked on a one-month warning strike on Valentine Day, February 14 2022, and extended the strike several times in the past six months over their demands for proper funding of all government-owned universities nationwide.
Other associations such as the Senior Staff Association of Nigerian Universities, Non-Academic Staff Union of Allied and Educational Institutions and National Association of Academic Technologists later began their own, shutting down public universities nationwide.
Adamu had told State House correspondents on Thursday that the government would not pay the lecturers for the period of strike.
But reacting to the government's position, Osodeke said, "He is joking. If they fail to pay, we will not teach those students; we won't make up for that period. We will start a new session (2022/2023). We won't conduct examinations; we will start a fresh session totally.
"Lecturers are not doctors that once life is gone, it can't be brought back. For lecturers, we can still resume where we stopped and still teach them and make up for lost time. But for us, if they fail to pay we won't make up for the lost time. We won't go back to fill backlogs; the schools will start a new session, 2022/2023. Examinations and the period lost won't be taught."
Moreover he said, ''If they want to do 'no work no pay,' we will also do 'no pay no work.' If they won't pay the backlog, we won't teach the backlog. We are not like other workers. He doesn't know what he is saying."