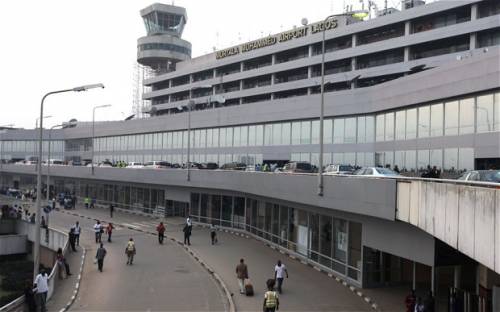 By sunnews/allcitynews.ng
About 93 bird strike incidents occurred across Nigerian airports in the first half of 2022, the Nigerian Civil Aviation Authority (NCAA) has revealed.
Out of the number, 54 of such bird strike incidents happened at the Murtala Muhammed Airport (MMA), Lagos alone, and experts have estimated that this has cost airlines over N15 billion in losses due to repairs on aircraft.
Speaking at the the workshop organised by the Search and Rescue Mission of the Nigerian Airspace Management Agency (NAMA) on Wednesday in Lagos, Mr. Azike Edozie, Head Bird/Wildlife Hazard Control of the NCAA, decried the high incidents arising from bird strike incidents in the industry, saying that 98 per cent of bird strike incidents occurred at the airports, especially during takeoff and landing.
Edozie however said that the responsibility of keeping the airspace safe from birds incidents rests with every stakeholder in the industry, including airline operators, security agencies and the Federal Airports Authority of Nigeria (FAAN).
He expressed hope that the respective agencies would find a lasting solution to the menace soon, decrying that airlines were losing million of dollars to the incident annually.
''My record shows that we have had at least 93 bird strike incidents in all our airports between January this year to June and out of this number, 54 of it happened in Lagos Airport alone, which represents about 70 per cent of the total occurrences.
''We all have to proffer a solution to this menace and I do hope we have a lasting solution to it because everyone, especially the airlines are losing money," he said.
Also, Mr. Adetunji Adetutu, Head of Unit, Bird Control, FAAN, Murtala Muhammed International Airport (MMIA), Lagos in his presentation pointed out that no airline was immune from the incident of bird strikes.
He also blamed some of the pilots for the high bird strike rates in the industry, stressing that some of the pilots are always in a hurry to depart an airport and usually violate the instructions of Air Traffic Controllers (ATC).
He insisted that it is necessary for the airlines and their pilots to adhere to the instructions issued by ATCs.
Adetutu however said that FAAN as the airport landlord was doing its best to curb the spread of the incident through the procurement of modern equipment, which would go a long way to reducing its impact.
By Chinelo Obogo, Sunnewspaper