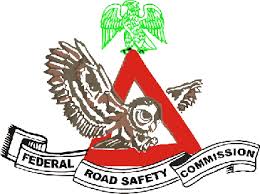 By allcitynews.ng
*1. TRAFFIC LIGHT/SIGN VIOLATION*
Penalty: N2,000
*2. ROAD OBSTRUCTION*
Penalty: N3,000
*3. ROUTE VIOLATION*
Penalty: N5,000
*4. DRIVER'S LICENCE VIOLATION*
Penalty: N10,000
*5. DANGEROUS DRIVING*
Penalty: N50,000
*6. SPEED LIMIT VIOLATION*
Penalty: N3,000
*7. VEHICLE LICENCE VIOLATION*
Penalty: N3,000
*8. DRIVING UNDER ALCOHOL OR DRUG INFLUENCE*
Penalty: N5,000
*9. DRIVING WITH WORN-OUT TYRE OR WITHOUT SPARE TYRE*
Penalty: N3,000
*10. DRIVING WITHOUT OR WITH SHATTERED WINDSCREEN*
Penalty: N3,000
*11. OVERLOADING*
Penalty: N5,000
*12. DRIVING WITHOUT SEAT BELT*
Penalty: N2, 000
*13. DRIVING A VEHICLE WITH FORGED DOCUMENTS*
Penalty: N20,000
*14. FAILURE TO REPORT AN ACCIDENT*
Penalty: N20,000
*15. VEHICLE NUMBER PLATE VIOLATION*
Penalty: N3,000
*16. WRONGFUL OVERTAKING*
Penalty: N3,000
*17. ROAD MARKING VIOLATION*
Penalty: N5,000
*18. CAUTION SIGN VIOLATION*
Penalty: N3,000
*19. USE OF PHONE WHILE DRIVING*
Penalty: N4,000
*20. UNAUTHORIZED REMOVAL OF OR TAMPERING WITH ROAD SIGNS*
Penalty: N5,000
*21. DO NOT MOVE VIOLATION*
Penalty: N2,000
*22. INADEQUATE CONSTRUCTION WARNING*
Penalty: N50,000
*23. CONSTRUCTION AREA SPEED LIMIT VIOLATION*
Penalty: N3,000
*24. FAILURE TO MOVE OVER*
Penalty: N3,000
*25. FAILURE TO COVER UNSTABLE MATERIALS*
Penalty: N5,000
*26. ATTEMPTING TO CORRUPT A MARSHAL*
Penalty: N10,000
*27. EXCESSIVE SMOKE EMISSION*
Penalty: N5,000
*28. FAILURE TO FIX RED FLAG ON PROJECTED LOAD*
Penalty: N3,000
*29. MEDICAL PERSONNEL OR HOSPITAL REJECTION OF ROAD ACCIDENT VICTIM*
Penalty: N50,000
*30. ASSAULTING MARSHAL ON DUTY*
Penalty: N10,000
*31. OBSTRUCTING MARSHAL ON DUTY*
Penalty: N2,000
*32. CUSTODY FEE*
Penalty: N200 per day after 24 hours
*33. DRIVING WITHOUT SPECIFIED FIRE EXTINGUISHER*
Penalty: N3,000
*34. DRIVING A COMMERCIAL VEHICLE WITHOUT PASSENGER MANIFEST*
Penalty: N10,000
*35. DRIVING A VEHICLE WHILE UNDER 18 YEARS*
Penalty: N2,000
*36. RIDING A MOTORCYCLE WITHOUT A CRASH HELMET*
Penalty: N2,000
*37. MECHANICALLY DEFICIENT VEHICLE*
Penalty: N5,000
*38. FAILURE TO INSTALL SPEED LIMITING DEVICE*
Penalty: N3,000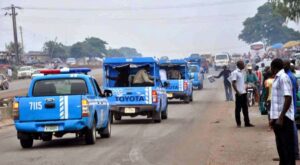 *Note:*
ALL Fines are paid into the Federal Government Revenue Account in any of the commercial banks or online using "Remita" platform, accessible through www.remita.net.
On the *remita.net* website, select "Pay FG Agency; Select FRSC under MDAs; select "Offences" to pay for fines. Complete the other mandatory fields as applicable.
Take the teller/printout to the FRSC office where the booking was made.
*Have this handy and share with your family and friends. It can help you avoid undue harassment !*