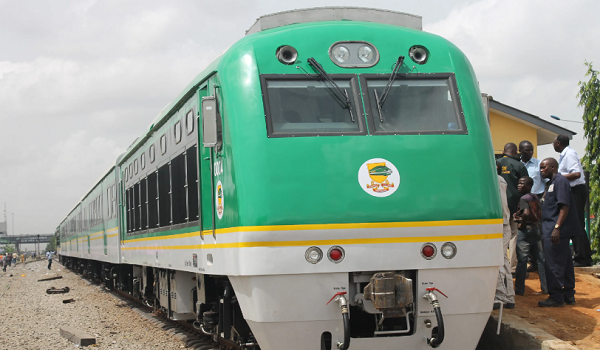 From The Nation by allcitynews.ng
For losing his hard earned money, a man who was unknowingly set to commit suicide by sitting on rail track at Oshodi, Lagos, Nigeria got divine intervention following the sudden stopping of the train.
From report by The Nation Newspaper, allcitynews.ng learnt that "it was a surprising moment for passersby at Cappa/Oshodi on Thursday when a moving train halted for a man who sat absent-mindedly on the rail track.
The man was resting on his hands placed on his knees while ignoring the blasting horns of the train.
The man, who looked dishevelled, when asked why he ignored the warnings, said he was on his way to Arena Shopping Complex when he lost N35,000.
He said the shock of the loss numbed him.
"I was on my way to Arena when I realised I had lost N35,000," he said.
An eyewitness said: "Even I could hear the train horn from a far distance."
What was most surprising for others eyewitnesses was that it was unusual for a train in motion to stop abruptly.
One eyewitness said: "I don't want to witness what I did some few years ago in this same place – how a train smashed a man into smithereens right before me."
For ADVERT Placement in allcitynews.ng!, for EVENT Coverage!, to PUBLISH a story in allcitynews.ng! Or Have breaking story with pictorial evidence, kindly send such to ojezand@yahoo.com. Thank you..
Disclaimer:
Comments expressed here do not reflect the opinions of allcitynews.ng or any employee thereof. It assumes no responsibility or liability for any errors or omissions in the comments.
Allcitynews.ng's goal: To be the most influential, informative and reliable issues-based online newspaper in working for the unity, peace and development of the Country.