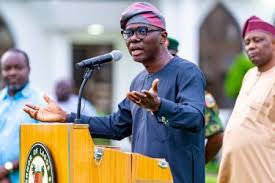 By allcitynews.ng
Trade Union Congress (TUC) Lagos State council has commended Lagos State Governor Babajide Sanwo-Olu over his care for welfare of workers.
In his 2021 May Day speech, Comrade Gbenga Ekundayo, stated that the commendat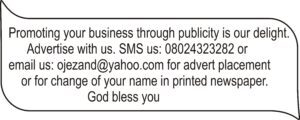 ion became necessary in view of the conducive atmosphere created by Sanwo-Olu's government for the workers in the state.
According to him, "Comrades, despite the devastating impact of Covid-19 on the economy, world of work and the daily lives of the people, it is on record that the Lagos State Government under the watch of Mr. Babajide Olushola Sanwo Olu is consistently prioritizing the welfare of workers.
"It is also on record that Covid-19 has created alot of excuses for so many governors who now renege on their constitutional responsibilities. However, the Babajide Olusola Sanwo Olu administration kept the welfare of workers at the front burner by ensuring salaries and other statutory deductions are paid as and when due. Sir, keep up the good work."
The state TUC helmsman who made this call also called on Lagos State Governor to pay more attention on security of lives and property, saying "Mr. Governor Sir, the rate at which Lagosians are now being attacked at night, particularly in traffic, is becoming worrisome. Alot of people have lost their phones and other valuables as a result of some of these attacks by hoodlums who operate particularly during heavy traffic. Lagos must as a matter of urgency address this security concern.
Likewise Ekundayo appealed to the state governor to make provision of water as one of his prioritised projects in the state.
"Like the popular saying of Late Afrobeat Musician, Fela Anikulapo Kuti "water no get enemy " This popular expression is only affirming the centrality of water to human existence.
"Mr Governor Sir, Lagos State needs to overhaul the existing water infrastucture that is presently operational at the Lagos State Water Corporation. The poor state of water infrastructure in Lagos State is not doing good to the image of the State as a Mega City. There is no doubting the fact that the rapid growth of the megacities of the developing world has posed major challenge for water planning and management. "However, we strongly believe that a deliberate policy direction to address this water situation in Lagos State will gradually move the state away from this water challenge and enable the state to
progressively and effectively develop the necessary infrastructures and management capacities for all water-related activities and services.
"Mr. Governor Sir, we must commend this administration for the massive investment on road infrastructure. As organized labour, we are much aware of the economic benefits attached to road infrastrure particularly for a city like Lagos. For a City like Lagos that prides itself as the *Commercial Nerve Centre of Nigeria* road infrastructure obviously plays a crucial role by providing mobility for the efficient movements of people, goods and services as well as providing accessibility to land and a wide variety of commercial and social activities.



"Sir, we want to appeal that all on-going road construction and maintainace activities being carried out within the state, no matter how small such a project may be, should have signages with the details of contractors including phone numbers, project specification, completion time frame or expected delivery date. This will enable the citizens to track and monitor such projects in their areas so that they can be completed to specification and at the stipulated time."