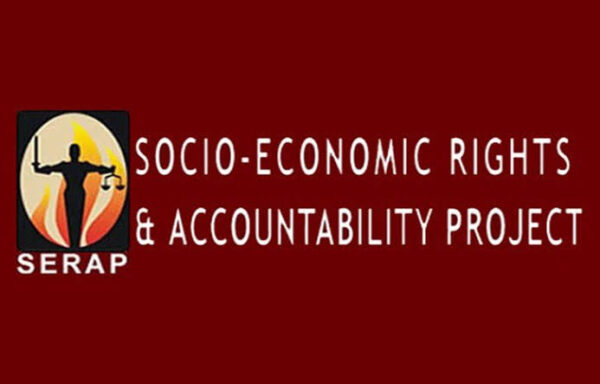 By allcitynews.ng
A Non-Governmental Organisation, Socio-Economic Rights and Accountability Project [SERAP] is set for two-day roundtable meeting on promoting citizen-led accountability in the social protection programme in Lagos State.
The programme, according to the NGO will be a platform for participants to come up with action plan meant to improve transparency and accountability in Lagos State's social protection programme as well as create access to public goods and services.
The Non-profit, nonpartisan, legal, and advocacy organization which is devoted to promoting transparency, accountability, and respect for socio-economic rights in Nigeria, in a bid to create more good governance and dividends of democracy, believed accountability is instrument that must be used by the masses for that purpose.
Based on its past achievements, SERAP received the Wole Soyinka Anti-Corruption Defender Award in 2014 and was nominated for the UN Civil Society Award and Ford Foundation's Jubilee Transparency Award. SERAP is a member of the UNCAC Coalition, a global anti-corruption network of over 350 civil society organizations (CSOs) in over 100 countries. SERAP previously served as one of two Sub-Saharan African civil society representatives on the governing Committee of the Coalition.
The roundtable meeting, organized with support from the European Union- Actions for Citizen Driven Transformation (EU-ACT), aims at bringing together the Lagos State Social Protection Technical Working Group to share and discuss the findings and recommendations of the latest report on the analysis of the Lagos state social protection policy titled "Lagos State Social Protection Policy 2019-2021 Budget Analysis Report''. While we discuss issues relating to persons with disabilities on the first day, we will focus on health and education on the second day will take place in Shore gate Hotel, 29 Joel Ogunnaike Street, GRA, Ikeja, Lagos.
For ADVERT Placement;
for EVENT Coverage;
Have story to PUBLISH;
HAVE Breaking story with pictorial evidence
OR wants to assist allcitynews.ng
by DONATIONS,
kindly contact us via ojezand@yahoo.com. Thank you.
Disclaimer:
Comments expressed here do not in anyway reflect the opinions of allcitynews.ng or any employee thereof. It assumes no responsibility or liability for any errors or omissions in the comments.
Allcitynews.ng's goal: To be the most influential, informative and reliable issues-based online newspaper in working for the unity, peace and development of the Country.