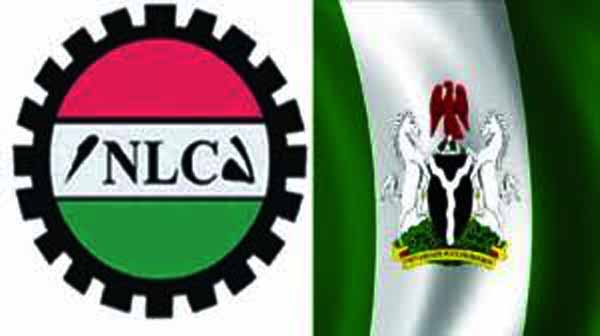 By allcitynews.ng
The leadership of Nigeria Labour Congress (NLC) Lagos State Council has explained the real reason why NLC mobilised and picketed Spring Feed Company on Monday 5 December 2022.
Chairman, NLC Lagos Council, Comrade Funmi Agnes Sesi during her explanation at the picketing of Spring Feed, Itamaga, Ikorodu, Lagos Nigeria said, "our main purpose for this picketing is for justice.
"We demand justice for Adekunle Shokunbi whose right hand was chopped off while performing his duty. The machine was supposed to be put off before the opening of the machine.
"While Shokunbi was trying to offload the feed from the machine, someone went to put on the machine which cut off the hand of Shokunbi because there was no preventive messure in place. And when the incident happened, the Managing Director, Mrs Dayo Seriki started dribbling the parents. When we got to know of it we decided to seek for justice."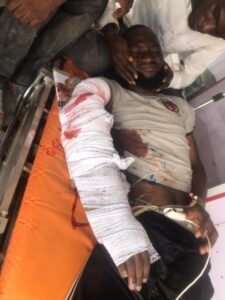 Moreover she said "We must not allow inhumanity treatment to take place in workplaces in Nigeria. Things must follow due process, our companies must follow standardised set up. How can your machine chopped off the hand of a worker and you decided to pay just N1 million on installmental bases. We can not allow her to get away with it. The boy must be given adequate compensation to help him start a new life.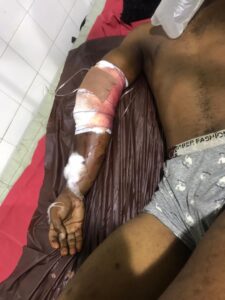 "We intend to use this Spring Feed as our starting point to picket any company that refused to have preventive messure in place. Safety messures must be place. Our workplaces must be made to conform to normal standard. There must be decent workplace for all categories of workers."
Furthermore, the NLC helmsman stated that "from now, since Federal Government and its agencies have failed in monitoring the atrocities companies are doing to human beings, NLC will no longer fold its hands and allow them for dehumanised conditions to continue.
"Starting from now, we are going to set up inspectorate arm that would be out through investigative committee to embark on visit to companies who are have converted their workplaces to death environments since government has failed in its constitutional responsibilities to create conducive and safety environment for decent work and checkmate abusive dehuman firms," she said.
For ADVERT Placement in allcitynews.ng!, for EVENT Coverage!, to PUBLISH a story in allcitynews.ng! Or Have breaking story with pictorial evidence, kindly send such to ojezand@yahoo.com. Thank you..
Disclaimer:
Comments expressed here do not reflect the opinions of allcitynews.ng or any employee thereof. It assumes no responsibility or liability for any errors or omissions in the comments.
Allcitynews.ng's goal: To be the most influential, informative and reliable issues-based online newspaper in working for the unity, peace and development of the Country.